little while ago I was chatting on here and via twitter about my swollen ankle due to a pair of rather vertiginous heels I own that I fell off rather unceremoniously. Anyhow, turns out my ankle is now strapped and I'm off heels for a week(Spring fashion week next week is a motivator if any to stay off them….fashion week in flats: blasphemy) so you will be getting a week of beautiful blouses.
No feet or heels at this stage but I do love presenting different looks using the same theme for a week….makes me realise how much of the same item I own in my wardrobe! Which I'm sure has to be the same for some of you, non?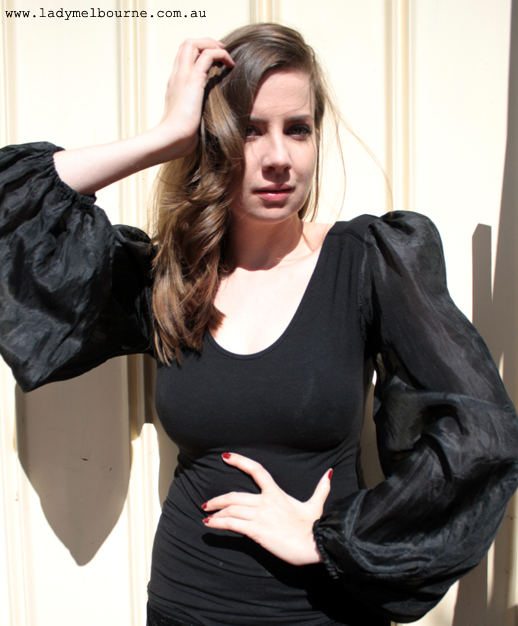 Violet & I body suit/blouse with silk sleeves.