"Sponsored by Nuff Nang"
I mentioned a little while back that Nuff Nang were sending me a Panasonic Lumix TZ10 to try out and carry around with me in case I felt the urge to snap randomly while I'm out and about. Bloggers are known to do such things (strange creatures) so it was kind of funny that I found myself pulling it out of my bag and doing just that.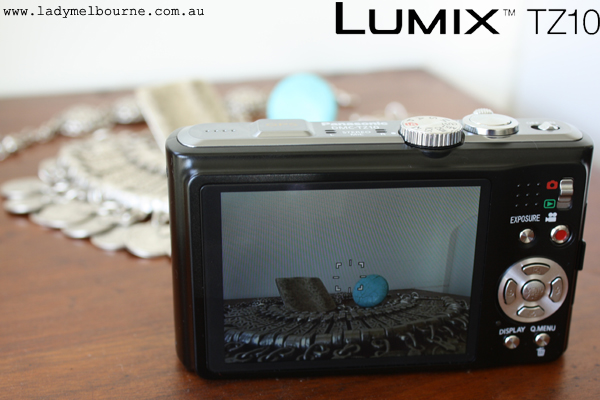 This jewellery is case in point: I was walking past the shop on my way innocently to do some banking and from the window of 'Ottoman Treasures'(385 Sydney Rd Brunswick Ph 03 9388 8400) these beauties stared back at me. I thought to myself, 'I'll just take a little look, it'll probably be tres expensive but in the name of the blog it would be a crime not to investigate.'
Behold:
Necklace: $40
Turquoise ring: $10
Silver ring: $10
Nazar or evil eye stone: $10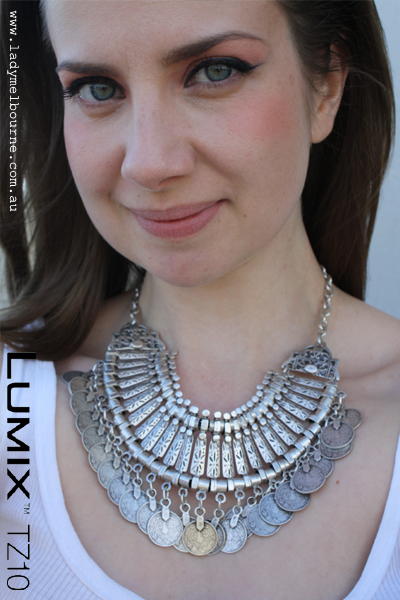 Double hand-shake correction means that I can take photos of myself with one hand and they come out picture perfect.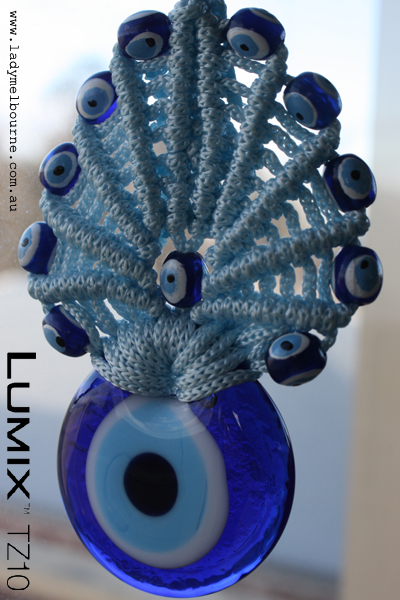 Beautiful detailed shots courtesy of the 12x optical zoom lense.
So I tried on the jewellery, snapped some pictures and of course bought the lot. As the camera has a 25mm wide-angle 12x optical zoom LEICA DC VARIO-ELMAR lens it meant I could capture the detail of the jewellery without having to use my much larger digital SLR.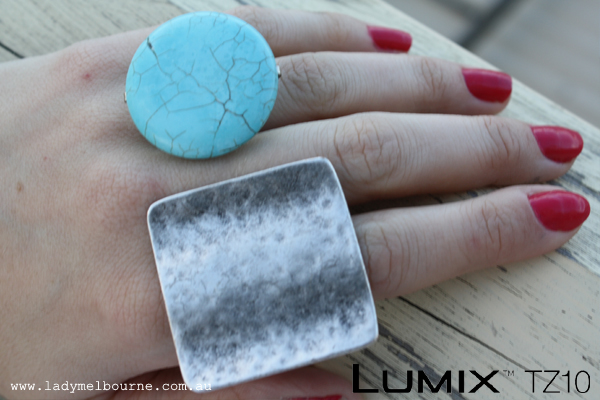 12.1 Megapixel love! 'Intelligent Auto' means that I can use that setting and the camera automatically sets the apeture, light and white balance.
So happy! If only I'd actually been in Turkey to make my purchase. I'll most definitely be taking it with me on my next trip however as it makes a great travel camera. Compact with a fab lens and it has a built-in GPS for easy organisation of the photos you took on your holidays to boot!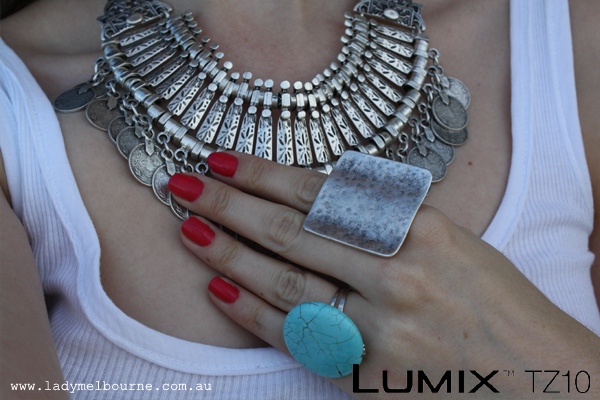 Anyhow not to have all the fun, Nuff Nang and Panasonic are giving you the chance to win your very own Panasonic Lumix TZ10 that retails for $650 by leaving a comment on this post with the answer to:
Where in the World would you take the Panasonic Lumix TZ10 and what photo would you take?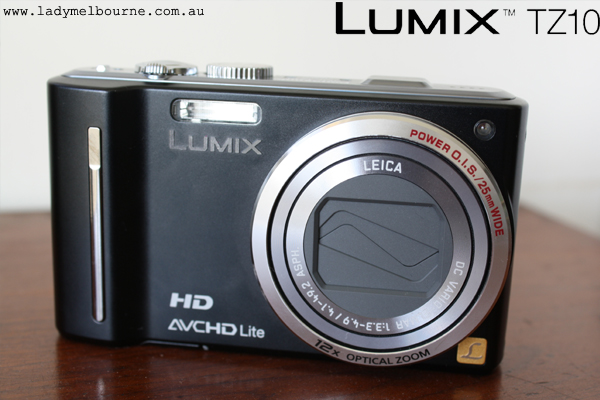 You can view the terms and conditions here, competition closes September 3rd 2010.

"This post was made possible thanks to the Panasonic TZ10 and Nuffnang"