an you tell that I love accessories? No?!
Most of my outfits start with what accessories I'm going to wear that day be it a bag, shoes or jewellery. Most outfits are centering around this necklace that I've talked about in this post, but I cannot get enough of it at the moment. I'd wear it to bed if I could.
I don't really mind wearing second hand or vintage clothes, always shopping hard for the best little gems I can find, but my money goes into my accessories and always has. What do you invest in? I'd be curious to know because I think the general rule is that you do the opposite!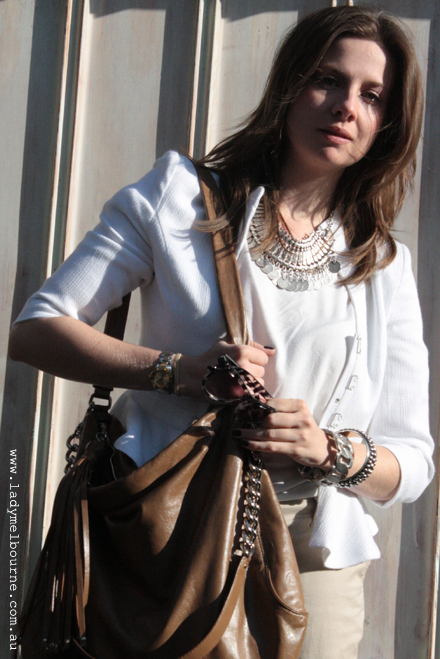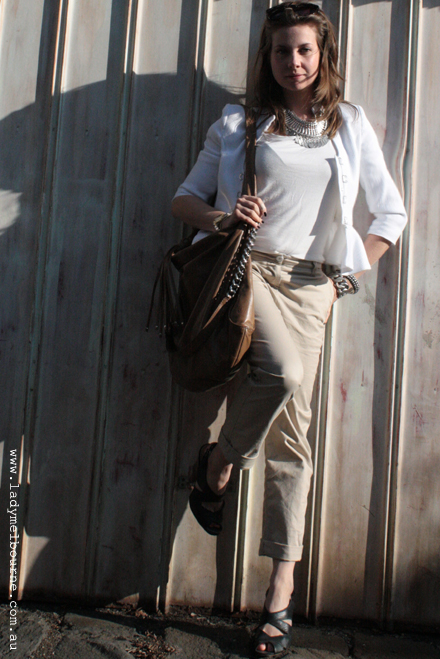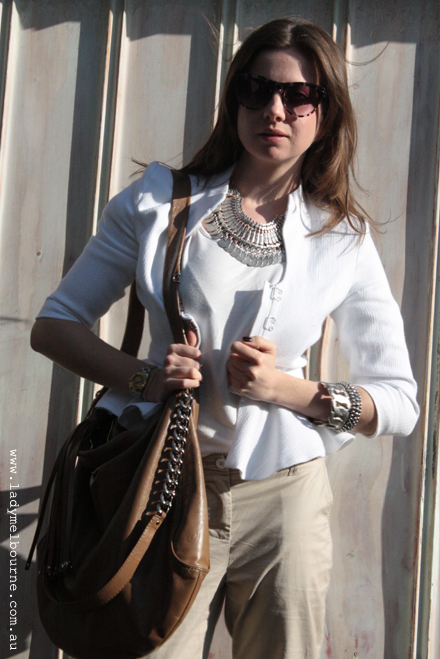 Bag: Oroton
Heels: Vicenza
Necklace: Ottoman Treasures
Bracelets: Ritual
Chinos: Sussan…I know!
Jacket: Raoul
T-shirt: Barkins
Watch: Longines. It was a very special birthday present earlier in the year 🙂