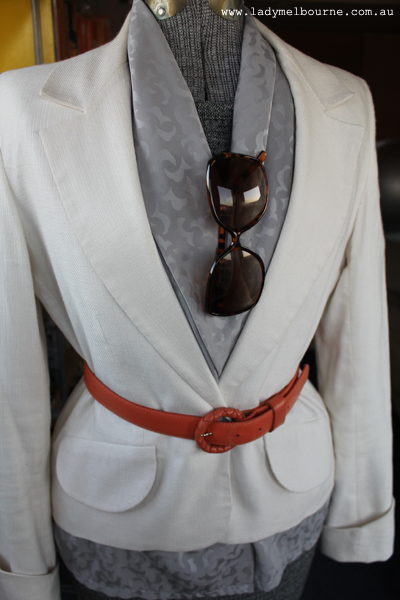 Who here op-shops, charity shops or thrifts(for my overseas readers) on a regular basis? I would probably end up in an op-shop once a week. Anywhere from Savers which is a virtual department store through to a local charity shop- if I'm walking past and have the time I stop for a gander. You never know what you might find and it's often how I've ended up with some of my most prized second hand possessions.
I was however nothing short of staggered the other day when I went to the Hampton Salvo's store to find so many clothes at retail prices. One rack titled 'Designer Women's Clothes' had fast fashion labels like Valley Girl, CMK, Sussan and Sportsgirl, all at prices you would expect to pay for new items. Anything remotely 'vintage' looking had a higher price tag on it, one fur coat was going for $350.
I crossed the road to the competing Vinnies store that seemed a little more in line with what you would typically expect to find in op-shops. After a little digging I found:
2 pairs for sunnies for $1 each(they looked new, as in excess stock perhaps but without tags)
1 Wayne Cooper silk/linen blend off white suit for $8
1 watermelon belt for $3
1 grey blouse for $6
It could be said that I am being uncharitable by griping at the prices op-shops deem suitable for their stock. But how on earth are people who actually need the charity support supposed to afford it? Why do prices vary depending on the area you live? I've been to the Salvo's in Fawkner and never seen the same prices that I saw at Hampton. Are they simply catering to people like me who they believe can just afford it anyway?
I walked away with more questions than answers, but I do intend try and uncover just why there is so much variation depending on where you shop.