Meet Emma Grady from Past, Fashion, Future
…STYLE CORRESPONDENT
Interview with Emma Grady…
As someone aspiring to cover New York fashion week I thought what better way to learn what to expect than by asking a professional. I was thrilled when Emma Grady agreed to be interviewed- she's a perfect example of someone with a down to earth attitude and killer style.
About Emma
From donning a Canadian Tuxedo at the age of six, to finding her first Armani blazer at a local thrift shop in Maine, Grady was hooked on fashion. Her style aesthetic is based on the quality, detailing, and fine tailoring of garments from the past; simply put, they're built to last.
Today, she lives in New York, the city she always dreamed of living in, writing about fashion as it relates to ethics and the environment at Discovery's TreeHugger.com and Planet Green, where she is a resident fashion expert, Hearst's TheDailyGreen.com, and others. Grady has published more than 1,000 articles to the web
Her original content is highly syndicated and has been featured across notable web publications, including MSN, The Huffington Post, Trend Hunter, Yahoo's Associated Content, Yahoo Green, and Current TV and her style expertise has been featured in numerous publications, including Women's Wear Daily (WWD), Eco Salon, Luxist.com, eBay's World of Good, and more.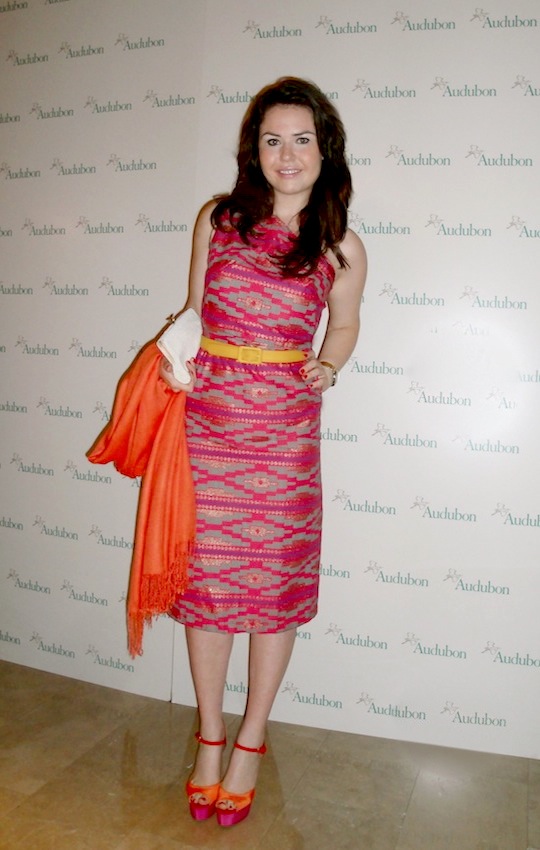 Photo: Emma Grady
Lady Melbourne: As a writer and someone who lives and breathes fashion, how important is it for you to be based in New York?
Emma: As a fashion writer who covers New York events it's very important to be here but as someone who "lives and breaths fashion," not so much. I bring my love of  fashion and more specifically, personal style, with me no matter where I go.
But I will say that having grown up in a small town on the coast of Maine, where I was always over-dressed for the occasion, I like how normal it is to dress up here. People appreciate style, i.e., you don't have to explain why you're wearing a silk negligee as a dress (a trend I embraced in my formative years) or why you're wearing heels to the dinner table when, as my mother would say, "it's just us." One downside is how competitive fashion and personal style can be and the pressure to look good at all times; you never know who you're going to run into in New York, whether it's a celebrity, a street-style photographer, or an ex-boyfriend.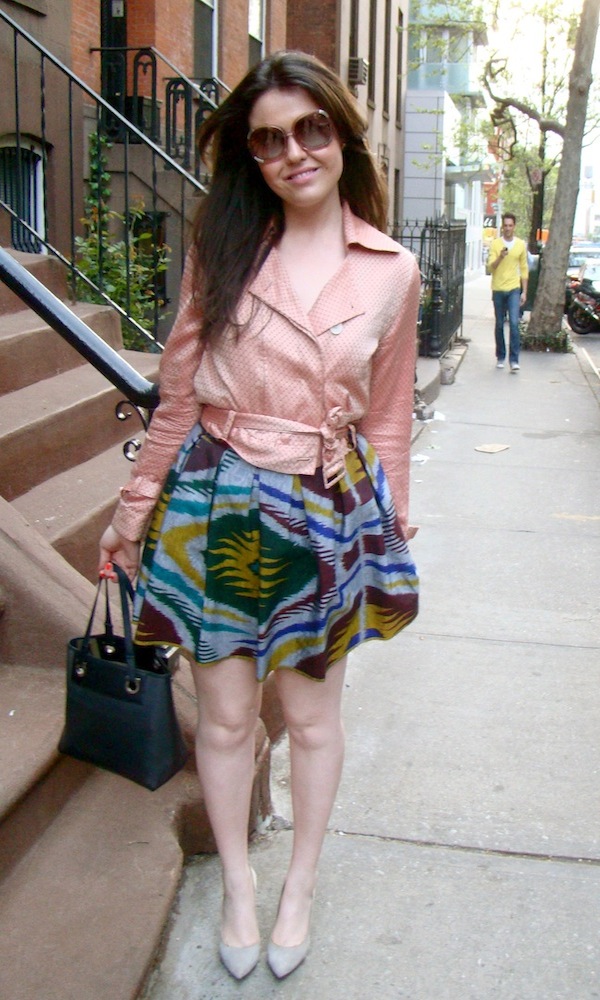 Photo: Emma Grady
Lady Melbourne: Fashion Week: Is it a crime not to wear heels?!
Emma: Phoebe, I'm glad you asked this. I saw your post on how you're bringing flats to NYFW and I'm with you 100%! As a young, twenty-something supporting myself in NYC, a chauffeured car is not in the cards. So when I want to wear 6-inch platform pumps it takes some behind-the-scenes planning. I pack a pair (that works with my outfit) with me and slip into heels a couple blocks away.
When it comes to wearing flats as part of an outfit, I opt for elegant classic styles à la Jackie O or Audrey Hepburn. I have a pair of well-made Italian ballet flats in green silk that I wore to cover New York Fashion last year and after countless encounters with the rain and two trips to the cobbler they're still kicking.
Lady Melbourne: Tell us about the favourite piece in your wardrobe and why.
Emma: I wish I was at home in my closet to answer this one but drawing from memory, it would have to be something that is versatile that can go with a lot of my pieces. I rarely shop actually (shocking, right?) and I have carefully-curated my wardrobe on a shoestring budget. But if there's one thing I can't wait to wear come fall, is an orange Lady Coat from Banana Republic, Spring 2008. It has a classic and timeless style, a vibrant color, and looks stunning — if I do say so myself — with my fair skin and brunette hair. Plus, Julie Gilhart complimented me on it at the Christie's auction last year, proving that you don't have to wear something brand new to be fashionable.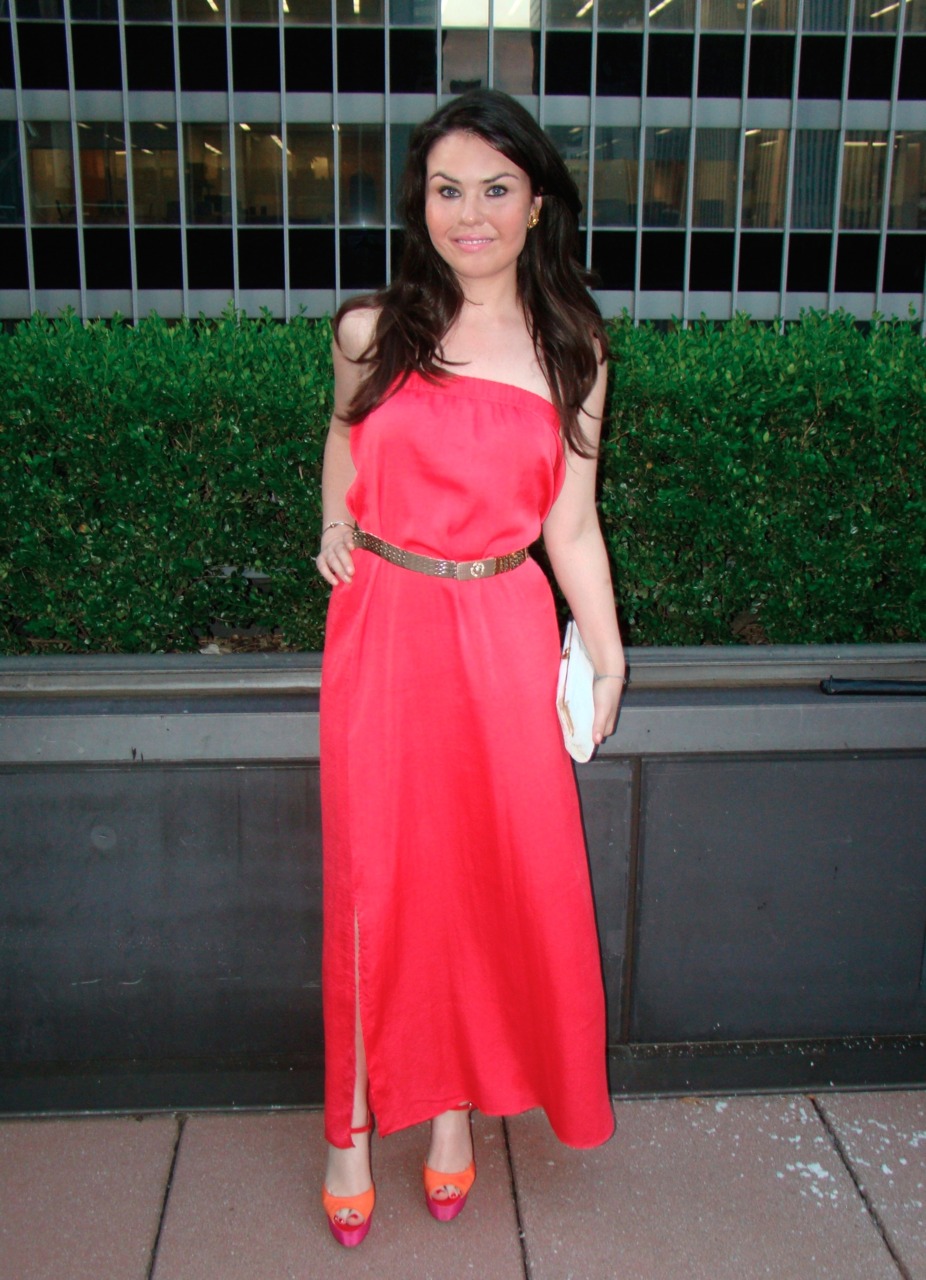 Photo: Emma Grady
Lady Melbourne: What would you say to an aspiring writer or fashionista who is considering a move to New York?
Emma: Oh wow. Good question. I know its cliche but follow your dreams. Be prepared to work hard, and stay honest. For me, I always wanted to live in New York and I jumped the first chance I got. I'm a small town girl and it took me more than 2 years to get settled — public transportation, say what? — and actually feel like New York was my home. I moved here right after I graduated college so it was like, welcome to the real world, real fast. It has probably been the hardest thing I have ever done in my life and at times it has meant making certain sacrifices. Build up a network of people (family, friends, colleagues) who believe in you because when things get tough they will remind who you are.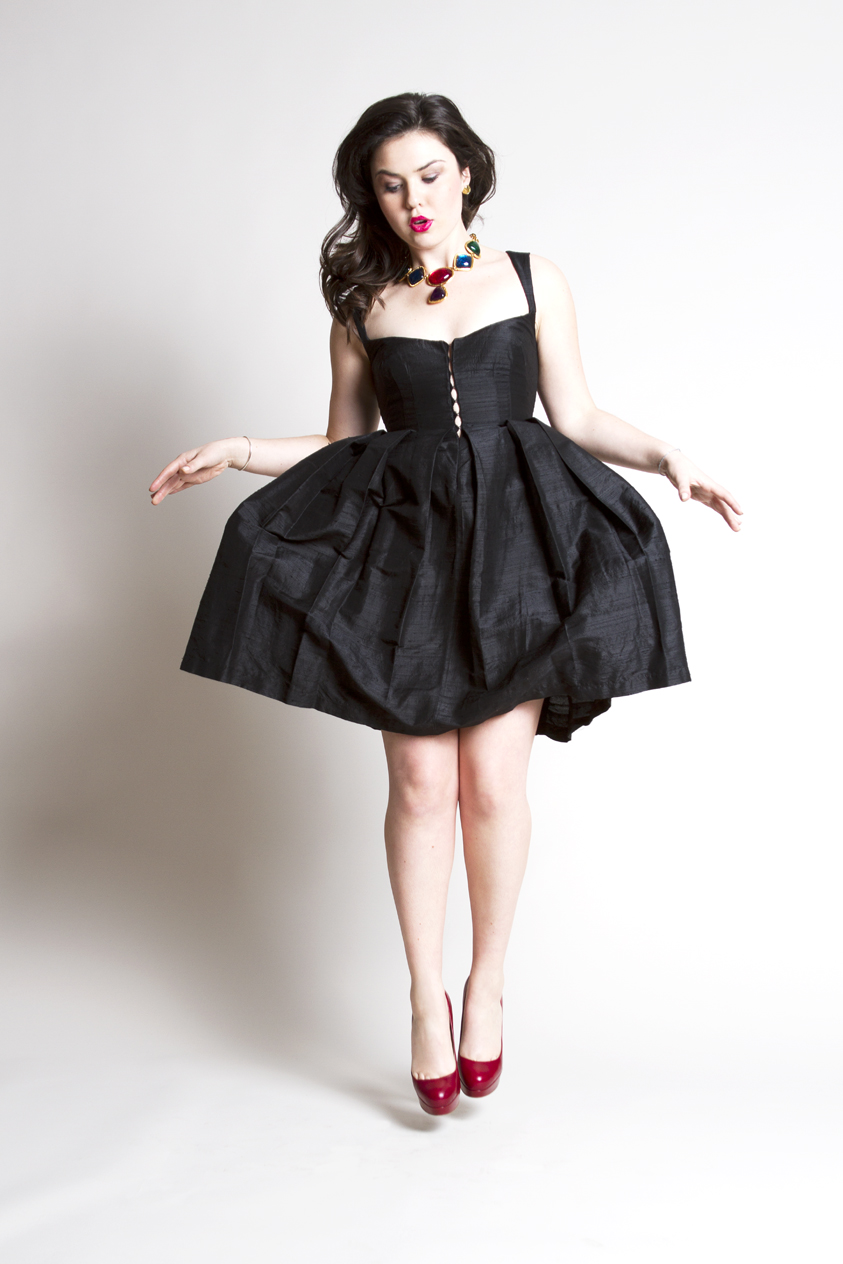 Photo: credit: Karen E. Evans, courtesy Market Publique
Lady Melbourne: How easy or hard is it to incorporate vintage clothes into your everyday look?
Emma: It's actually hard not to incorporate vintage clothes into my look. I love vintage fashion, I'm so inspired by clothing from the past. It is classic, well-made and has a story.
As I'm writing this, my outfit is more than half vintage: a vintage gold watch and necklace, a vintage pair of high-waist trousers, a vintage leather American Indian beaded belt, paired with two new things that I didn't even buy, an Edun Live white t-shirt and a leather platform sandals with a white and green organic cotton straps by Naya Shoes (both gifts).
You can see Emma's work at Past, Fashion, Future and EmmaGrady.com
Category: All Fashion