A couple of weeks ago I attended the L'Heure du The at the Langham here in Melbourne. I love tea and you've all seen my collection of tea cups on the blog many times over, I love dressing up even more and any excuse to pile on the Chanel? Hello!
It was a wonderful after noon that was really just a fabulous excuse to get all frocked up and take tea with a very Parisian feel with proceeds going to the National Breast Cancer Foundation. You may remember from my previous post about it Parisian Street Society dressed me for the day so I felt right at home amongst throngs of women wearing a lot of Chanel.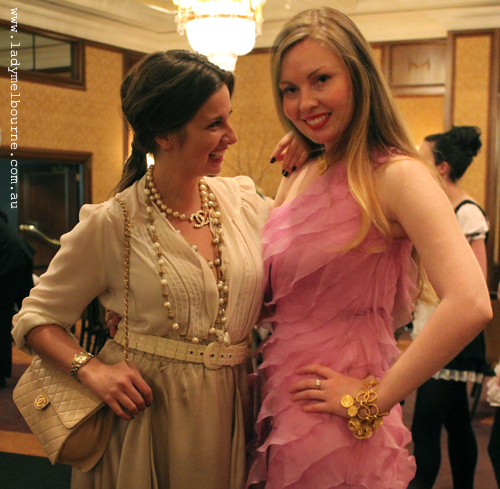 Myself with Kyra from Pyrbus PR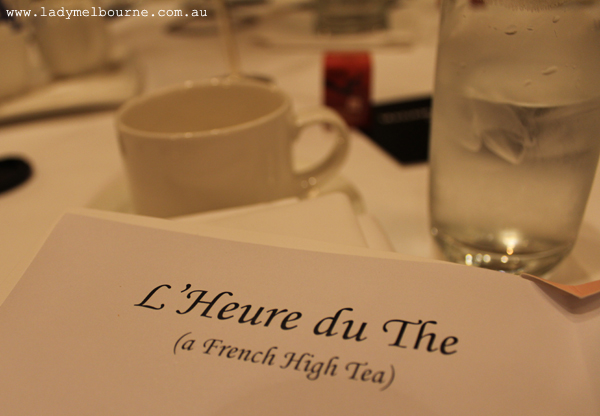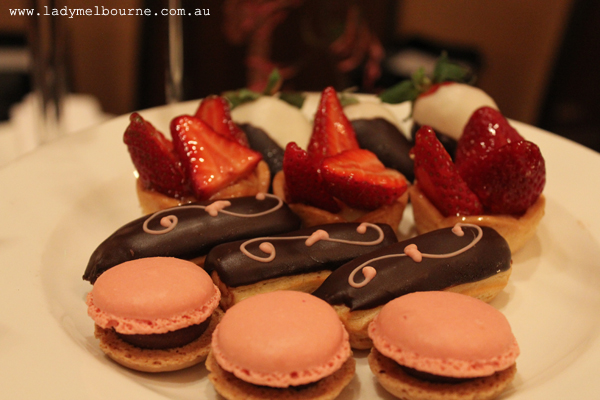 Beautiful Perrick Boyer pastries who created them just for the high tea.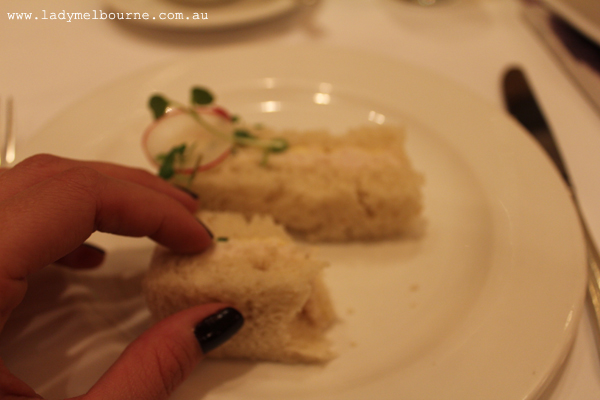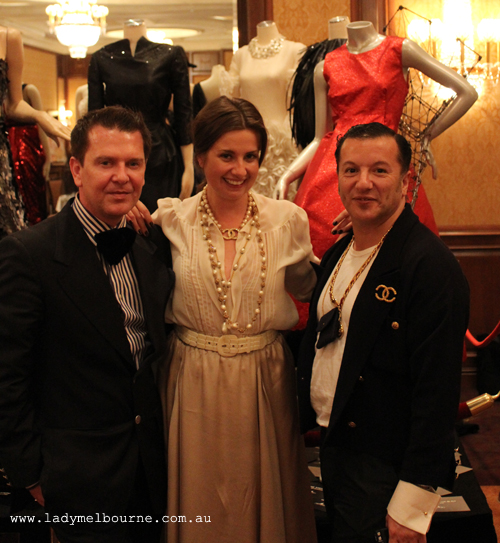 Dean and JC from Madam Virtue and Co. who were key sponsors for the day and bought along some of their amazing couture that was presented as an exhibition.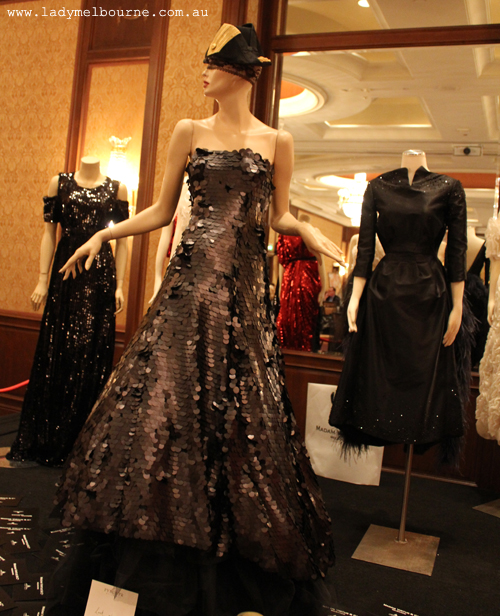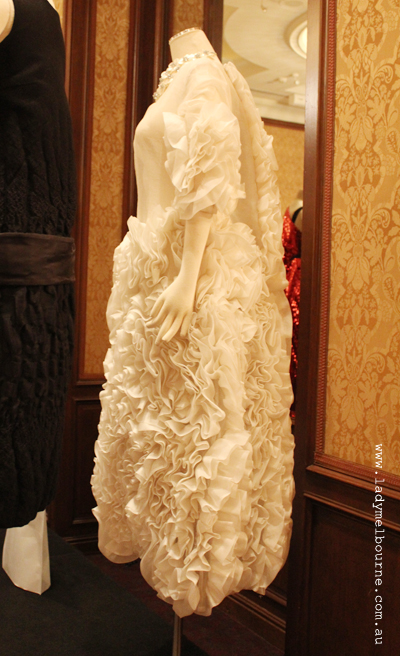 The flower arrangements were courtesy of Domain Flowers and were the center-point of every table set in what looked like oversized and really tall brandy glasses. I could have filled my home with them!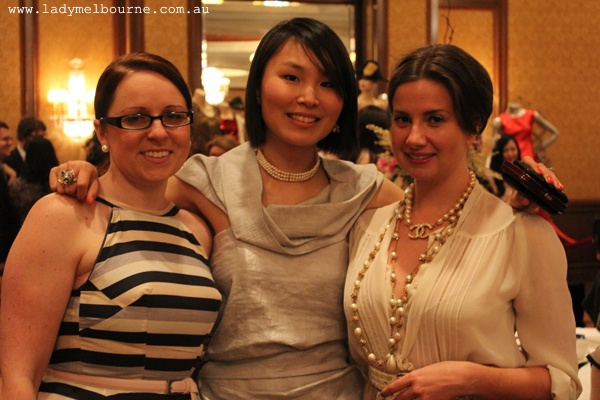 I went to the second sitting so I missed seeing so many bloggers but I did bump into Sarah and CC who were both dresses immaculately if I do say so myself.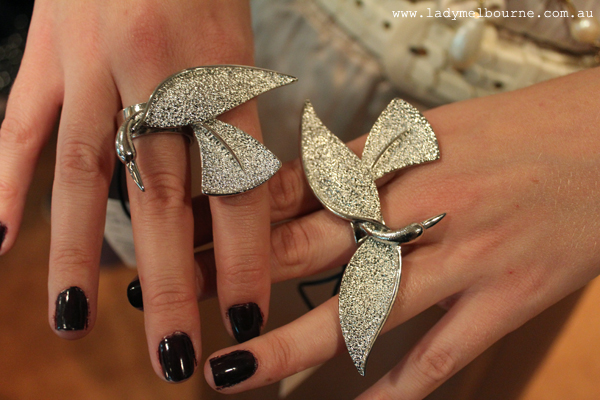 I fell in love with these ring by Ghost & Lola. Wendy the designer makes her jewellery out of found and collected vintage jewellery. I thought these were just gorgeous!