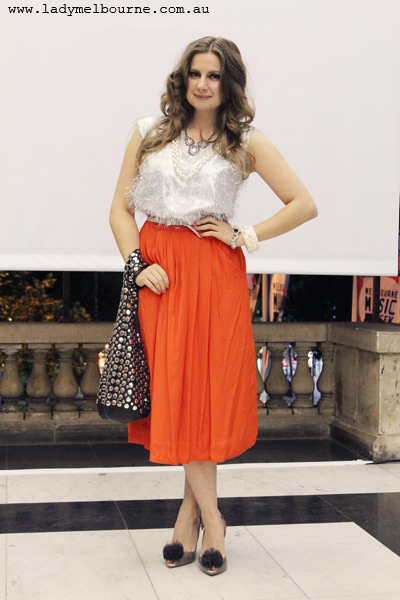 Fashion Torque is Australia's only live fashion chat show hosted by Philip Boon and Jenny Bannister with different fashion industry guests, once a month covering many different topics encompassing all elements of fashion. Last week they celebrated their first birthday on the Portico balcony of Melbourne's Town Hall and in attendance were past panelists and a sprinkling of Melbourne's fashion elite.
The dress code was 'colourful cocktail,' and although you can't quite pick up on the sparkly nature of the fabric from these shots I made my top from a tinsel like fabric. My skirt is a latest purchase from Sussan that you may remember from a post I did earlier in the week.
These Melissa Vivian Westwood Lady Dragon Koosh heels are brand new and arrived last week. I've been itching to wear them and so this seemed like the perfect occasion to bust them out. The rubber pom pom on the toe sort of trembles all the time and never seems to stop moving, its like having a sea anemone on my toes.
What I'm wearing:
Tinsel top: I made it
Skirt: Sussan
Heels: VW Lady Dragon Koosh
Bag: Siricco
Cuff: I made it too!
Tiger cuff: Imagination on Swanston St
Ring: Samantha Wills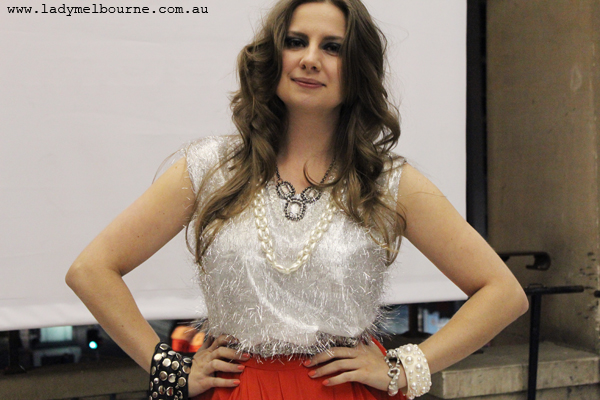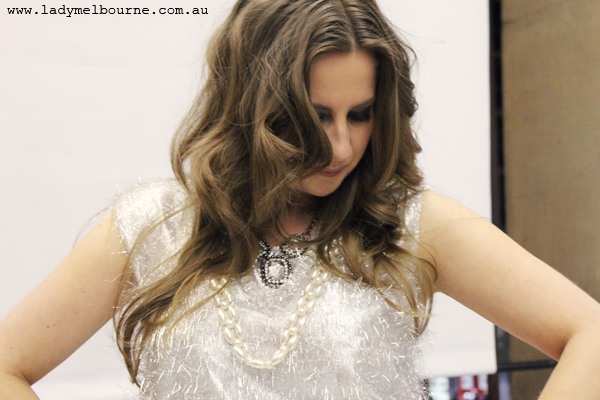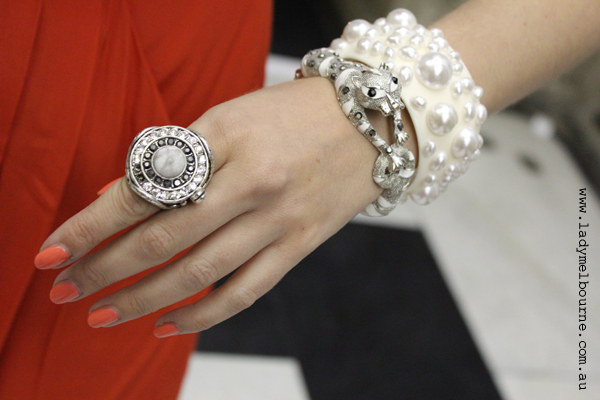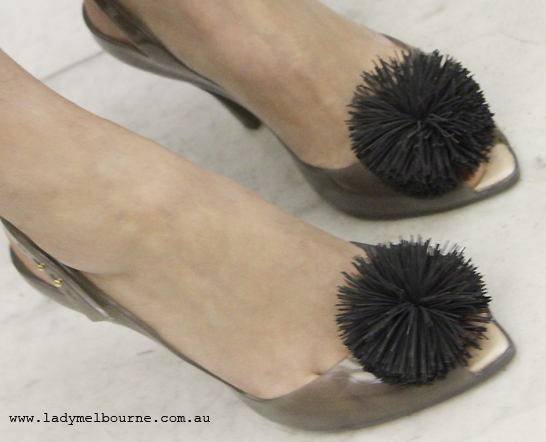 Check out these amazing photos snapped by Kellie Dean on the night, you can check out the album on FB: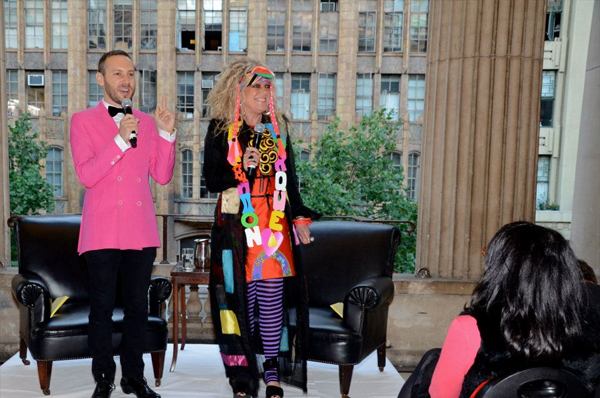 The hosts Philip Boon and Jenny Bannister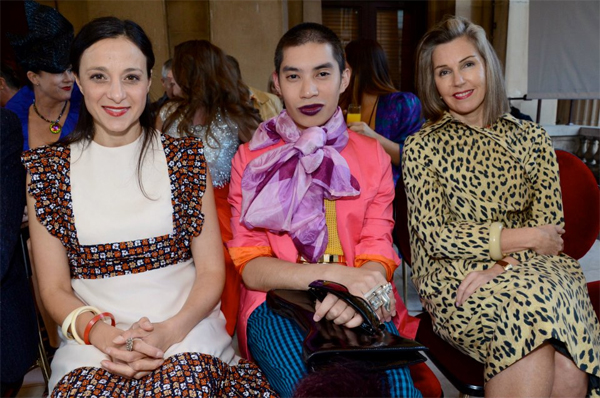 Guest with Anthony Capon from A Concept and Kara Baker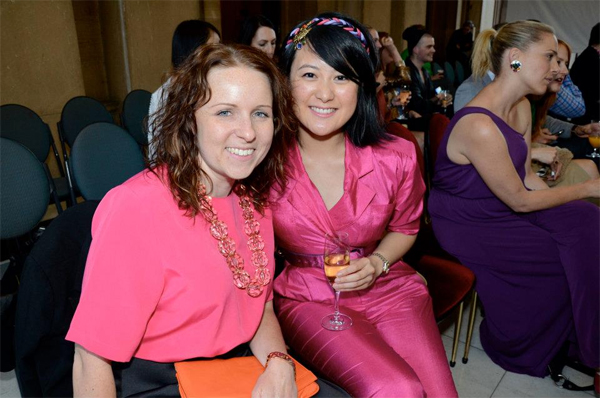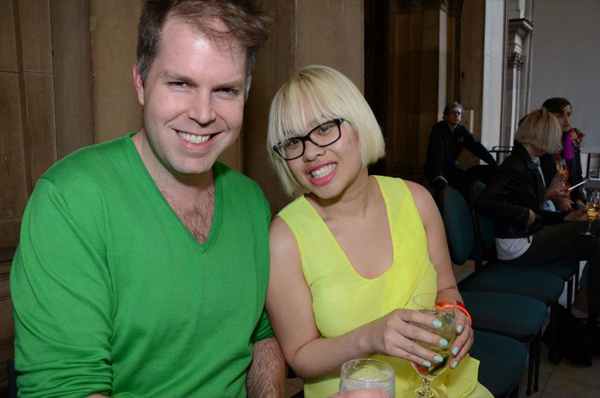 Gavin and Becky from Melbourne label NEO DIA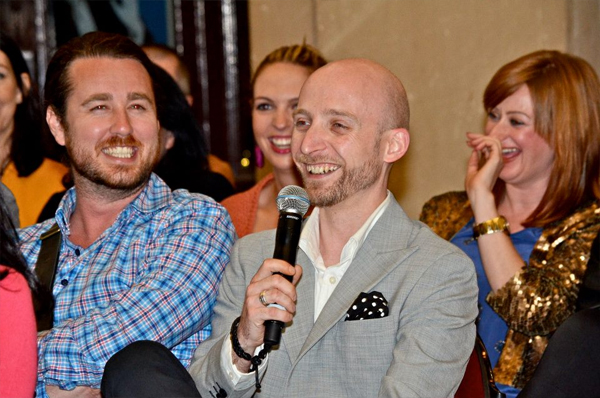 Boyd and Shandor of menswear label Leopold's Empire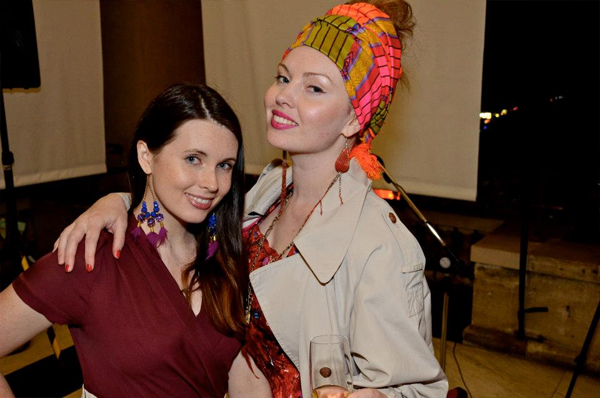 Sarah from Style Melbourne with Kyra Pybus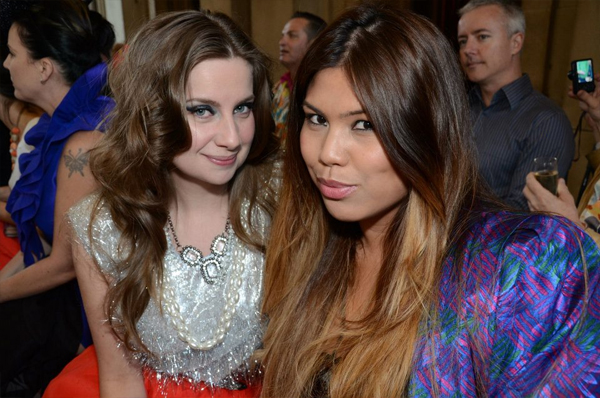 Myself with Irish Rivera from Stylezilla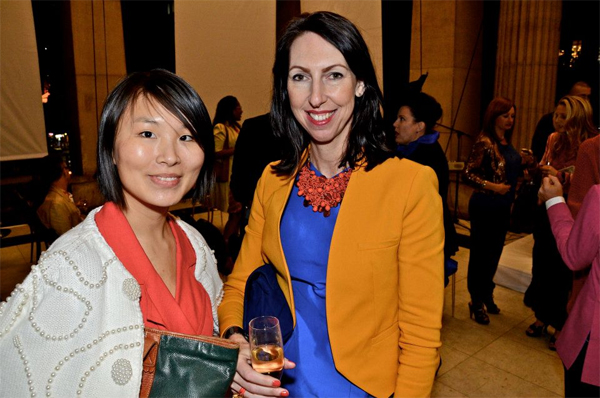 Blogger Cecylia Kee and stylist Sally Mackinnon