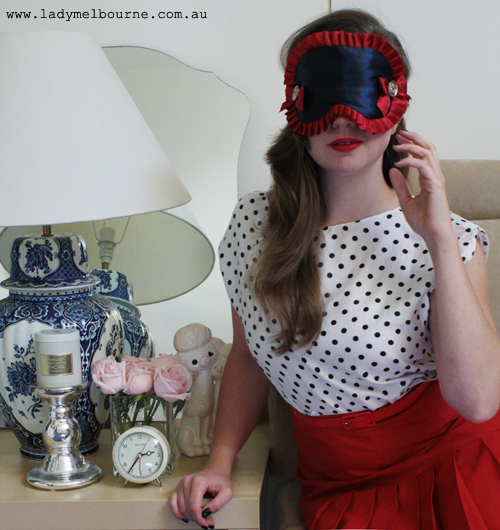 I love hand crafted things things, the thought that someone has taken the time to  make something by hand always excites me. I made the top I'm wearing in these photos as a matter of fact, but that's not the star attraction of this blog post- can you tell what is?!
Love Me Sugar is a label run by an Australian girl living in Paris who takes delight in making lingerie for your eyes. She says of Love Me Sugar,
"I hope to bring a sense of glamor and empowerment to my products. My sleep masks are not simply something to cover your face at night, shielding you from the lumière.  They are more. Soft and elegant ….over your beautiful eyes. 
But these are not simply for the privacy of your boudoir.  I invite you to  wear them on planes, on trains. Anywhere your heart desires….be seen."
But it isn't just me that gets to experience these amazing eye masks, Love Me Sugar are offering a nautical inspired 'Oceane' sleep mask to one lucky Lady Melbourne reader.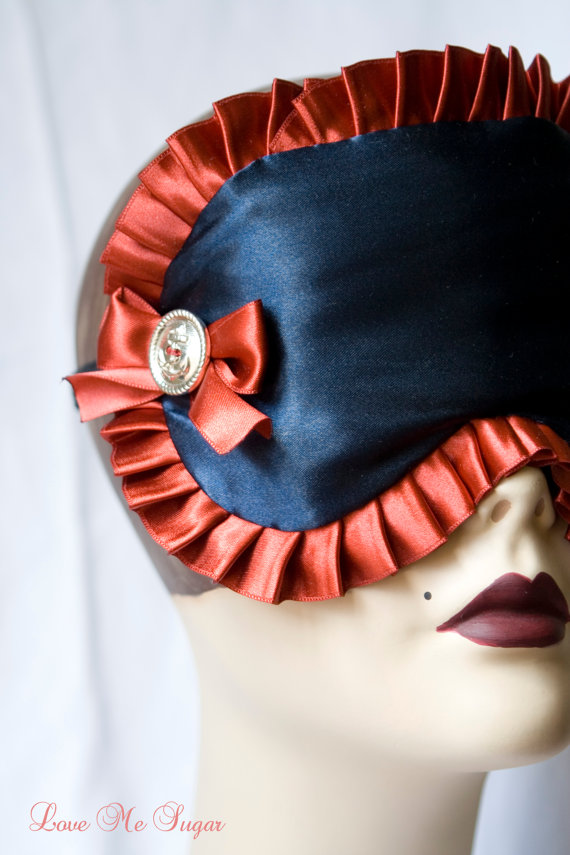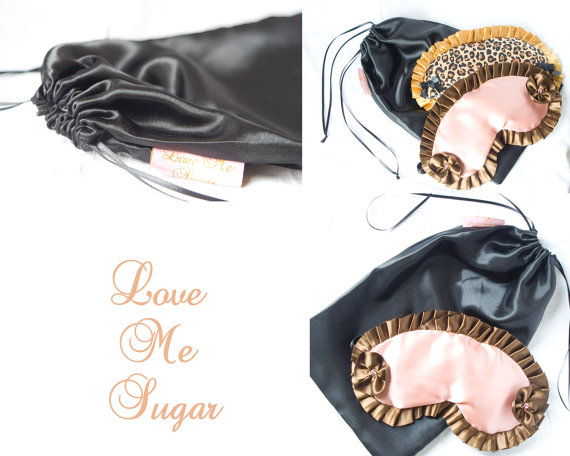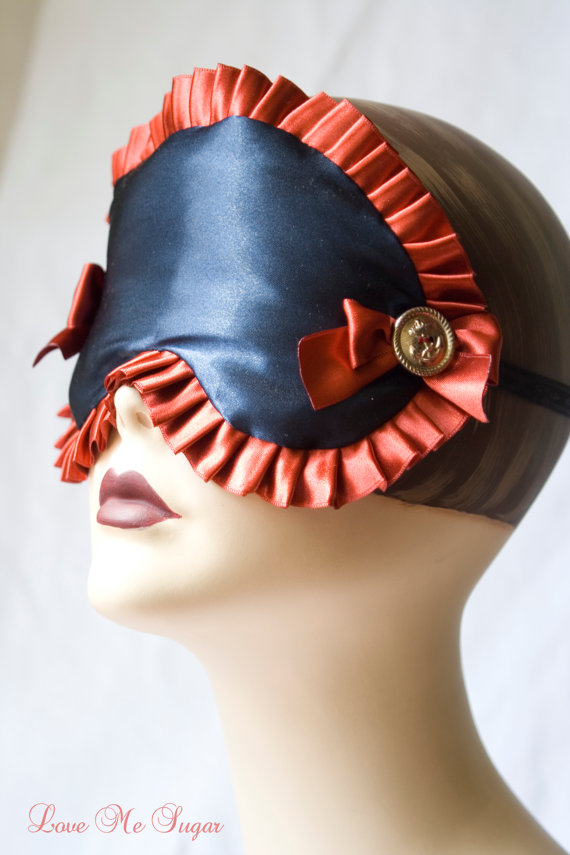 Nautical blue and red Burlesque inspired in soft navy satin with red double satin pleated ribbon. There are also two adorable bows on the front with repurposed silver anchor buttons which were picked up on my trip to a Brooklyn Flea market.
Gorgeous!
To be in the running take a look through the Love Me Sugar website or Etsy page and tell me in the comments section of this post which one is your favourite. That's it!
Competition closes on Thursday 10th November 5pm AEST. Winner will be drawn at random and posted on www.ladymelbourne.com.au. International readers welcome 🙂