Beautiful Baubles: Jade Market Yau Ma Tei
I've worked it out that I can go out for a couple of hours each day before the vertigo really sets in and I need a lie down again.  In this such instance I went to the Jade Market for a poke around in Yau Ma Tei which was utterly exhausting whether you have an ear infection or not. I wasn't sure whether I'd have to bargain while I was there, but it became clear to me that within minutes of setting foot in the place that we were fair game.
It was a juxtaposition of old world Hong Kong and new world China, some stalls being attended by elderly men and women and some by pushy, young people selling genuine antiques made just for you…..only last week.
Anyhow, once I got a handle on how things worked and had a look around at what was a/ genuine b/ glass c/ outright fake I was armed with how to go about bargaining. The fistful of beads you see me clutching below had a starting price of $600AUS being touted as Burmese Jade. My background in accessories told me it was more than likely glass, quartz or at a push amethyst and when I paid $80AUS for three strands my hunch proved correct.
I did buy some Jade, only one piece and all in all left with six necklaces and two pairs of earrings. It is absolutely worth a look but if you aren't clued up on your gemstones I'd predict you will be taken down if you aren't prepared to bargain hard. It's quaint, it was quiet with only a couple of other tourist and locals about but unmissable if you are at all interested in gemstone jewellery or jade.
Once I've photographed what I've bought I shall upload in another blog post.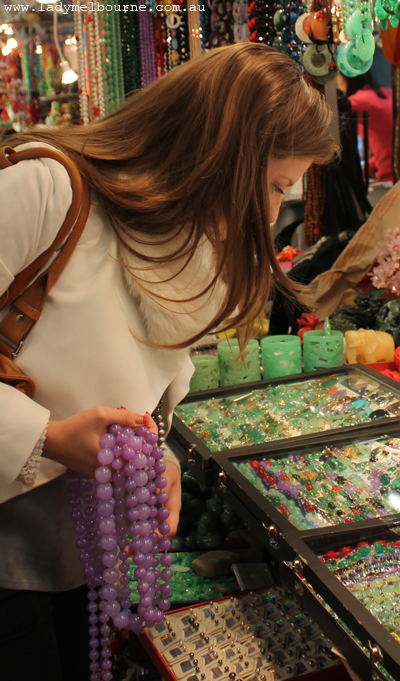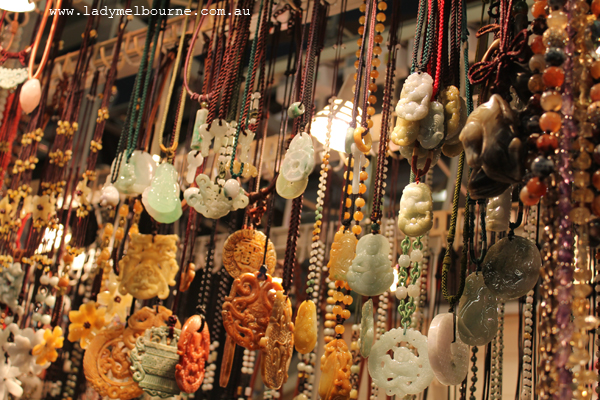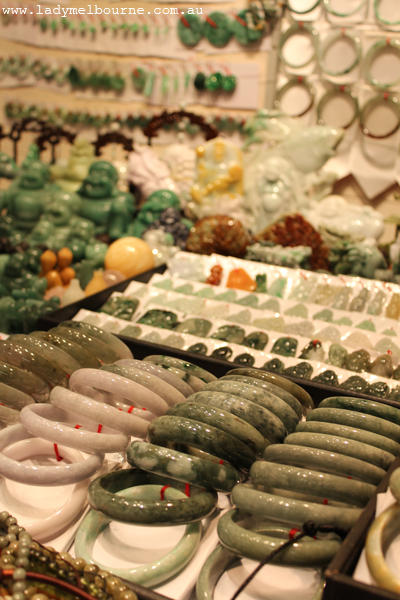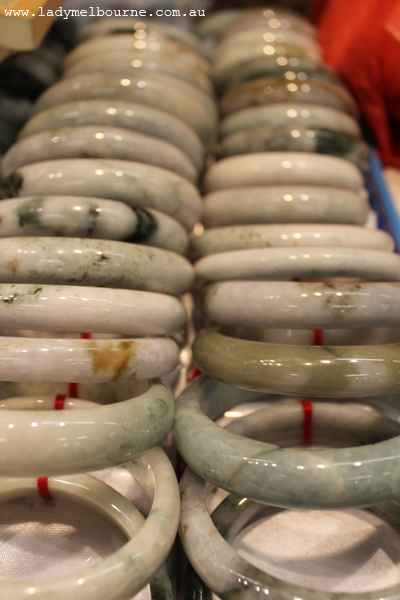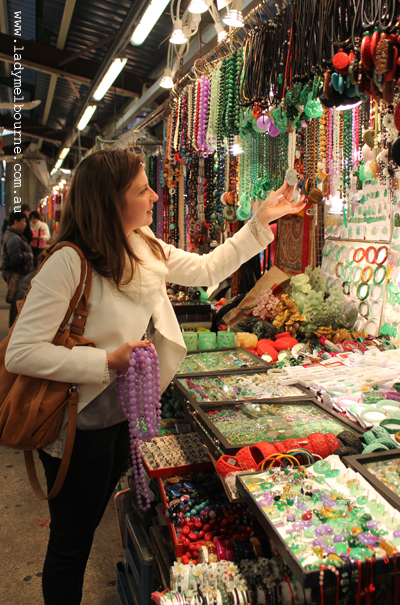 Category: Accessories,Travel