What I bought in Hong Kong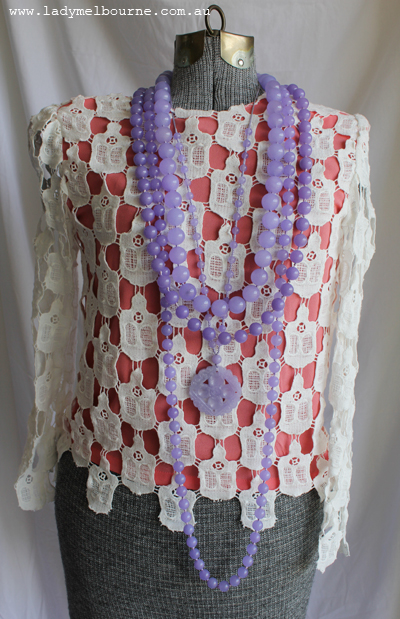 Or rather what I didn't buy in Hong Kong. As you can see it's not the shopping haul I had hoped for as I was mainly confined to bed, but then when I think about it there's not a great deal I actually need so these little treats really are quite enough.
I love buying jewellery so it's where I spent most of my cashola, these are pieces I will have for life.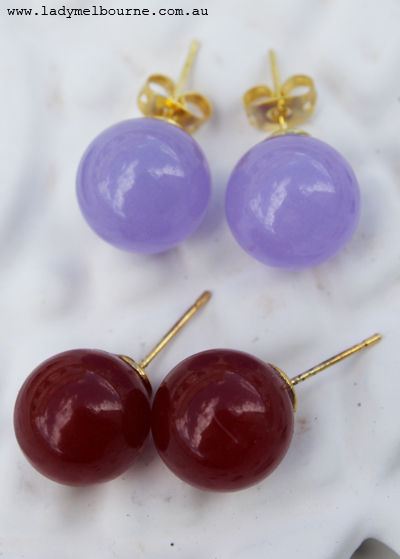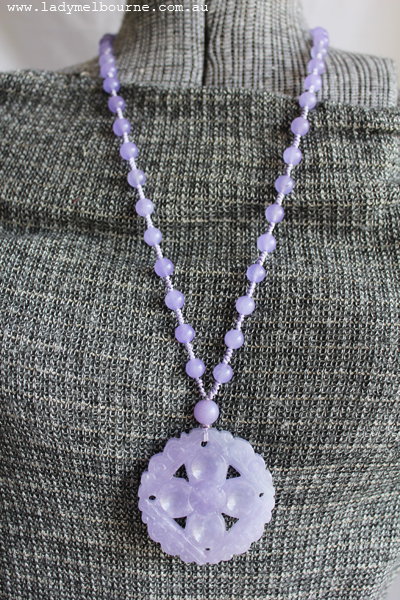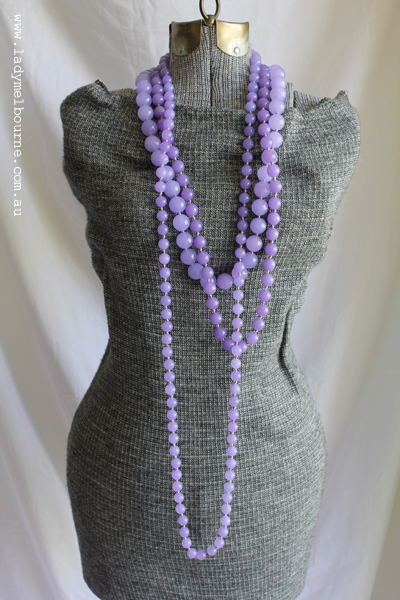 Purple Jade purchased at the Jade Market in Yau Ma Tei. Whether it's real Jade or not is unknown, but I did a bit of google searching (so it must be true) and found out that purple jade is usually low grade jade that's been died that colour and isn't valuable. What ever the case I adore them and can't wait to wear them.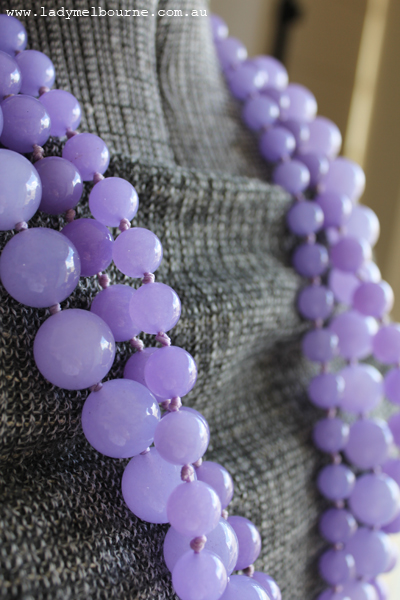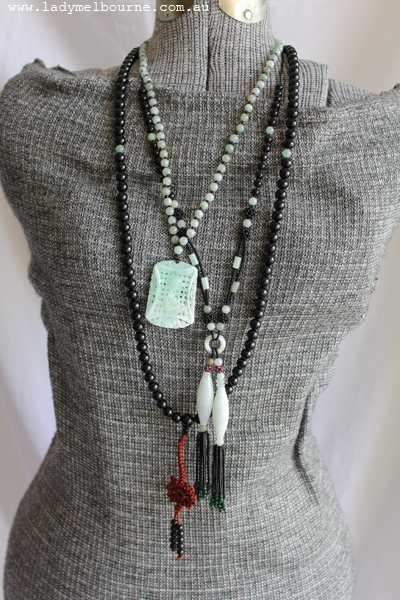 Long black agate strand is from the Po Lin Monastery and has three jade beads. The pendant is Jadelite and the only piece of actual Jade I bought. The necklace with the two tassels just caught my eye because it was so unusual, and the guy that sold it to me was really honest in it's value. I did pay more for these two pieces, but the young man who stall it was said they were locally made, he didn't push me to buy and seemed set apart from some of the other tourist traps. I love them both!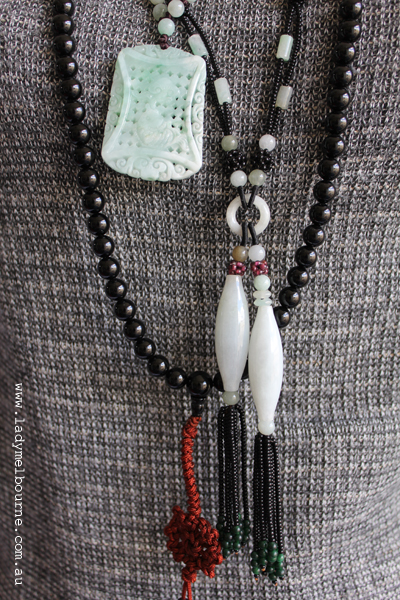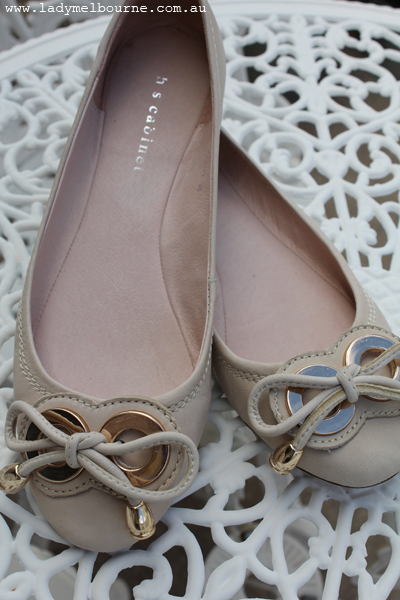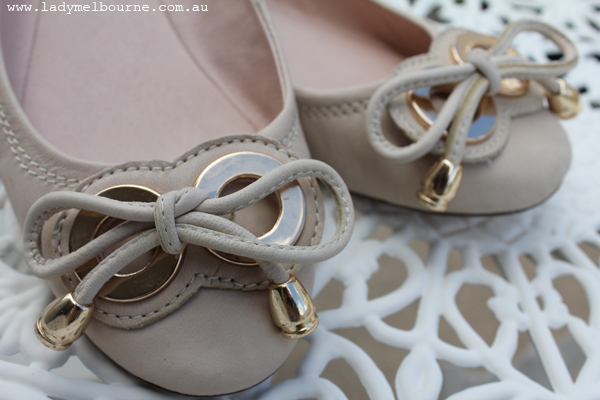 I only bought two pairs of shoes (no heels!). The above were bought at a shop in The Island Beverly Centre- don't ask which one because there are so many and without names. They're 100% leather, super soft and were the last pair.
Below were bought from Le Saunda which are all over HK, they're also 100% leather and were on sale for about $60AUS. I bought them on my first day there because it was so cold and I needed a 'shoe' rather than my default ballet flat. Looking forward to wearing them in winter.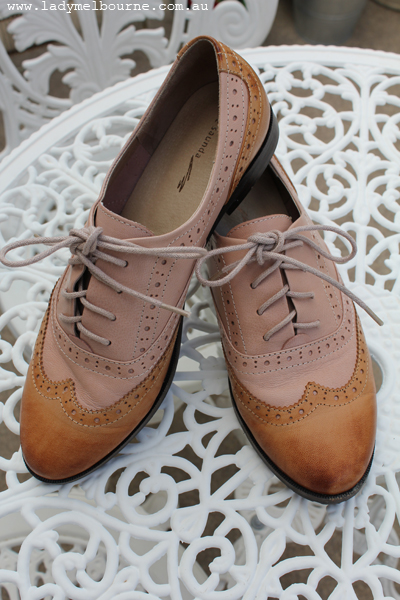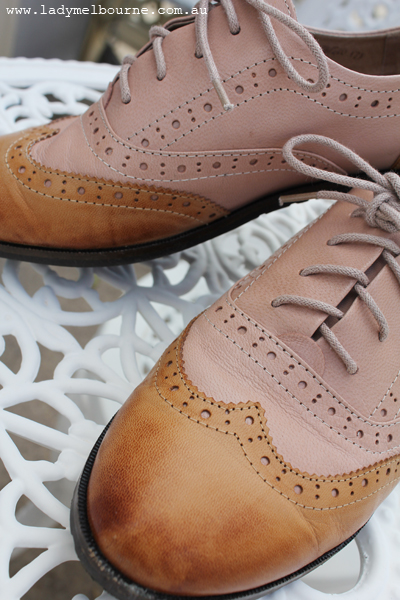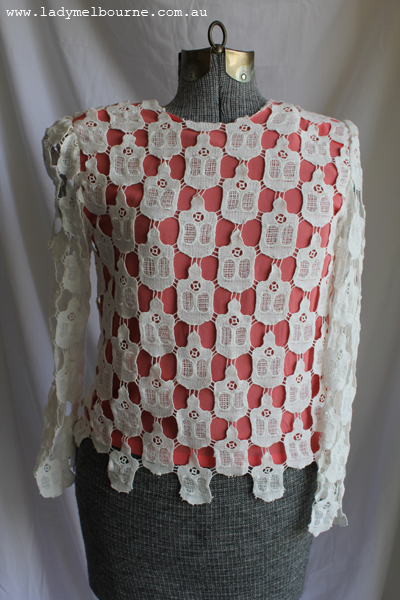 This top was also purchased at a shop in The Rise Shopping Centre from the label Vaudeville & Burlesque. I just adore it, it took me a while but I realised the lace work is actually upside down skulls….see it?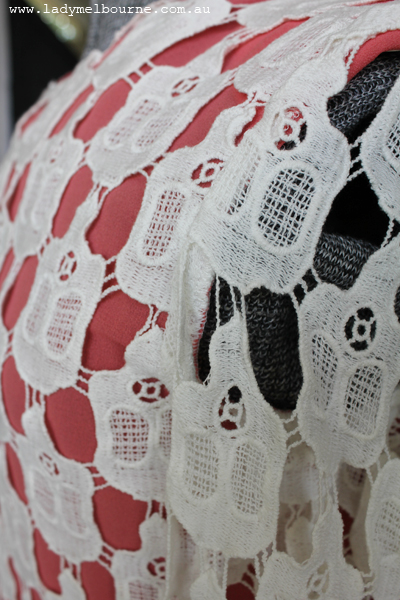 p.s- On a health note my eustachian tubes are blocked, the right ear completely and I'm still house/couch bound with vertigo. I know my health is soon to become an exceedingly boring topic as this is a fashion blog(!) but I'd like to thank you all for you well wishes. They really pick me up when it gets me down

Category: Accessories,All Fashion,Travel