Inside my apartment, on my walls
Out of some recent conversations I've had with you the reader on where to find inspiration I think I've been looking too far afield. When you asked how my interior was looking and that I hadn't posted about my apartment for a while I realised that I have only just added new additions to the prints that cover almost every wall.
What is more special is that for many of them they have a story. I've been collecting things to frame for years, I have a 'pile' if you like of cards, invitations, prints and photos that have been collected from life experiences and my travels.
Every time I'm in an op-shop I buy a frame or at least am on the look out for one, and then take it home and paint it white. All the frames bar one on my walls are white and have been collected over the years.
So I suppose in a way when I look at my walls, I see stories and memories in front of me. Rather than having art work and mirrors(got plenty of that too!) I just adore being able to take time to reflect every day.
What do you think, do you like to be reminded of past times? I know for some of you it would just scream 'CLUTTER!!' but the clusters all have a special and certain meaning for me.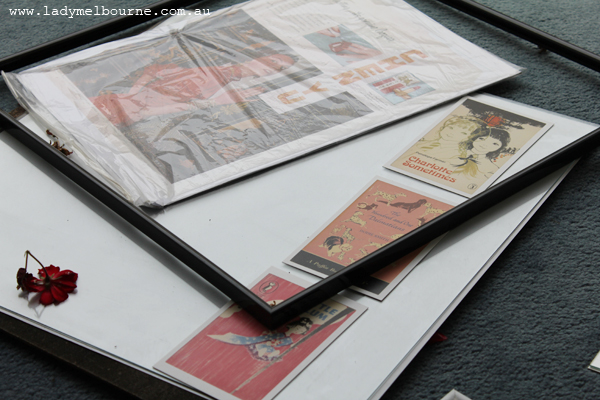 Above and below I'm just playing around with different sizes of frames and what will make it onto my walls.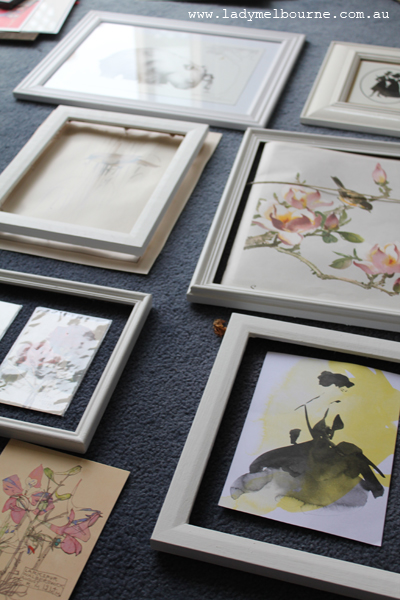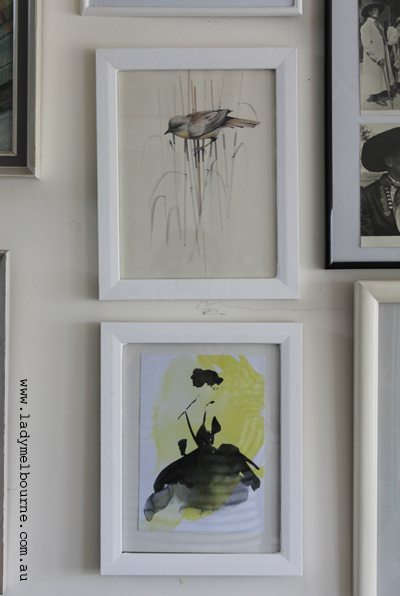 The two prints above are new additions. The birds were in a frame that I originally bought just to paint and had a different print in mind. But when I took the little bird amongst the reeds out of its original frame I knew I had to keep it. Below is an invitation to The Spirit Of The Black Dress that I've kept for 2 years. I just loved the watercolour print but haven't had the right frame or cluster or prints with which to include it until now.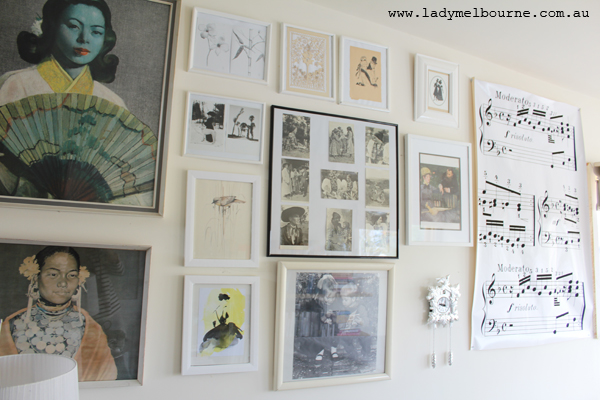 Below in the black frame are a set of photograph post cards that I bought in Prague 3 and a half years ago now. They are of a family wearing traditional Czech costume on a picnic. I'm not entirely happy with the frame but I think as a 'story' it works really well.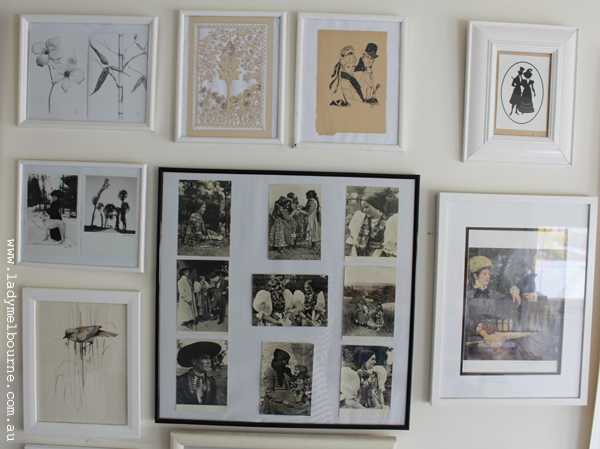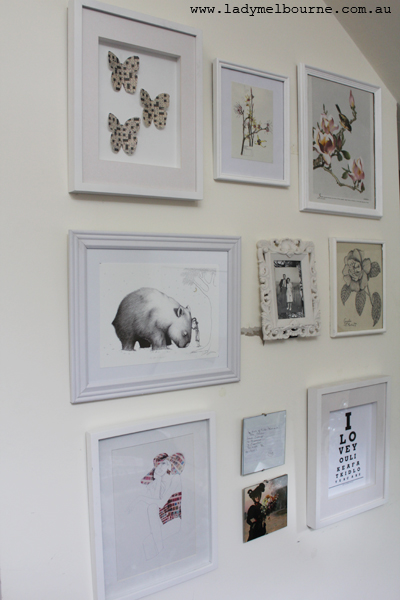 This wall is a new one! The butterflies I made from crosswords that I do each Sunday with The Gardener. I love doing the crossword, and with him of course so they are a lovely memento. The magnolia print is from an art book that belonged to my grandmother who liked to paint. I've had the book for years and years but didn't have the right frame or place for it.
The wombat is a print by Flossy P(see the blog post) that I bought recently on Etsy as is the eye chart which I've already blogged about too.
The print of the woman with the floppy hat was a gift from a friend and there are greeting cards, and an illustration by Dr.Jones for my birthday one year. So as you can see, collected mementos from and of special people in my life.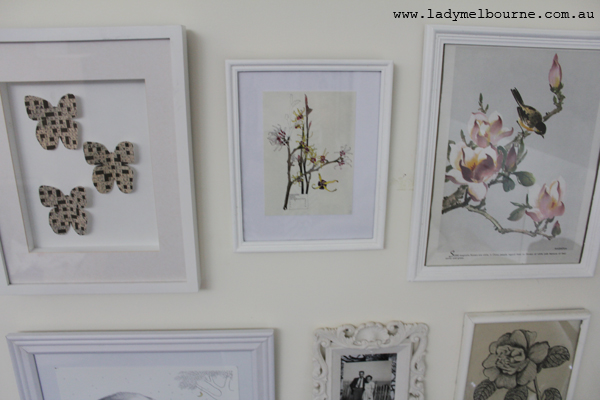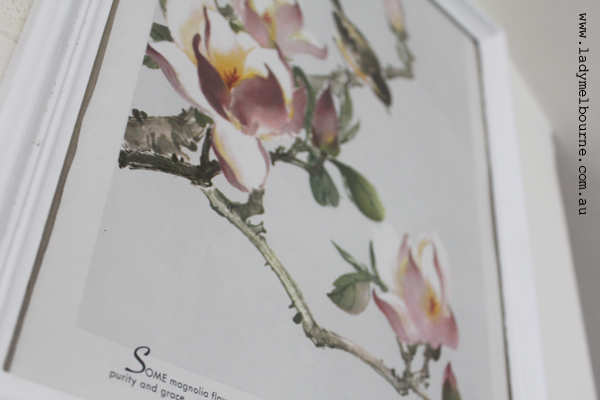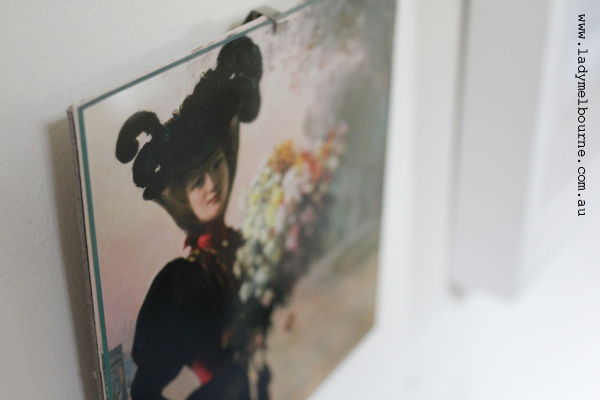 Category: All Fashion