Over the weekend I visited Coburg Trash and Treasure. I'm trying to get around to more markets and recently visited Camberwell Sunday Market.
I thought it was rather small and that there was plenty of trash and the treasure was hit and miss. That said if you were prepared to rifle through every stall you could find things, but in terms of fashion and textiles it wasn't great.
On the flip side I picked up a couple of random bits and pieces and it was much cheaper than Camberwell.
Are there any other markets in Melbourne that you think are worth a look? Let me know and I'll pop along with my camera in tow so I can report back.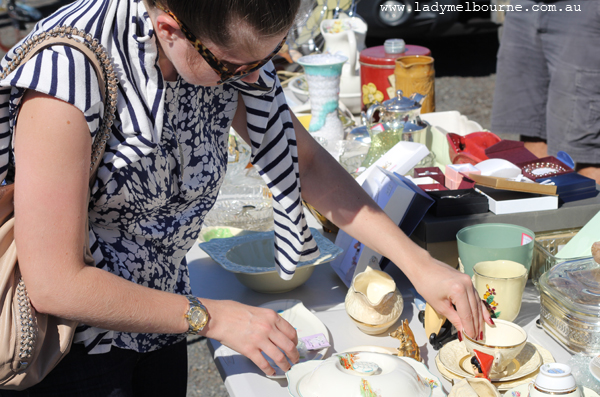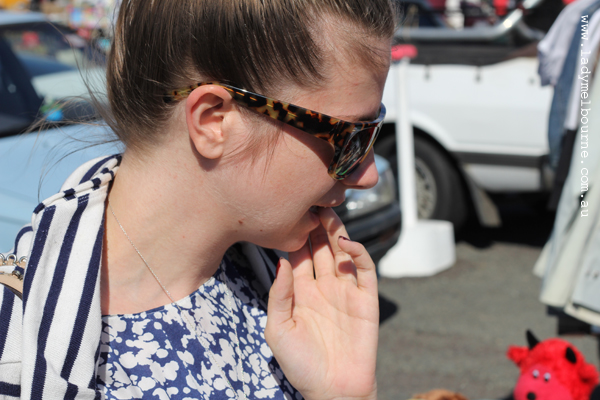 What to buy, what to buy?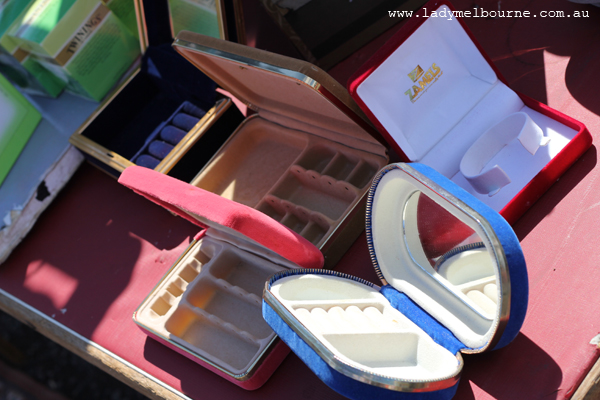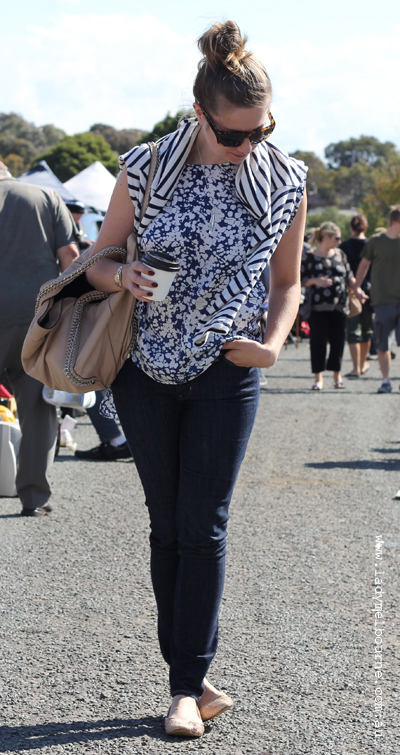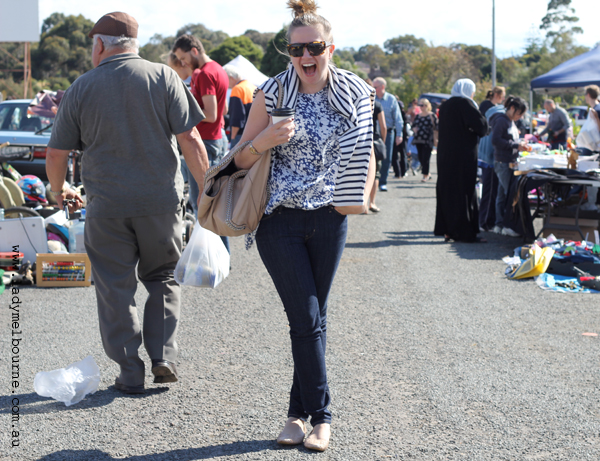 This guy was hilarious, as soon as he spotted The Gardener taking my picture he did everything to get in shot. I have a whole series of photos of him nonchalantly hanging about MID FRAME.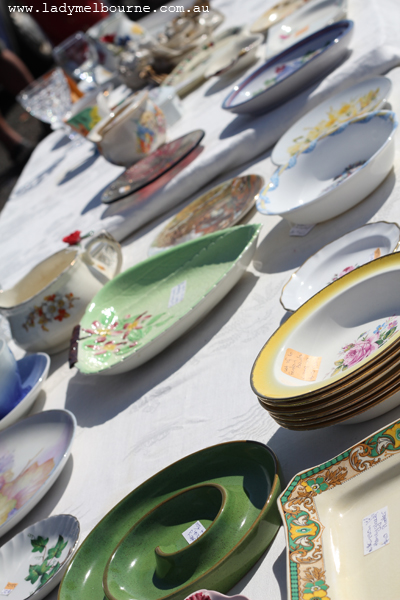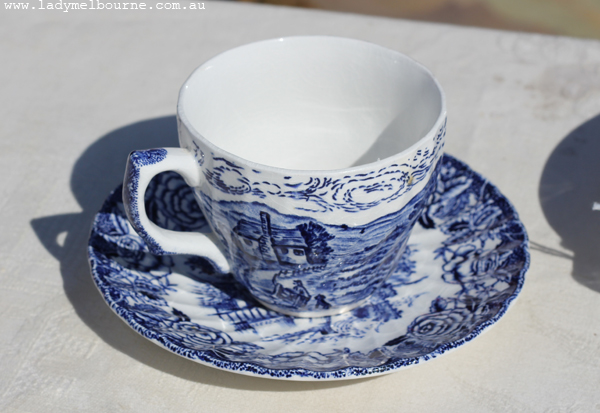 I bought this tea cup and saucer for $5 to add to my blue and white china collection. Below was an ash tray with a gold alsatian which would have fit quite nicely with my porcelain dog collection, only I don't smoke.