"I love audacious, and I love challenges so when Melissa from Westfield contacted me about it I thought, why not give it ago. To my knowledge there hasn't been an activation like this with vintage clothes in a shopping center before," Nicole from Circa Vintage tells me as she shows me around her pop up shop at Westfield Southland until this Friday.
"We are in a niche and you can do two things with that: take it further into the niche, or take it to the public. This is an opportunity to come down here and do something different and show people a different way of shopping. You have to push those boundaries and try different things."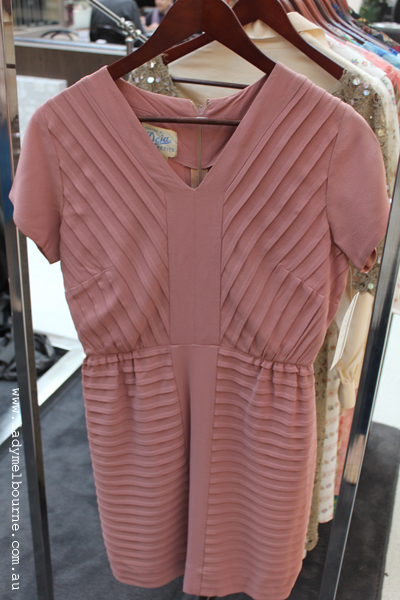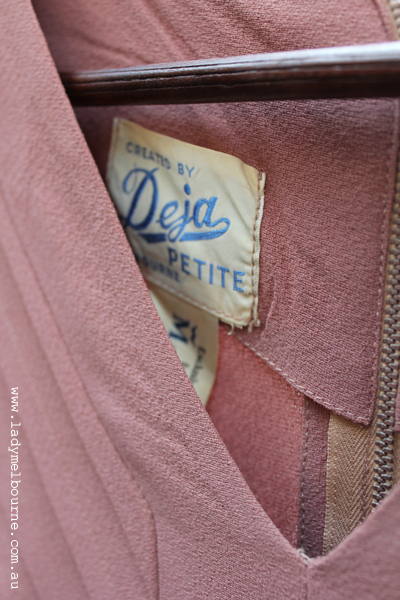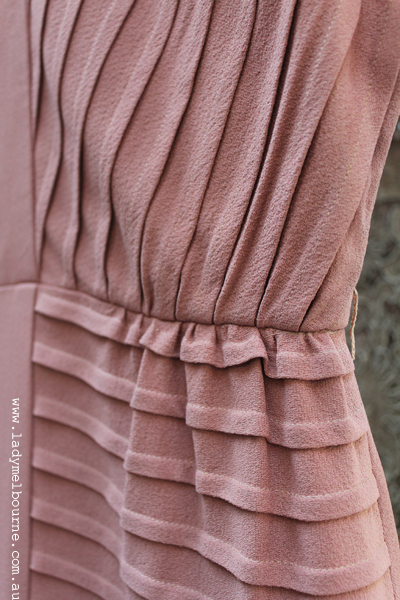 And pushing it they are with a month long pop up running in what is recognized as quite a traditional retail environment- the suburban shopping mall. It's unexpected but has been quite well received by locals because as Nicole explains, they come to the retail precinct to shop so they expect to engage with the store. Strip shopping can be a completely different type of engagement and that's where you will traditionally find Circa Vintage on Gertrude Street in Melbourne's inner north.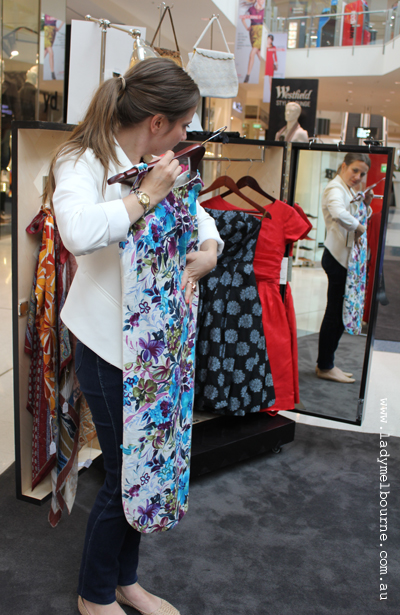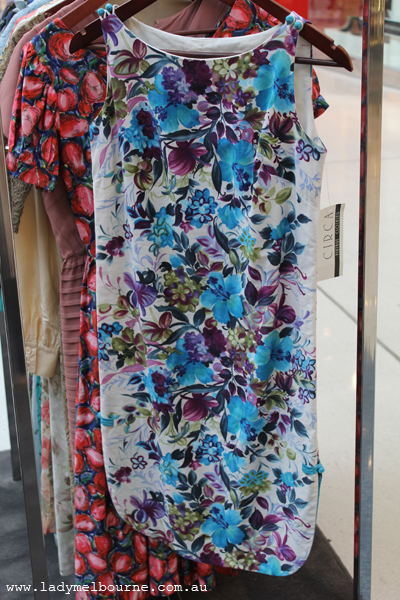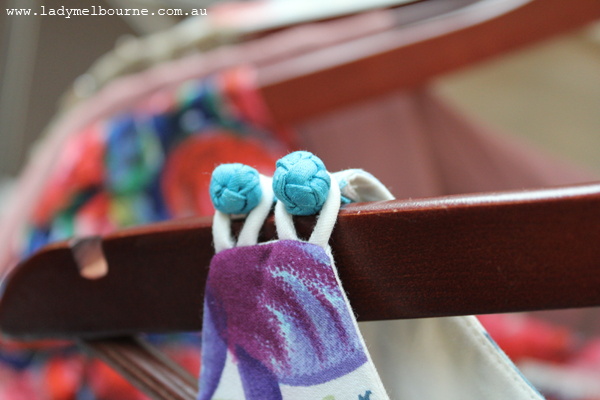 So how has the pop up been received so far?
"I believe that vintage clothes have something to offer everyone. We've all had the experience of shopping for something like a white shirt for example. You can search and search but if its not in fashion then you won't find it in the shops. With vintage clothes, its all been done before. If you are prepared to think outside the box vintage clothes have so much to offer. So far Westfield customers have been really responsive to this," she says.
"A lot of people can find vintage clothing challenging, but we don't live pristine lives. We own cars that have been owned before, that seat you are sitting on has been used by hundreds of people, other people have lived in our houses.
It's funny that people don't have a problem sleeping in sheets at a hotel that have been used in a far more intimate fashion by hundreds of people. The clothes in my shop have been stored for years, repaired, mended and cleaned personally by me before they go on sale."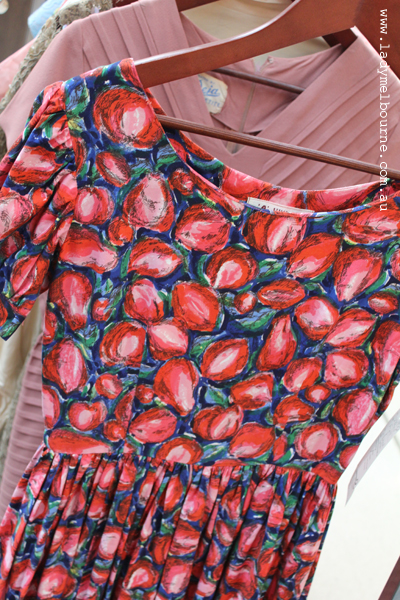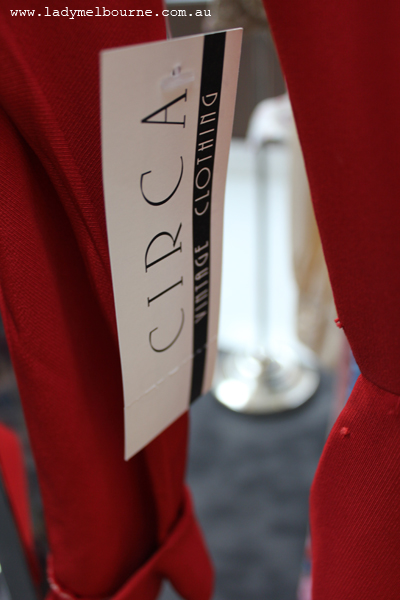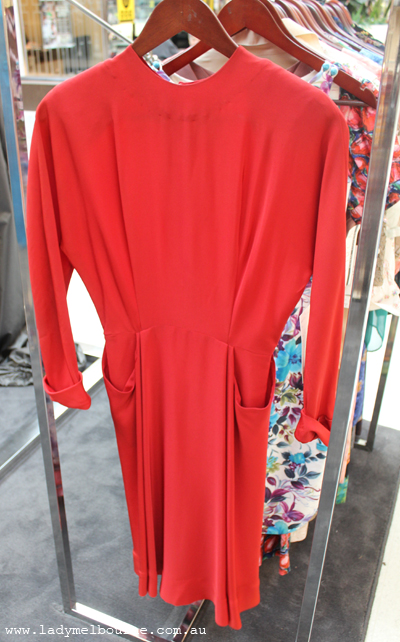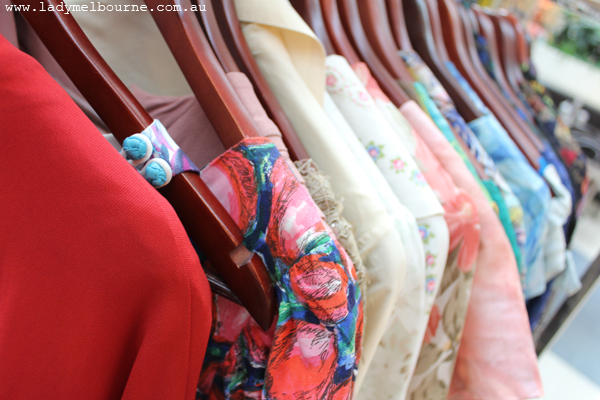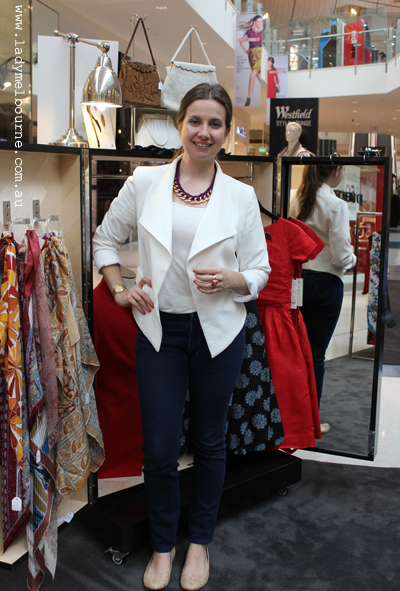 In case you are wondering I'm wearing:
Jacket: Sussan
Retro jeans: Faberge
Snakeskin flats: Nat Sui from In Her Shoes Boutique
Necklace: Sportsgirl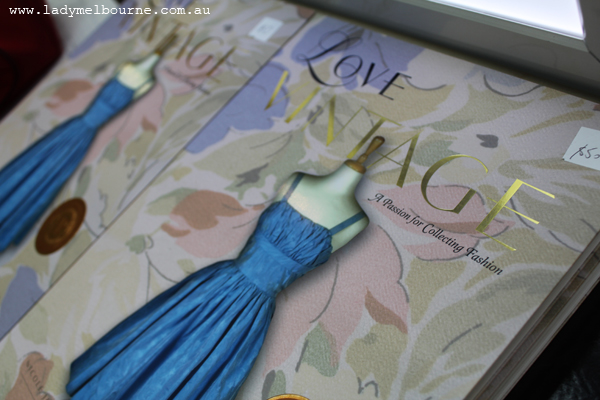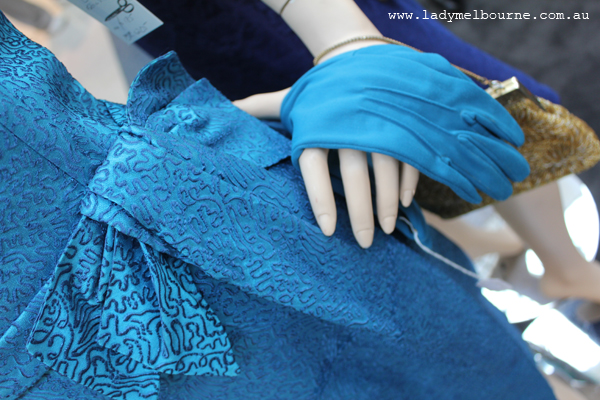 As you can see from my visit the pop up shop is well worth a look, and to get the ball rolling Westfield are offering 4 lucky Lady Melbourne readers a $50 Westfield voucher. Huzzah!
To enter all you have to do is:
Like Westfield Southland and Circa Vintage on Facebook
Tell me in the comments section below what your favorite era is for vintage clothes. If you need a hand, check out Circa Vintage's website that displays all sorts of categories for their clothes.
Competition closes Monday 4th June 5pm AEST. Australian residents only. Competition winners will be announced on www.ladymelbourne.com.au
Good luck and don't forget that the Circa Vintage pop-up shop at Westfield Southland shuts this Friday 1st of June.