Recently I was invited to take lunch at The Manchester Unity Building and it was like stepping back in time. Their website tells us:
"The tallest building in Melbourne and built in the modern commercial Gothic style in 1932, the Manchester Unity Building was described by the Melbourne Age as a 'Wonder Building', with 'every modern convenience for tenants and their clients'. It was far ahead of its time, in terms of both aesthetic splendour and technological sophistication."
The current owners of level 1, 11 and 12(which encompasses the board room level and rooftop tower) Smile Solutions have poured an incredible about of time and detail into preserving things like fire places, light fittings, glass ware – even the gold leaf lettering on the doors.
I've been curious about this building for a while having heard of the treasures it belies, so it was such a thrill to go behind the art deco elevators and take a look around.
The website tells the history so much better than I ever could so if you are so inclined you can read about it here: www.manchesterunitybuilding.com.au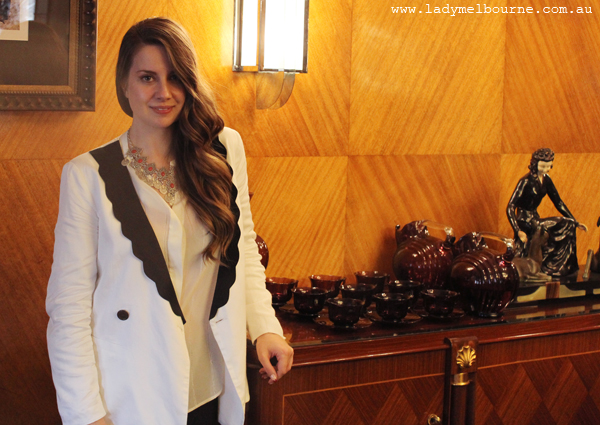 Can you detect a hint of nervousness in my face here? That's because I'm standing next to glass ware, where every single piece has been individually sourced. No, you can't just pick up a new piece at Ikea if you break it. Best behaviour advised.