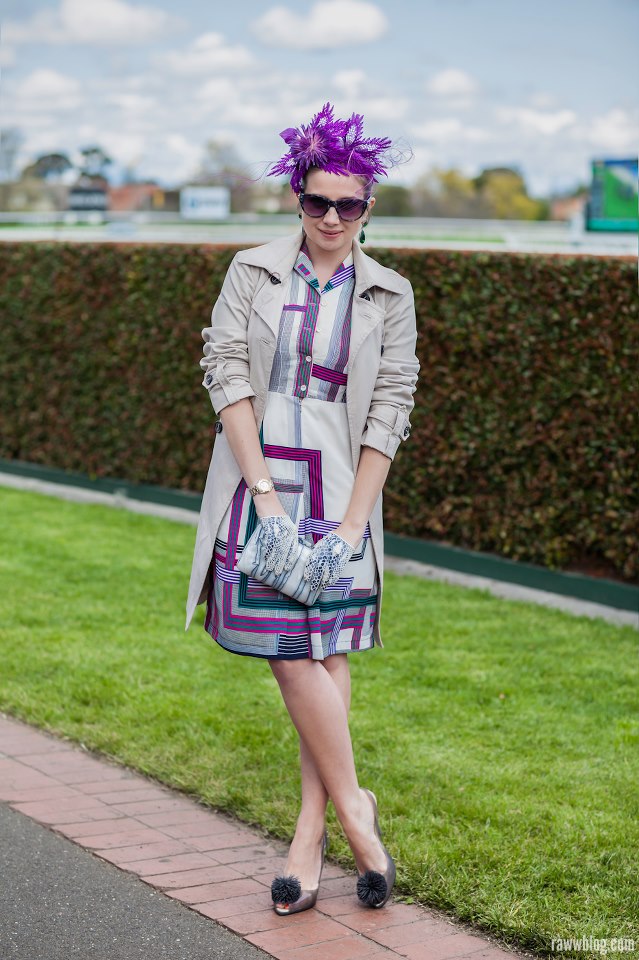 Photo courtesy of RAWW blog
As it's racing season I found myself in my natural habitat last weekend: trackside at Caulfield Guineas Day. Ahead of the actual races I attended Bright Young Things, an intimate bloggers brunch hosted by Style Counsel and The Olsen at their restaurant, Spoonbill. As I'd dropped The Gardener at the airport that very morning for an international flight, I only just made the brunch but was glad I did because it was delicious and I needed the coffee to kick start the day.
It was a great chance to catch up with fellow bloggers Jess Dempsey and Cecylia Kee pictured below and generally galavant around the racecourse. Oh and I got the trifecta in the Caulfield Guineas!
What I'm wearing:
Hat: Beautiful work by Brett Morley
Vintage dress & leather gloves: Fashiondacci
Trench: Zara
Earrings: Diva from a couple of years ago
Heels: Vivienne Westfield for Melissa
Clutch: Mossman Clothing
Watch: Longines
Sunnies: Mimco