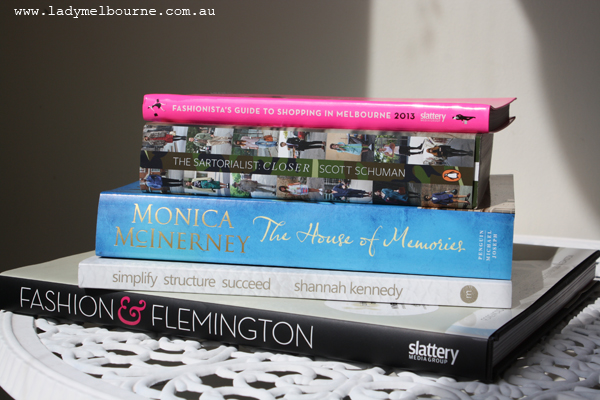 I've had some lovely books come across my desk of late to review, and of course to give away!
First up is 'Simplify, Structure, Succeed' by Shannah Kennedy. I don't mind a good self help book, I'm not an avid reader but if it appeals I'm more than happy to add it to my reading list. Simplify, Structure, Succeed is slightly bigger than your average book size lending itself to fit on a coffee table I presume. It also accommodates the large stock imagery that peppers the content, which I found predictable and a little bit annoying. The message of the book is fabulous- to simplify your life, add structure and ultimately succeed. Photos of fortune cookies, sail boats and eggs in a birds nest (to name but a few) just seemed cliched and tired.
That said, I did like that the actual content of the book wasn't preachy and was simple to follow and implement into your life. I've picked it up a few times now and I hope to keep coming back to it for inspiration when needed.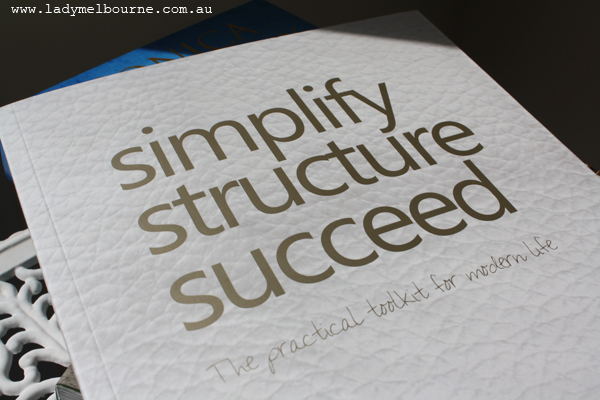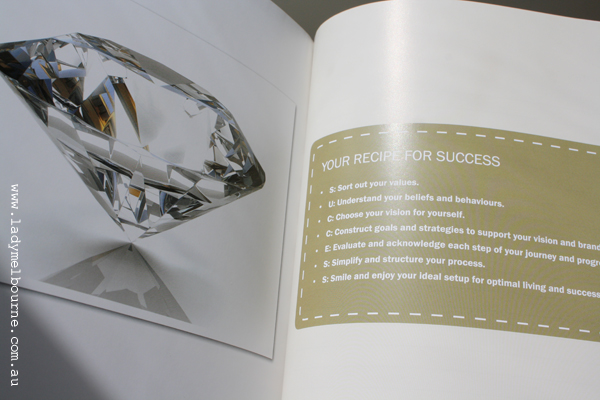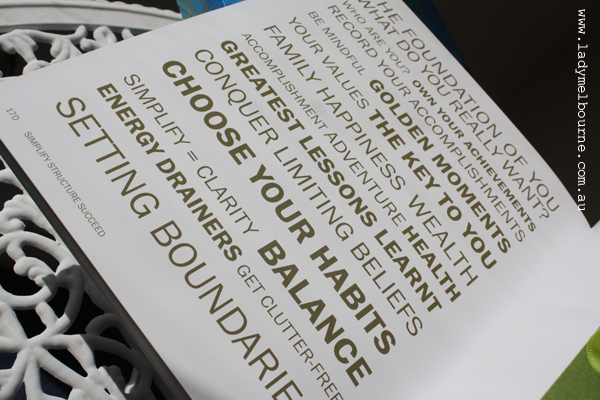 'Closer' by Scott Schuman is his latest offering in a curation imagery in the form of a book. If you are a Sartorialist fan then you will love this, and again it's great to use as a reference and revisit. It's peppered with little snippets and thoughts from Schuman that explain the story behind the image or why he's decided to include it in the book.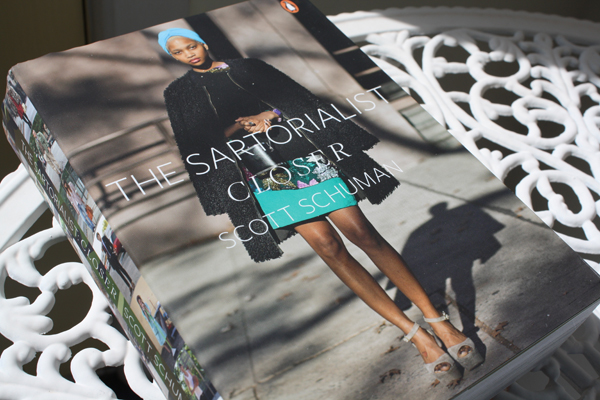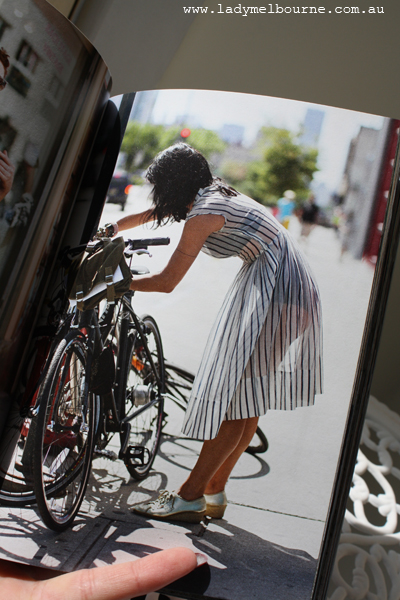 And now to two Melbourne publications, 'Fashionista's Guide To Shopping In Melbourne 2013,' and 'Fashion & Flemington,' both published by Slattery Media.
Fashionista's Guide To Shopping In Melbourne 2013 is edited by Emily Power and Antonia Magee and is a fabulous insight into all of Melbourne's hidden gem's. I'm not sure who this book is aimed at, in that it would be great for tourists but I'm not so sure a local gal would buy it? None the less it's a great size, is concise and is tipped to be updated yearly which I think is important. It's also great to see books like this being published right out of Melbourne and supporting the Melbourne fashion industry.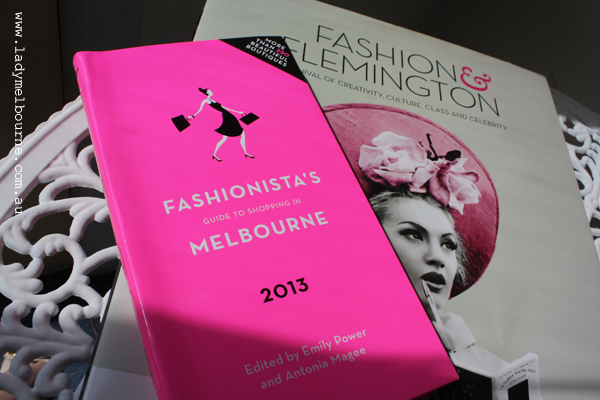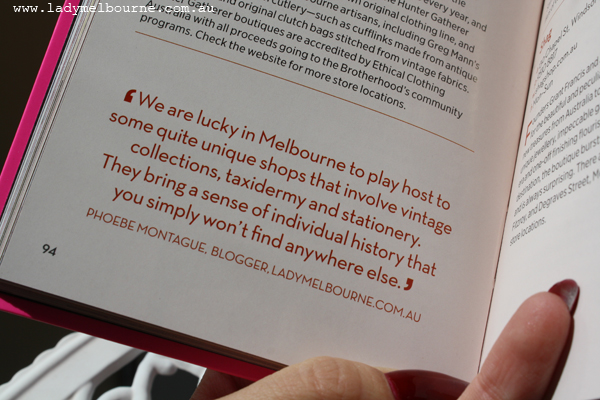 Celebrating its 50th year in 2012, Fashions On The Field(FOTF) held during the Spring Racing Carnival is a huge event on Melbourne and even Australia's fashion calendar. To celebrate 'Fashion & Flemington' has been launched edited by Emily Power. A great coffee table book that chronicles FOTF through the ages, my only criticism is that the publishers only used imagery available to them through the Herald & Weekly Times who are owned by News Limited. It means that many of the photos look like they're straight from the pages of a newspaper, and I've no doubt that some of the candid shots and imagery from vintage archives and people involved outside of News Limited would have been great contributions.
That said, it really is a gorgeous book and if you are at all interested in racing fashion you'll love it.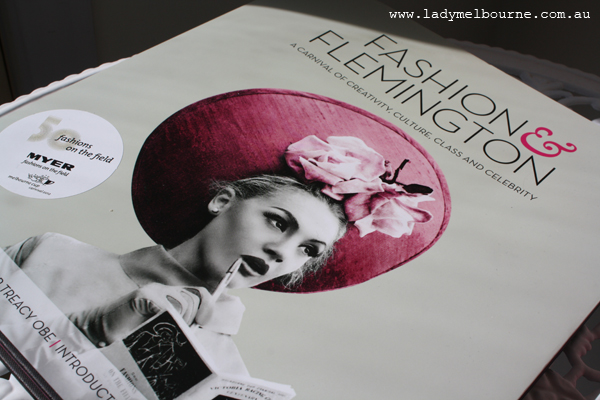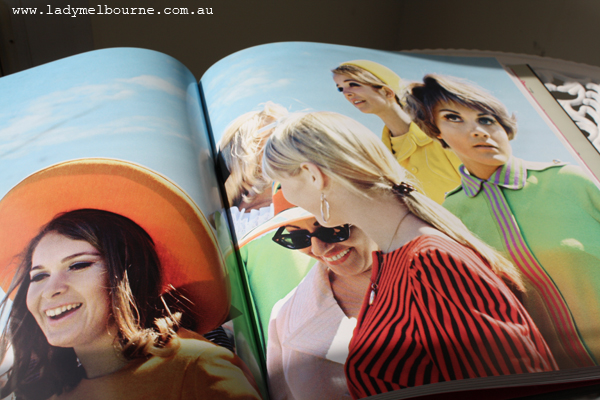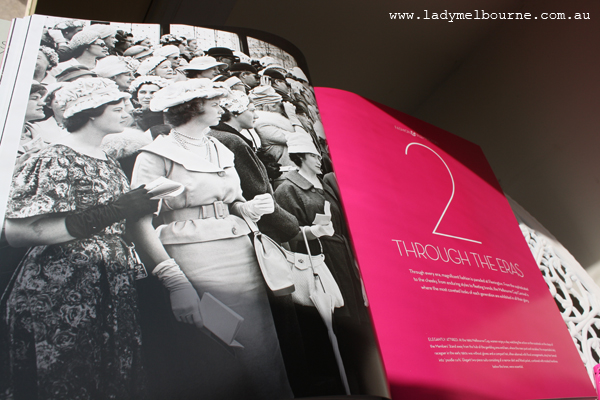 Competition ends 5pm Thursday 25th October AEST. Winner chosen at random and posted on www.ladymelbourne.com.au. International readers welcome!