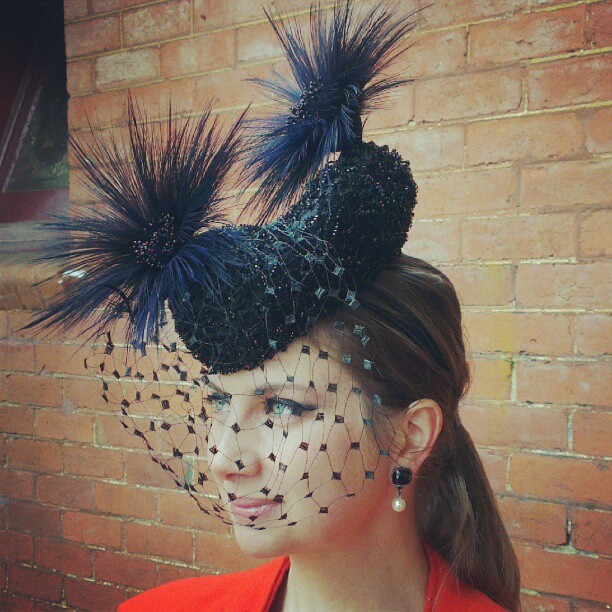 So what do you wear to the races when you are expected to look chic, modern and stylish in classic race wear….and its 10 degrees? I'd tried to plan my outfit around impending cold freezing weather, but until the day comes around you don't realise that its really not 'dress' friendly weather.
I decided to build my outfit for Turnbull Stakes Day at Flemington as part of the Spring Racing Carnival yesterday around this Shakuhachi coat/cape. Brett had suggested that his 'Mia' hat was really suited to a wintry day, and I had initial doubts that the black might be too heavy. But as the rain sleeted sideways and the wind whipped around my legs I think we got it fairly spot on!
As mentioned in this previous post, I'll be wearing Brett Morley millinery to the races for the entire cup carnival. All of the hats are for sale and I can attest (particularly if you are thinking of entering Fashions On The Field) that they are absolute show stoppers.
What I'm wearing:
Coat/cape: Shakuhachi
Dress: Hampton St, Hampton
Heels & jewellery: Mimco
Bag: Olga Berg
Hat: Brett Morley
Sunglasses: Chanel