Have you ever wondered how to create the perfect cat eye make up?
This look is much easier than you think to achieve, specially if you have good products. I like to combine my eye liner with an ink/pen and eyeliner cream because I like a dramatic and strong, deep black.
I'm also trying two new products- Revlon Colorstay Liquid Eye Pen and Revlon Colorstay Crayon Eyeliner. I usually use Gorgeous Cosmetics iNK Liquid Eye Pencils but I've run out and in an emergency situation on NYE I went to my local Chemist Warehouse (all that was open) and bought these two products. They were the best quality I could buy at the time, but I'm pleased to report that so far despite costing very little they are long lasting and wear quite well.
Here goes!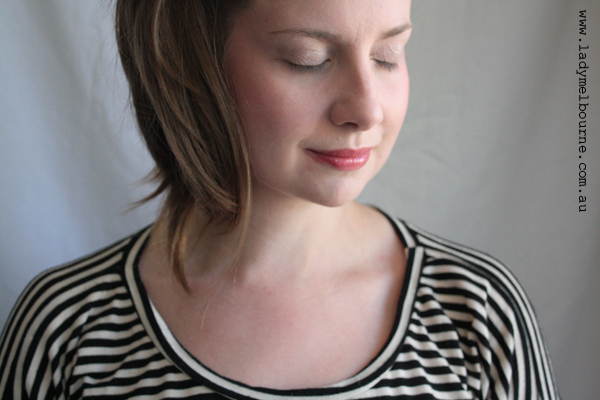 1. I do my makeup base first and have pretty much everything else finalised when I do this particular make up look.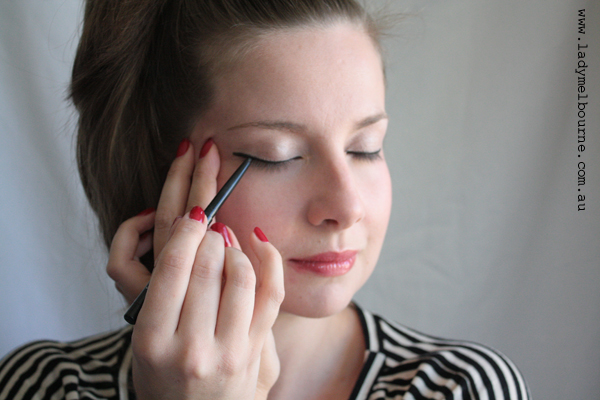 2. Line your upper lid as close to your lash line as possible with a cream/kohl based pencil liner. I like to keep it fairly thin but it's entirely up to you. I also line right into my inner eye. I end the line where my eye lashes end.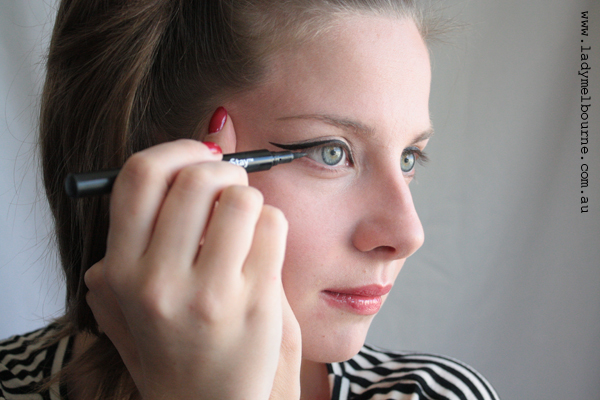 3. To create the 'flick' or 'cat eye' look I then take the pen applicator and simply 'draw' it on as an extension of the line already there. I find this is much easier than trying to draw an entire line from my inner eye to out and end with a flick. I try to use the same brand so that there is consistency of colour, in this case they're both Revlon, they just have different applicators.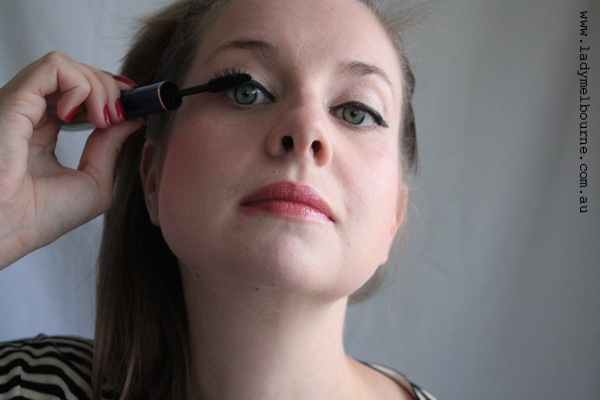 4. Then I put on lashings of black mascara and pencil in my brows.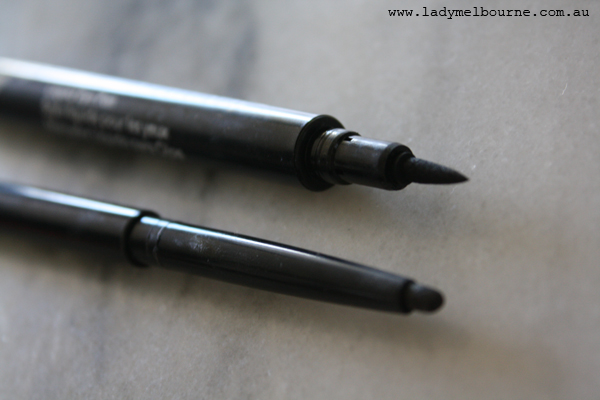 The two different types of eye liner applicators that I like to use, in this case its Revlon as that was all that was available to me but pretty much all brands have a variety of eye liner applicators.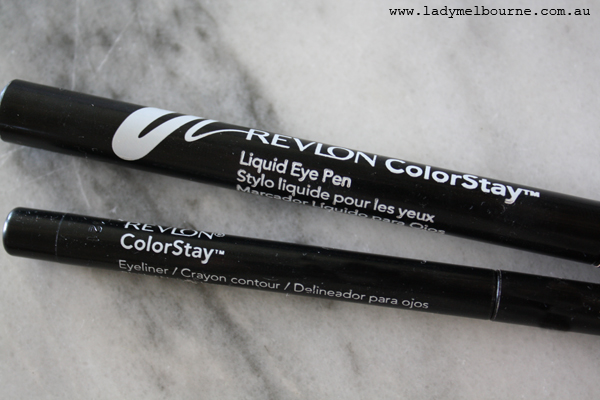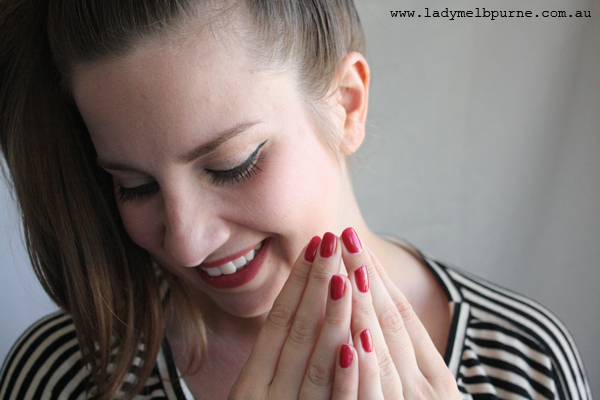 5. You're done!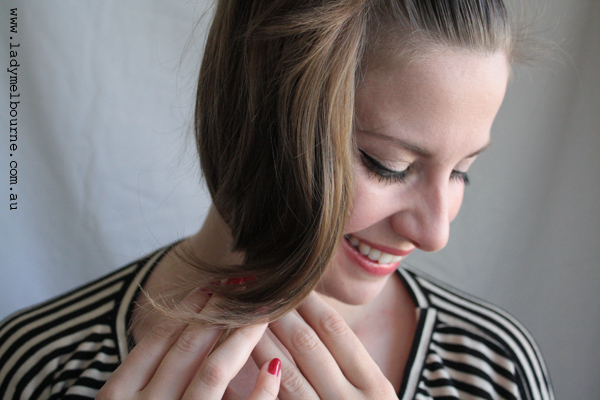 It's the quickest and easiest make up look I do and I love it, specially when I'm in a hurry. Yes that 'cat eye' or flick may take you a couple of times to get right, but if you can line your eyes with a regular eye liner, drawing on a little flick at the end with a 'pen' like applicator will be easy as pie.
Good luck and if you have any further questions just leave them in the comments.