When the wind blows
Well it's been a lovely little break I've had over Christmas, I certainly hope you have had some time off too where ever you are in the world.
I bought this skirt to wear to the spring racing carnival earlier in the year and thought that wearing it might end there. A very cheeky impulse purchase you might say.
But I'm finding that it is sort of perfect for summer with either white or some sort of bright or dare I say it neon. You can find it on the Noni B website.
What I'm wearing:
Blouse: Unspoken Label
Skirt: Liz Jordan from Noni B
Heels: Joanne Mercer
Belt: ASOS
Necklace: An old belt I made into a necklace
Bag: Local op-shop
Lipstick: Gorgeous Cosmetics 'Precious'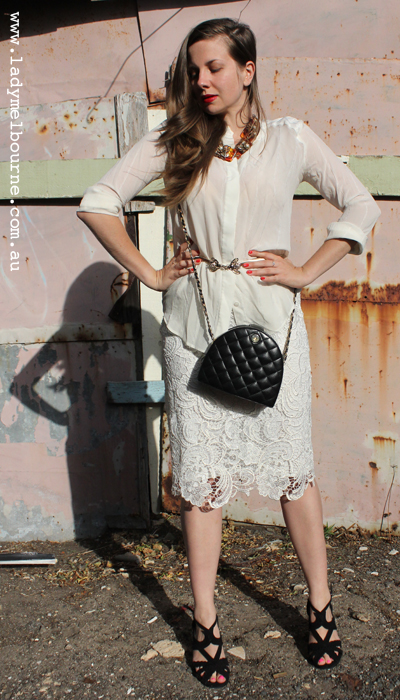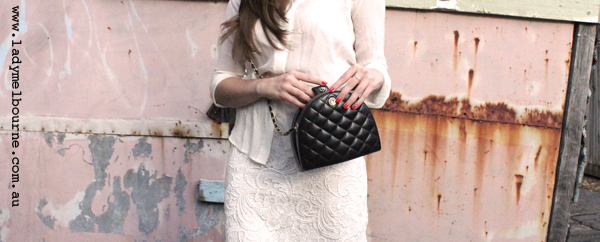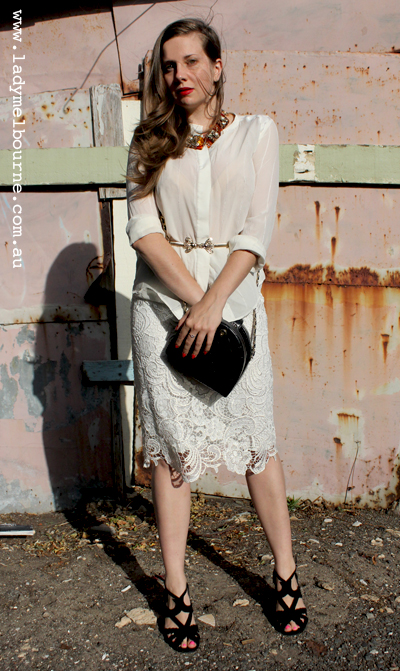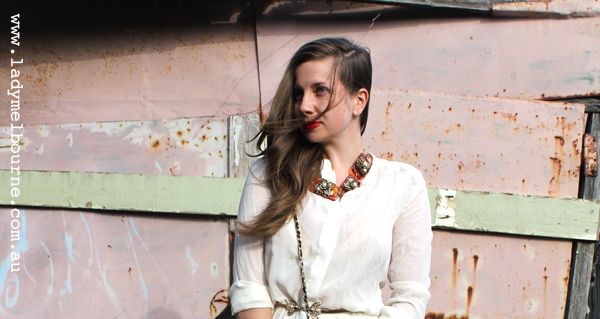 Category: All Fashion