This Clutch
So, the house move has happened: PHEW! As most people say when they've moved house, never again in a million years. However it's been an amazing chance to do a massive clean out and I've got a huge pile of things for charity that when it all came down to it, I couldn't justify bringing with me because I simply wasn't using/wearing them.
But down to this post which is still about a charity in a way-
I was at the Brotherhood of St Laurence looking for furniture recently when a lady that worked there walked up to me and said that if there was anything in particular I was looking for, or if she could help me to just ask. They had plenty of furniture arriving daily and may even have what I'm looking for out the back.
She was holding this clutch in her hand and I looked at it and said, 'What about that clutch?' She replied, 'This? Oh I was just on my way to put it back, the handbags are behind you.'
'No need,' I said, 'I'll take it.'
It was $5.
What I'm wearing:
Trench worn as dress: Kuwaii
Clutch: Charity shop
Rings: Etsy
Watch: Longines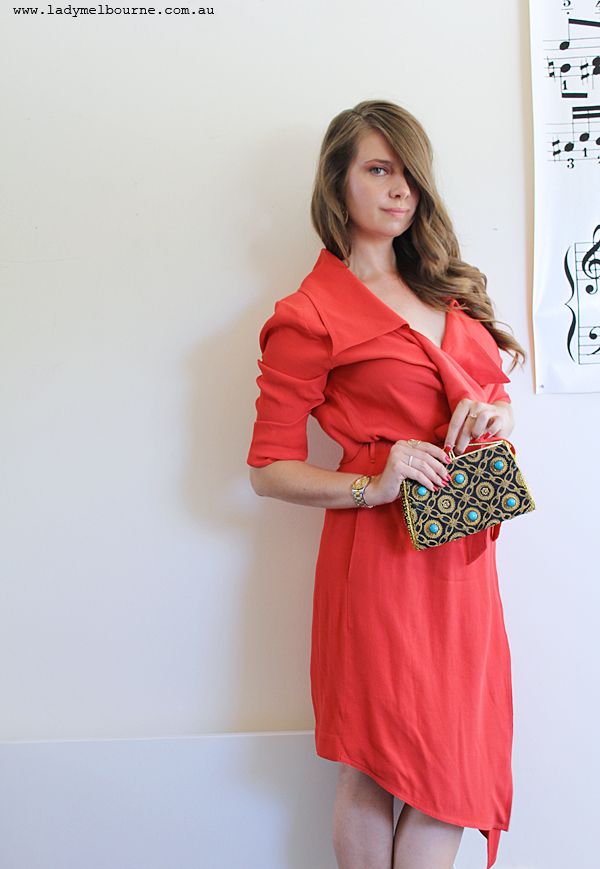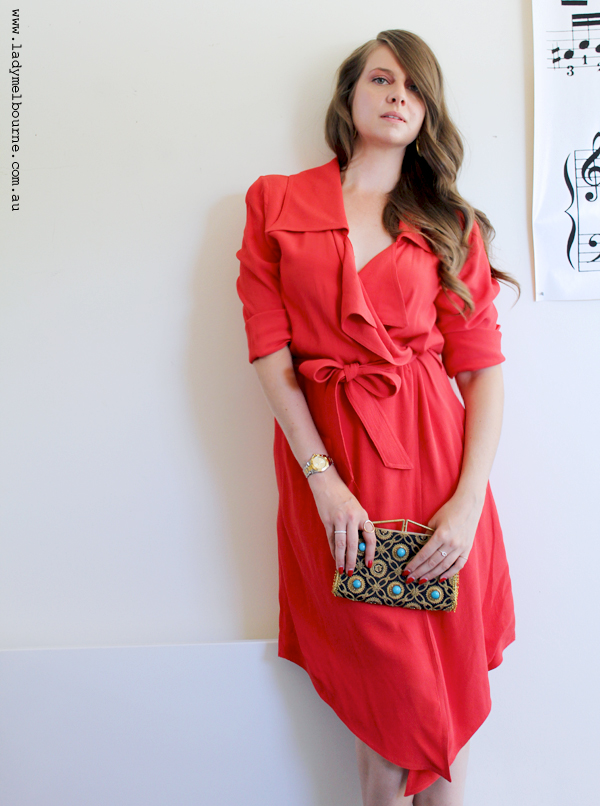 Category: Accessories,All Fashion