A look inside my new home
Recently I moved house which some of you may already be aware of if you've followed the journey on social media. It's been a bumpy ride, the move date got pushed and my life sat in boxes for a couple of weeks there. Thrown into the mix was a trip to Singapore, and no internet connection for 3 weeks. Yup, a blogger without internet.
But, we're all settled in now and I'm having a great time setting things up, moving my bits and pieces around (nothing stays in the same place very long in my house!). I've always been of the opinion that you fill your home with stories from your life- the people in it, the places you've been, the memories from times gone by. What I've shown you below pretty much all has a story attached to it, and it fills my heart with joy to be surrounded by these stories every day.
To add to the story of this house I've bought a couple things, namely a porcelain phrenology head that's coming from Germany and I am eagerly awaiting its arrival! The blue and white cushion covers below are 100% linen and I found them on eBay for $5 each. The ghost chairs which you only get a glimpse of below were for the dining table which I picked up at St Vincent De Paul op shop for $50. More on that later!
Do you collect stories for your home?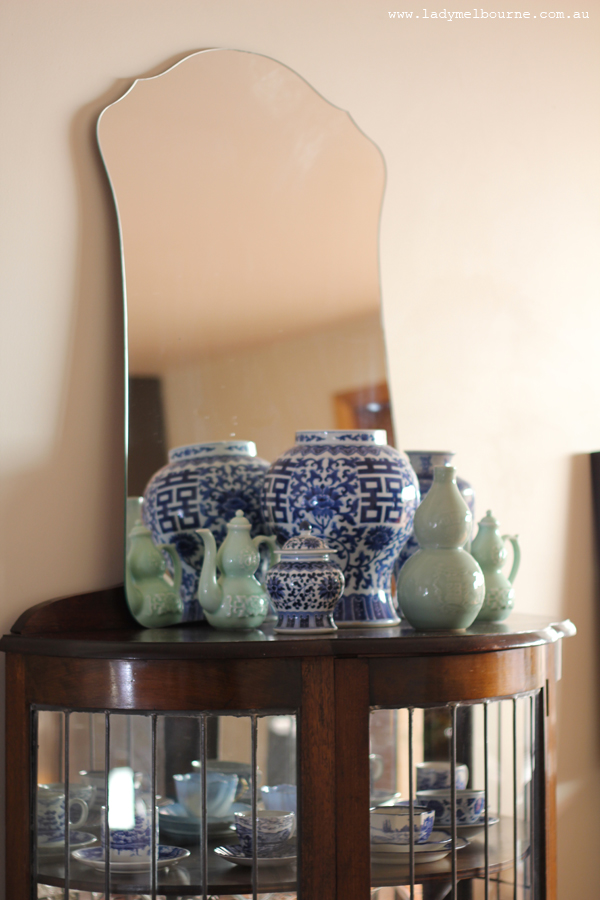 This Edwardian, glass cabinet is a family heirloom and was given to me by a relative. I collect blue and white china and porcelain, the jade pieces you see above I picked up on my recent trip to Singapore.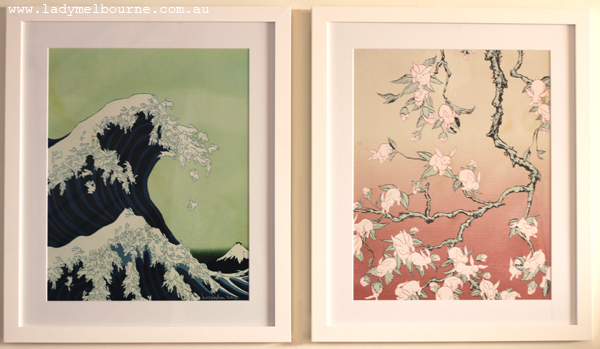 Kozyndan prints I bought for The Gardener for Christmas from Outre Gallery.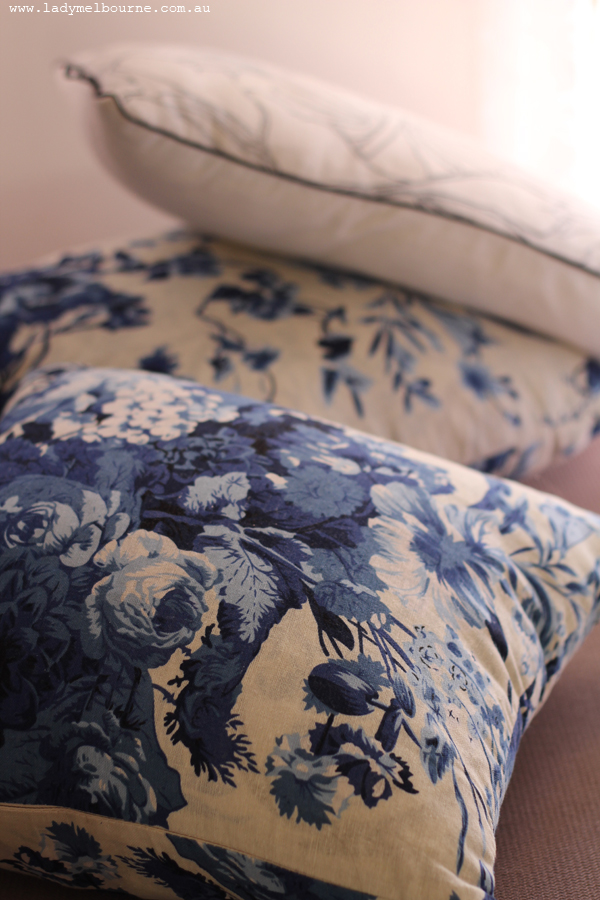 My $5 eBay cushion covers.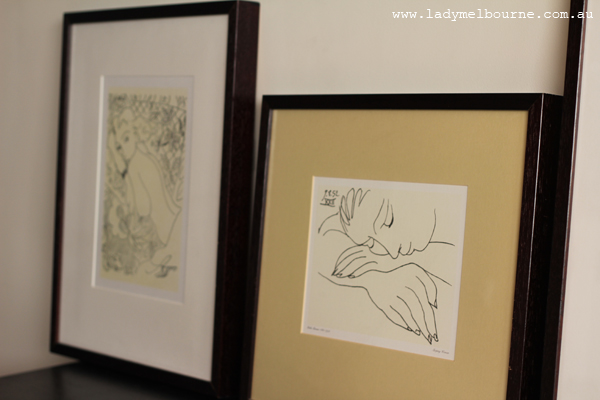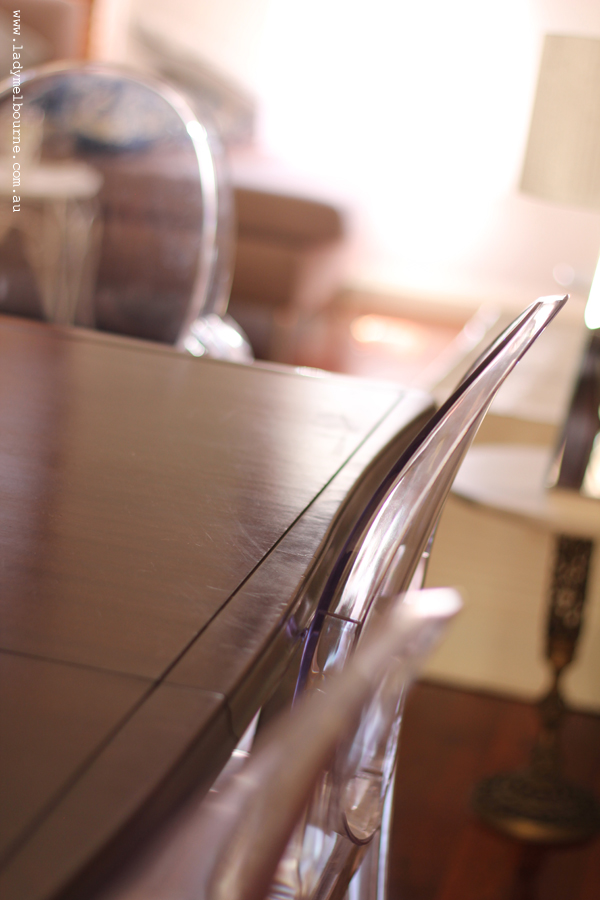 New ghost chairs from Milan Direct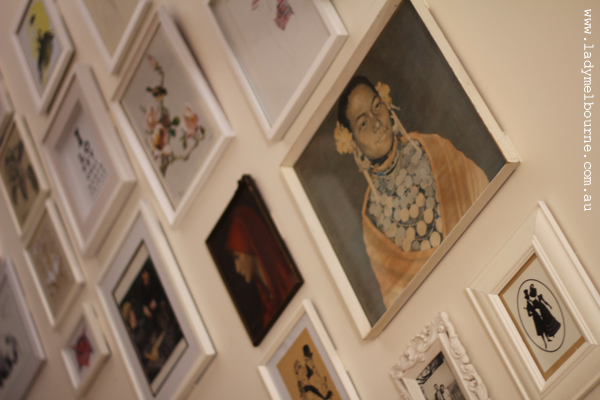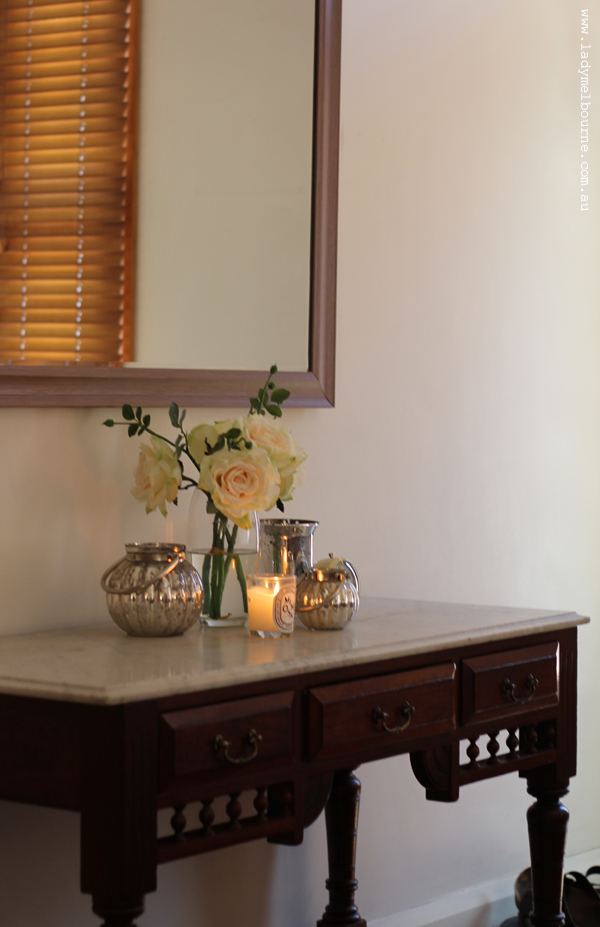 This marble top table belonged to Mother Melbourne, it was the first piece of furniture she ever bought.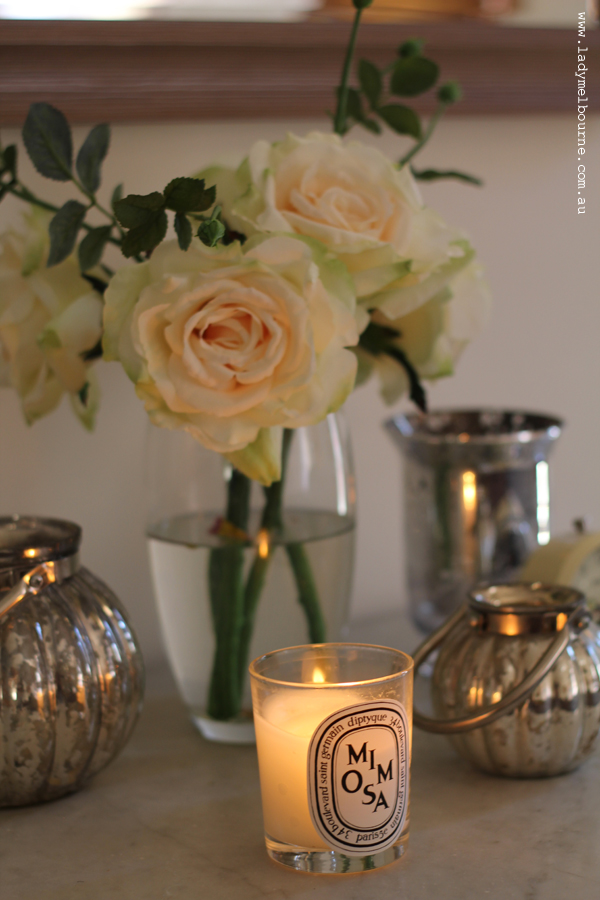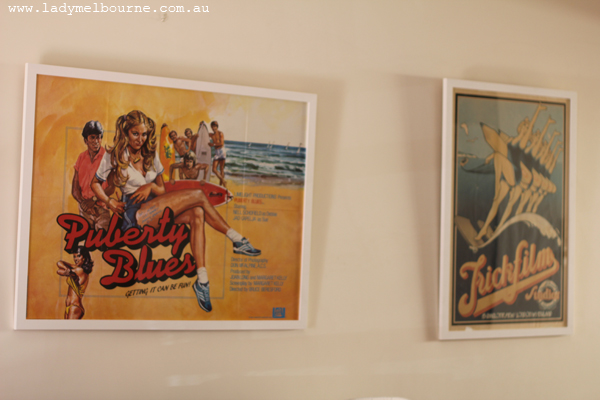 The Gardener bought this original movie poster for Puberty Blues online, and the other print used to hang in the pub that I lived above in London many years ago. It was the only thing I was able to take with me as shipping furniture home was too pricey.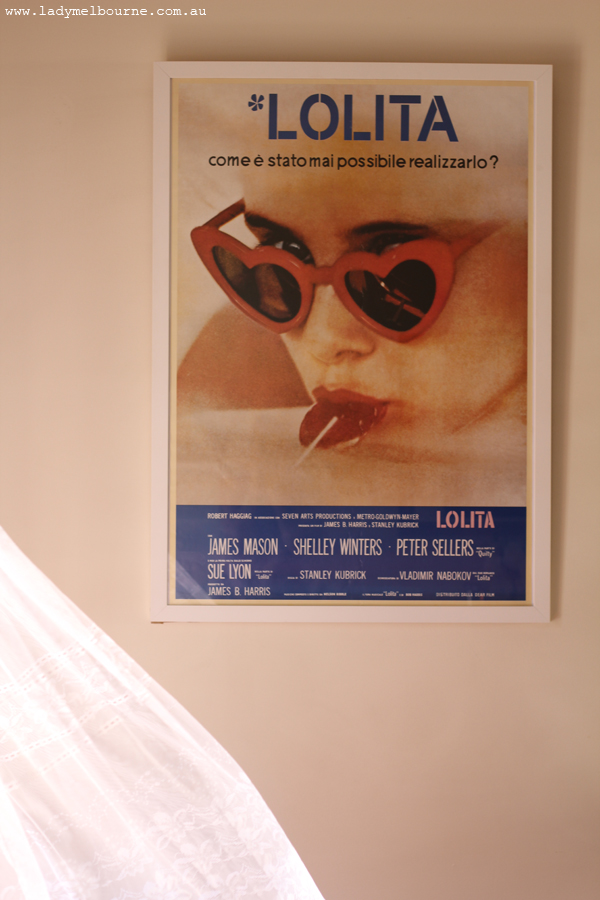 This Lolita film poster was one of the first things I bought when I moved to London in 2005. I went to Camden Market within days of arriving and came home with this. I've never had it framed or on my wall until now, and I love it. And why in Italian you may ask?! I studied Italian for 11 years at school, so it made sense (literally and metaphorically!) to buy it.
Now I'm lusting after…
Category: Curious Objects,Recent Purchases