FAME AGENDA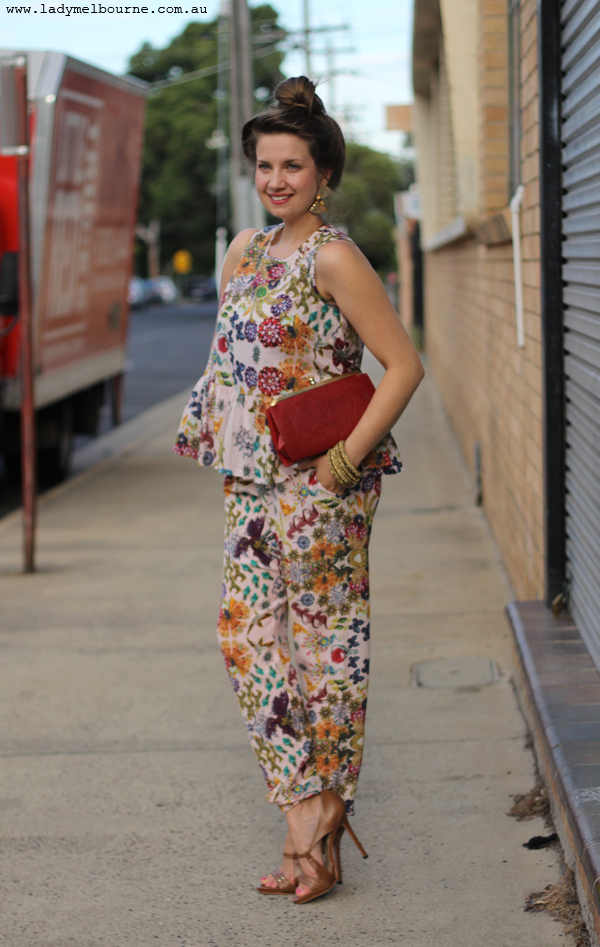 Fame Agenda is a Melbourne based label who design all their own prints. They've just released their latest collection titled 'Donkey Skin,' which before you all go "WTF?!" is inspired by fairy tales, combining Charles Perrault's 1695 French literary work Peau d'Ane (Donkey Skin) with the Russian fairy tale Sadko.
In this post I'm wearing the Basic Pant in Royal Crest and the Court Jester top in Royal Crest print. I'm going to wear it as a complete outfit just so I can look like the crazy nanna I truly am during LMFF coming up in a week's time.
I love this label, it's super affordable to boot and all of the prints are completely original. What's not to love?
I CAN'T WAIT!
What I'm wearing:
Top: Court Jester top in Royal Crest print
Pants: Basic Pant in Royal Crest
Bag: Handmade lizard skin handbag from Portobello Rd market in London. See the original blog post here.
Heels: Susie Sawaya
Bracelets: Samantha Wills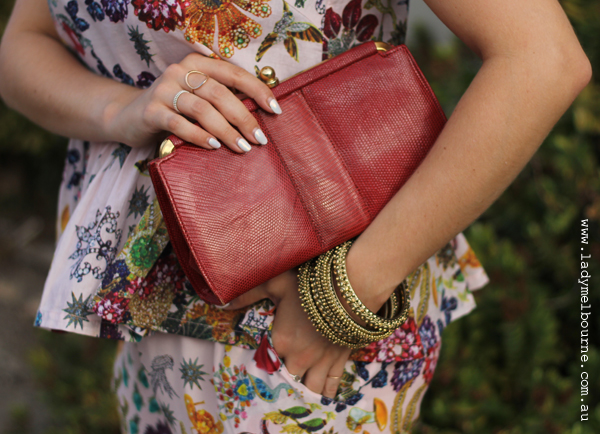 Category: All Fashion