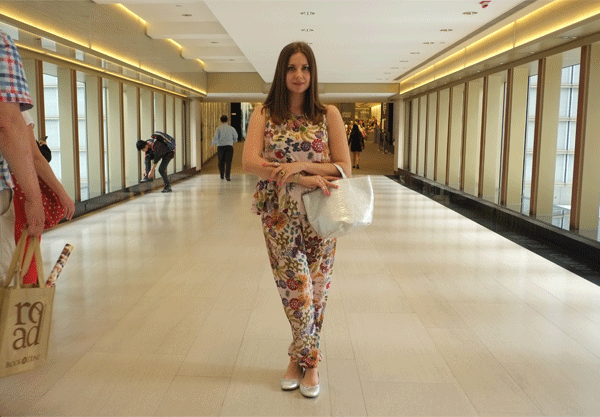 What better way to star the day than on the top floor of the Island Shangri-La having breakfast at Petrus, the hotels French restuarant? As you can see from the tea service and surrounds, it was a very special way to start the day and I kept imagining that it was my own personal dining room. I've no doubt there are people in the world who live like that!
Then it was off to visit local Hong Kong designer Michelle Lai of the label Mishca. I really wanted to try and uncover local Hong Kong talent on this trip knowing that I was going to see my fair share of luxury because lets face it, it's what Hong Kong does so well.
The MISCHA label was conceived as an expression of Michelle's aesthetic aspirations and childhood obsession with Asian mystique and fascination for the ancient embroidery arts. The artisan driven Vintage Couture Collection, created from Michelle's personal collection of vintage Japanese kimono and obi, was the starting point for her debut collection of handmade clutch bags, sewn by Lai herself.
With growing demands for her keen eye and bespoke services, she went on to run a small team of seasoned seamstresses to bring her visions to life.  While Michelle travels frequently to Japan to source vintage textiles herself, it is these journeys that brought the savvy designer's brand to the next level.
In 2010, the brand created its own signature print, and thus the MISCHA Travel Series was born, launching at Lane Crawford stores that summer. Taking inspiration from traditional Japanese hexagon motifs and bold geometric 1960's interior designs, the original interlocking hexagon print symbolizes longevity, and Michelle told me that she wanted to created a print that was classic, yet modern.
What I'm wearing:
Outfit head to toe: FAME AGENDA
Ballet flats and bag: Sambag
Amethyst ring: Alice and Leon
Sunnies: Fashiondacci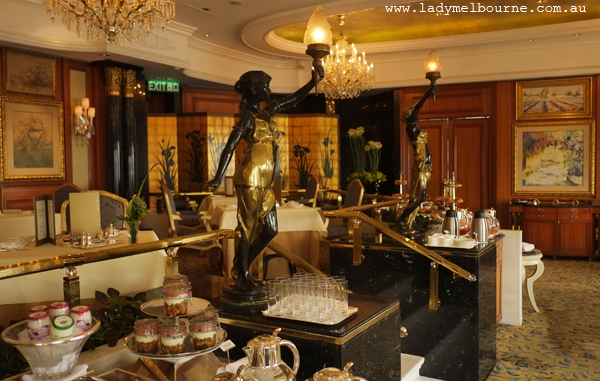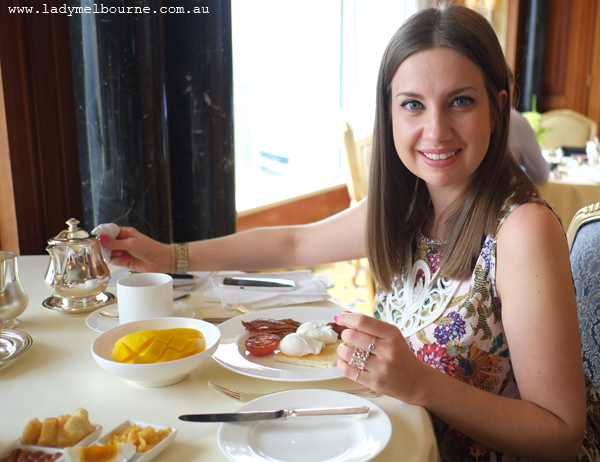 Silver service at the Island Shangri-La.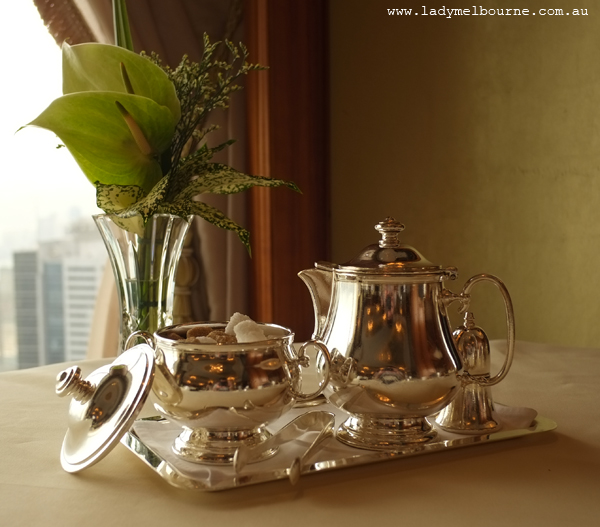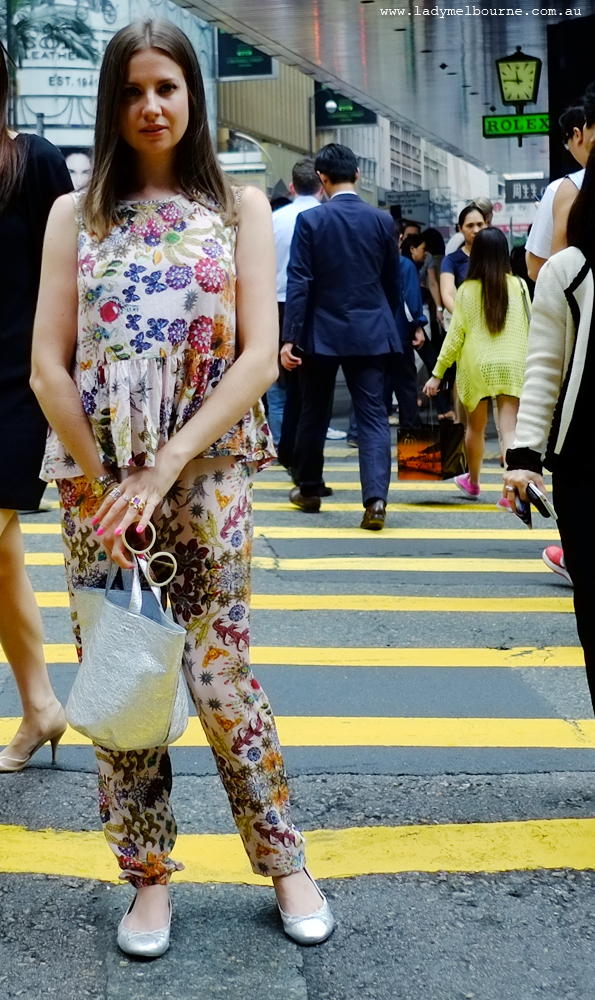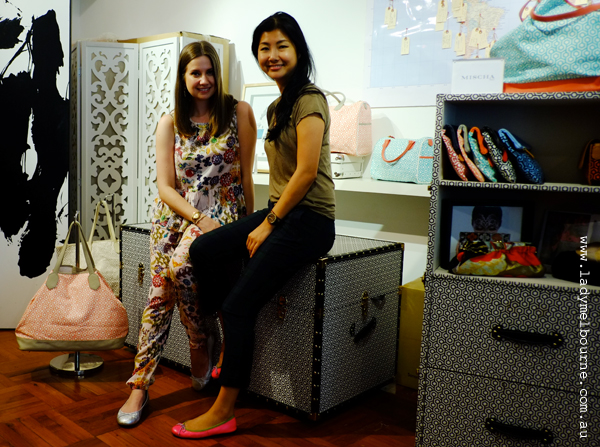 Myself with Michelle in the Mishca showroom.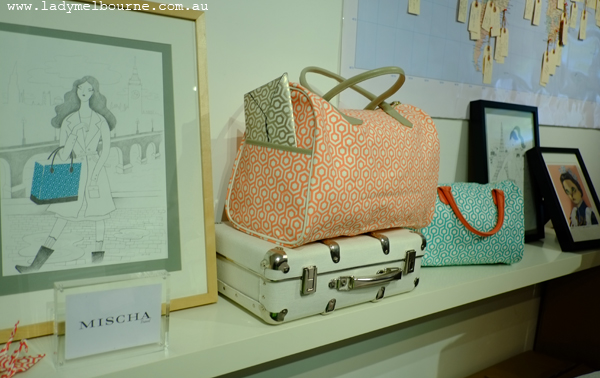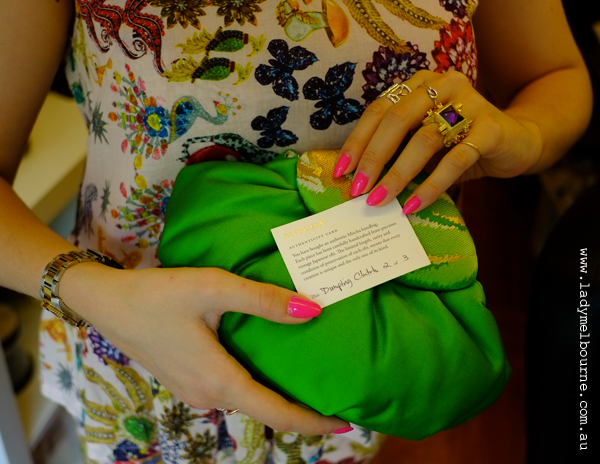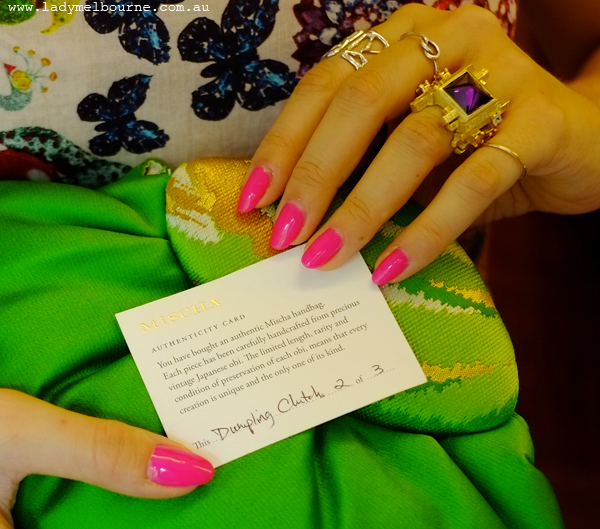 Wearing Alice & Leon's 'Ayers' ring that is on its way with me to New York!