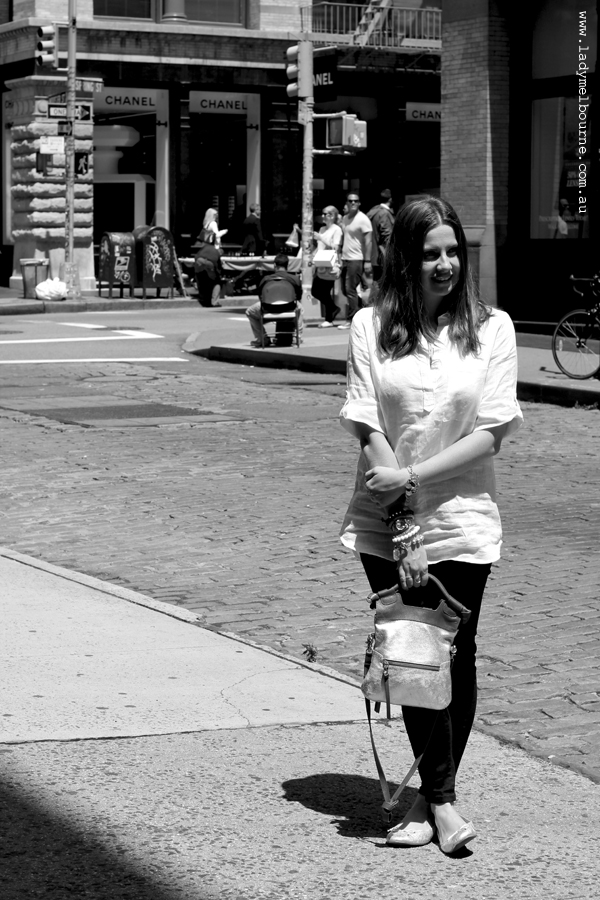 One of the special luxuries of travelling is the capacity it allows you to spend an extra amount of time in one place should the fancy arise.
It gives you extra minutes to linger at a café in the morning, banishes the gobbled lunch on the fly and allows for weeknight dinners that stretch out into the lingering hours, or indeed, permits for no dining at all if you've become gleefully taken with the pre-dinner bar. Ask me how I know.
By spending the last couple of weeks delightedly tripping along the streets of New York, I've come to realise that there is most definitely an American girl. I'm not sure you could say the same for Australia, I think we perceive that the 'Australian woman' is some sort of beautiful Frankenstein stitch-up of Jennifer Hawkins and Miranda Kerr, but it's simply not the case.
And while I also realise that it is a sweeping generalisation to say there is an American type, I hope you will permit me to relay what I've seen and why I've seen it thus.
I thought when I arrived that all New York women would look like something from the pages of The Sartorialist or Bill Cunningham's NYT coverage. I thought that all women would get around in heels – thank you Sex And The City.
But, with a curious blend of disappointment and pleasantness, I realise I was wrong. Disappointment only because I thought I would see these exotic and rare birds of fashion on every street corner, and pleasantness in the relief of knowing that it is, in fact, a myth.
American girls are far more practical in their dress sense – conservative with occasional risqué flair. The general uniform is: skinny jeans, a blouson top, ballet flats, long glossy hair, white teeth, thin necklaces and a designer handbag – usually American. It appears as though they are loyal to American brands like  J Crew, Michael Korrs, Madewell, Calvin Klein, Kate Spade and Tory Burch to name a few off the top of my head.
The cultural equivalent in an Australian sense would be the surfer chick that wears brands like Ksubi, Cheap Monday, Havaianas (although they're not Australian, we've certainly adopted them as part of the national dress code) and Zimmerman.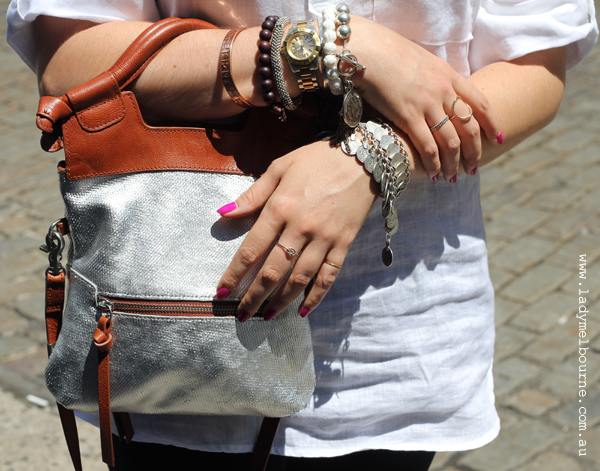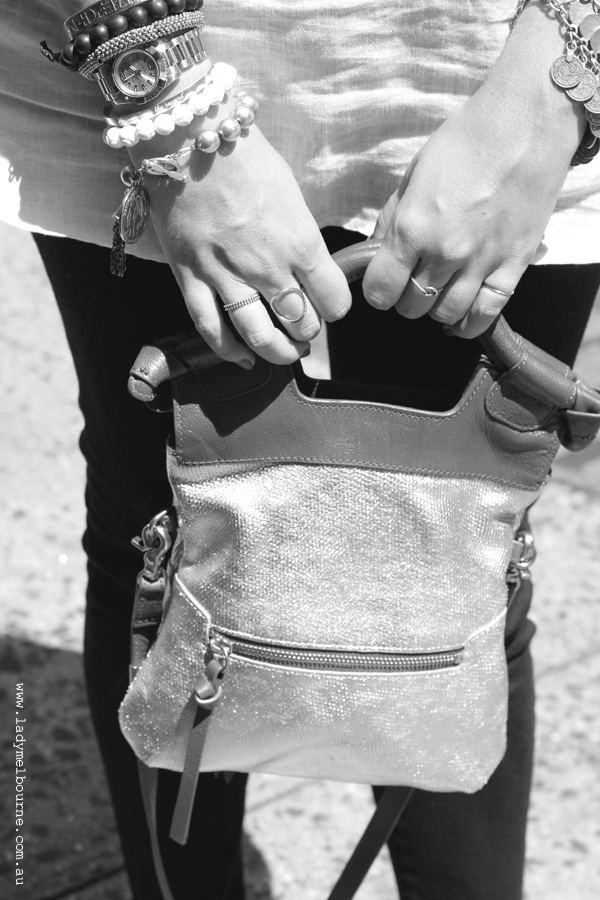 This concept of whether there is visual recognition of a country or culture because of the way they dress really fascinated me ahead of this trip. Setting aside the obvious cultural, traditional and religious dress of your destination, I'm talking about what people wear on an everyday basis.
In Hong Kong, for example, I noticed that a lot of the women wear shorts and a t-shirt or singlet top as opposed to, say, a simple dress.
So why do American girls revel in simplicity for their every day wear?
Going back to the idea of American brands holding predominance here, I wonder whether it's because the brands are so well publicised that saturation advertising has informed people's dress sense over the last say, 20 or 30 years.
Think Calvin Klein's simple lines, DKNY for sports luxe, and Ralph Lauren – who does the American heritage thing to a tee. What is American heritage? I believe it's best encapsulated along the lines of: polo shirts, chinos, denim and shirts with the sleeves rolled up.
What it promotes, most certainly, is a lack of creativity and innovation. It could be said that even fashion industry darlings like Alexander Wang and Opening Ceremony basically produce edgy basics, the irony being that their fashion over the last five years has been largely ripped-off and replicated.
We emulate and copy what is every day and basic.
I haven't yet uncovered what makes homogenous fashion so covetable here and why there is such a devotion to big name brands.
But don't worry, I'm spending my days in pursuit of that notion, all the while wearing skinny jeans, a blouson top and my trusty ballet flats.
Here's a gallery of images I found on Pinterest illustrating my point…