Petra: There is an enigmatic and breathtaking quality written on the faces of the local Bedouin people, carved into the rock facades and scattered among its dusty pathways.
Rose gold rock faces weathered by sun and rain rise up from the narrow siq that tracks down to the Khazneh el Faroun, or The Treasury of the Pharaoh, an imposing facade standing some 40 metres tall, cut directly from the rock of the mountainside.
The Siq measures roughly five meters wide, which seems ample until a Bedouin horse and cart comes careening around a bend at full speed, the only warning offered a clacking of hooves on the stone pathway and the sight of other tourists pressed up again the rock walls.
This Nabataean caravan-city, situated between the Red Sea and the Dead Sea, was an important crossroads between Arabia, Egypt and Syria-Phoenicia. Petra is half-built, half-carved into the rock, and is surrounded by mountains riddled with passages and gorges.
At first sight, The Treasury appears as a gold streak between tall canyons that open onto the larger site made famous in films like Indiana Jones and Arabian Nights.
It's an apt cultural juxtaposition in that Petra is very much about ancient culture meeting commercial tourism head on. The traditional Bedul Bedouin owners of the land where Petra is situated are the only people allowed to trade on the site. It means that while you can buy all manner of jewellery, artifacts and ice cold drinks, the scenery is free from highly commercial, gaudy tourist attractions.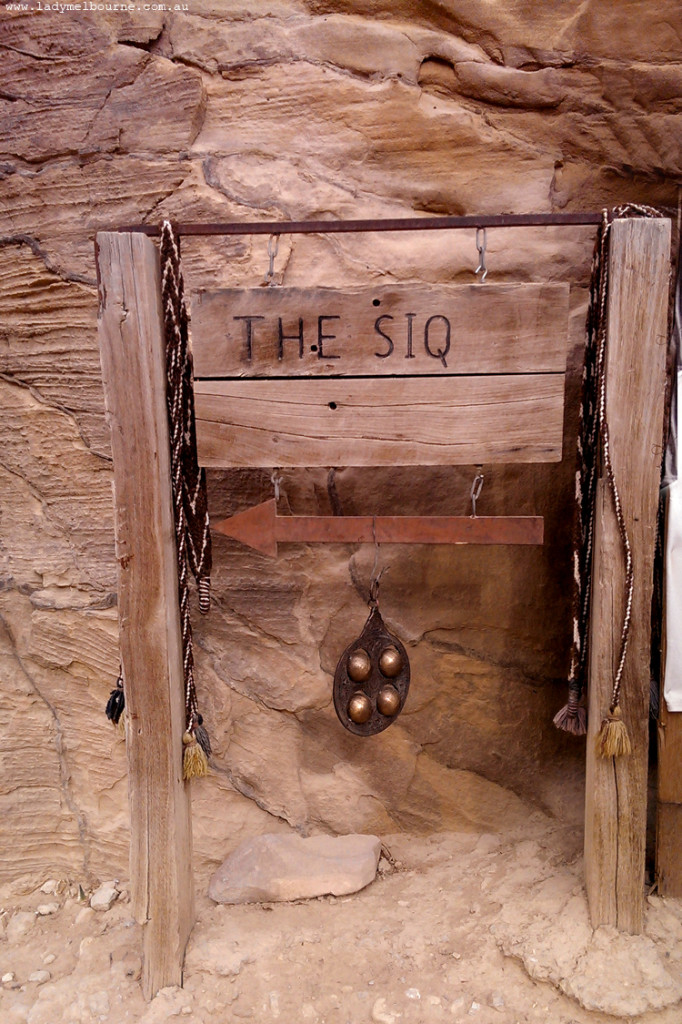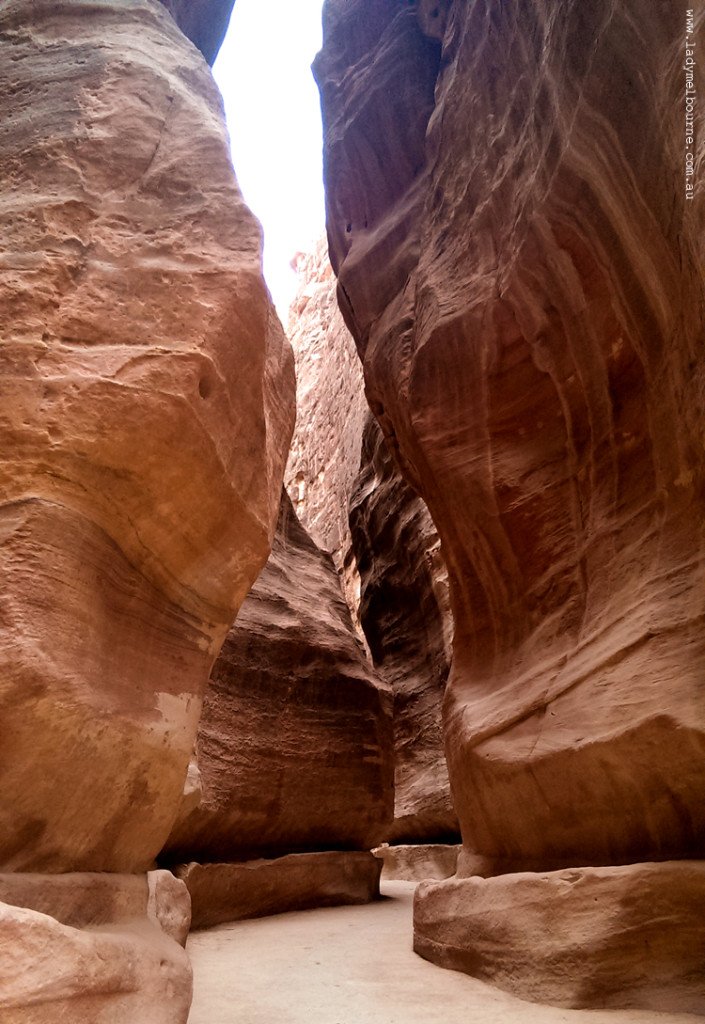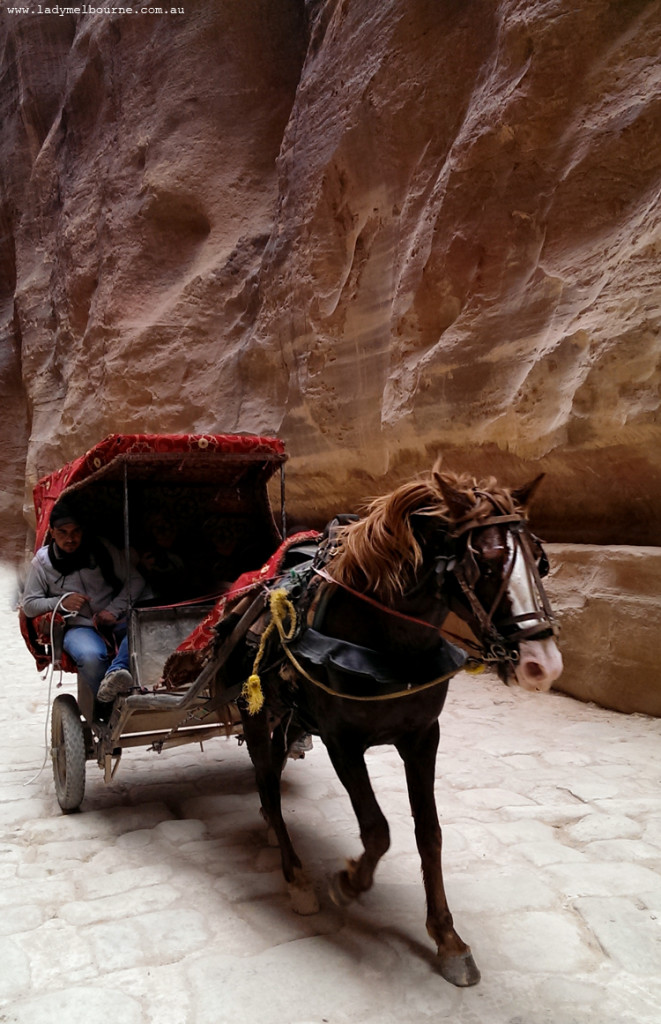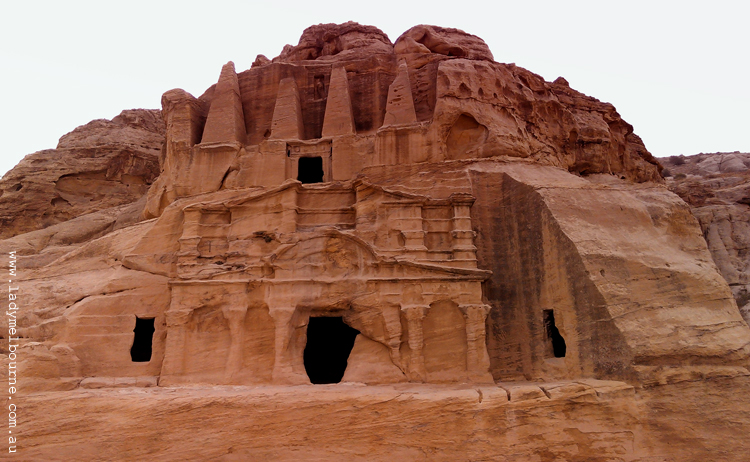 Unless of course you call camels, horses and donkeys covered in colourful woven mats gaudy – the Bedouin men do a roaring trade selling rides on all three quadrupeds deep into the site, as there are no motorised vehicles allowed.
During a day earmarked for sightseeing, I decided to walk eight kilometres into Petra – the sight of flea-bitten, grumpy camels made my Converse seem far friendlier in comparison. You'll need to consider how you dress in Petra in terms of comfort and being culturally appropriate. As I found with most of Jordan, being covered to your wrists and your ankles is respectful, and then on top of that – whether you take the camel ride or not – you will need walking shoes and comfortable clothes you aren't afraid to get dusty.
Walking is the best chance to take in scenery unlike anything you have ever seen.
The varied archaeological remains and architectural monuments from prehistoric times to the medieval periods bear exceptional testimony to now lost civilisations which succeeded each other over millennia at the site.
Seeing Petra is like experiencing the Pyramids of Egypt or the Inca trail to Machu Picchu. Simply strolling through its paths transmits an unmistakable sense you are in the presence of inexplicable man made achievement. Go.