Crystals can have so many meanings don't you think? Whether you believe in their healing properties, or just like the look of them they've been used for thousands of years in so many different ways.
I started to get interested in them when my friend Victoria Fox of Miss Fox Melbourne introduced them to the spa. At first I liked them simply as decoration, but when I started to read a little bit more about their various purported properties I figured there was no harm wearing them during my pregnancy, and putting them around the home. I selected the below because they suited me at a time in my life when their energy was what I needed most, but again if that's all just mumbo-jumbo to you, then I'd say just choose the crystals you like the look of. No harm having pretty things around the house is there?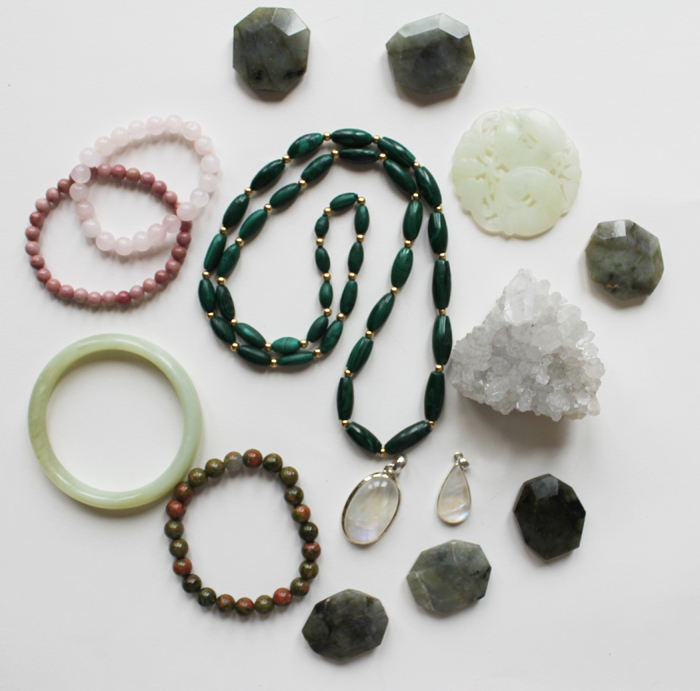 I've used definitions from Crystal Meanings to help with this blog post.