Sometimes a simple twist on a traditional manicure is all it takes to supercharge your nails. You don't have to go cray cray with the glue gun and rhinestones, rather take a look at my top 4 manicures that are easy to DIY, or to replicate at your local salon.
The Moon Manicure
Basically what you're doing here is artificially creating a 'moon' on your nail line by painting over your clear undercoat with a colour of your choice. You don't actually need to paint the moon on, rather with a steady hand just draw a moon shape by leaving the negative space. Dita Von Teese loves this style so that's always a bonus!
2. Red Tip or Reverse French Manicure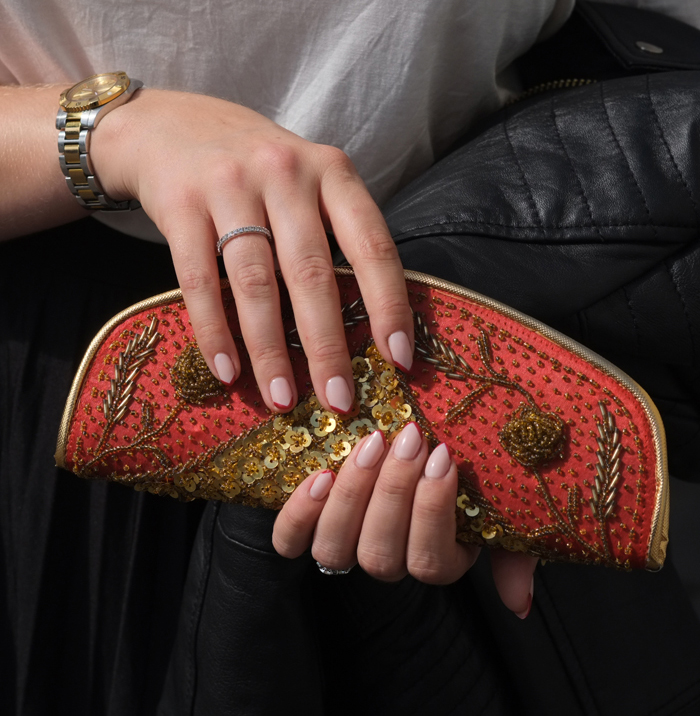 It's pretty self explanatory really, but rather than the traditional white tip, why not use red? You'll also notice that the shape is slightly curved so that from a distance they look like hearts.
3. Rockstar Manicure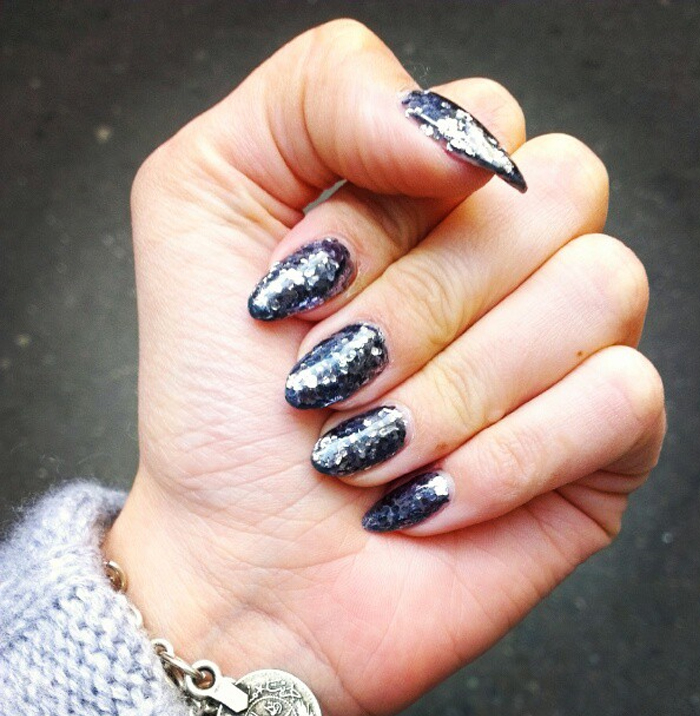 Rockstar manicures encompass anything involving glitter and rhinestones, you might like this post for an explanation. I tend towards straight up glitter and steer clear of the crystals, and if you use a dark colour it doesn't always look as obvious. Harder to apply yourself, if you get it done properly in a salon it can last for 4 weeks.
4. Caviar Manicure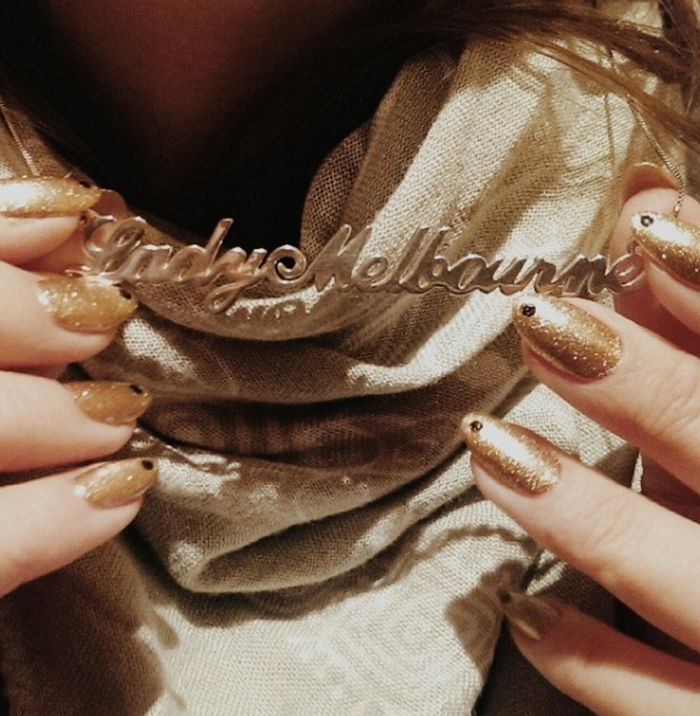 My big tip here is to make sure the dots are large enough to see, but small enough so you don't look like you have a hole in your nails. Depending on the colour combination, the dots look like caviar making it a simple but intriguing manicure.
So there you have it, four easy nail art manicures! Do you have your own? I'd love to hear about it!