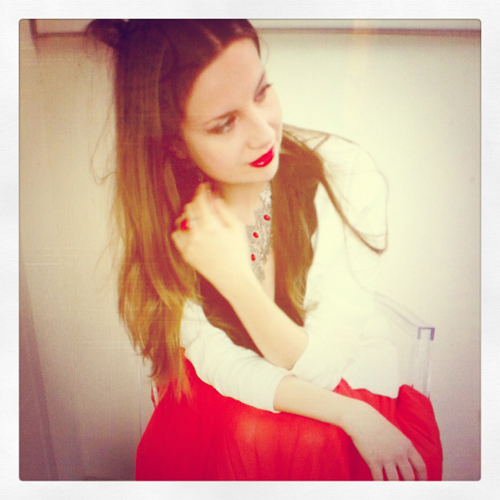 All I have to share with you are instagram pictures because I was without my camera when I decided to pop in to my favourite shop in Melbourne, Ottoman Treasures. I've written about it plenty of times before and its where one of my all time favourite necklaces is from that you've seen so many times on Lady Melbourne.
Anyhow I got an email to say that they had new stock in but boy was I amazed when I popped in today. There is an entire rack of the coin necklaces just like mine plus a whole range of others in a similar vein. If it's not necklaces you are after then Rumi has also imported (and when I say imported she made her husband fill his suitcase on a recent trip to Turkey, loved that) earrings, rings and belts. The belts you see in the pictures below are extremely limited- she only has 3 and they are $120 each. There were 4 but I snapped one up and put it on lay-by literally the minute I lay eyes on it. I didn't even try it on, I spied it and said to Rumi, 'I'll take it!'
I can not wait to wear my new purchases on the blog and show off the rest once I've picked up my lay-by!
If you'd like to visit Ottoman Treasures make sure you take cash as they don't take cards of any variety(there is a Commonwealth and ANZ ATM right next door).
They don't have a website but I guarantee you if you make the trip it will be well and truly worth it not only for the mind blowing jewellery but for the ceramics, tiles, scarves, tea sets, home wares- the list goes on. I could move in and live there quite happily let me tell you right now. Oh and make sure you tell Rumi or her daughter Nury, who are both absolutely beautiful, that Lady Melbourne sent you!
Ottoman Treasures from Turkey: 385 Sydney Rd Brunswick VIC 3056 Ph: (+613) 9388 8400