Where else can you swan about in a silver, metallic  jacket where no one bats an eyelid if not fashion week? I thought that this Lillie Rubin jacket (I blogged about it earlier in the year) would get a bit of a workout once MSFW rolled into town and last night was no exception.
It was also a chance for me to take some new accessories out for a spin courtesy of Ottoman Treasures. I blogged recently about some new purchases and this belt is part of the haul. I had to put it on lay-by, but calculated paying it off in time for fashion week. So far I've worn it every night and it makes a lovely jingly sound when ever I move. Not exactly subtle, but neither is silver lurex and neon pink lycra. Anyone would think I'm the love child of Alexis Carrington come to life but I don't mind, she's a fashion hero of mine anyway.
What I'm wearing:
Jacket: Vintage Lillie Rubin purchased at Surry Hills market in Sydney
Skirt: I made it
Heels: Ravel Multi-Coloured Sandal With Ridged Sole
Belt and silver bracelet: Ottoman Treasures
Rose gold bracelet: Mimco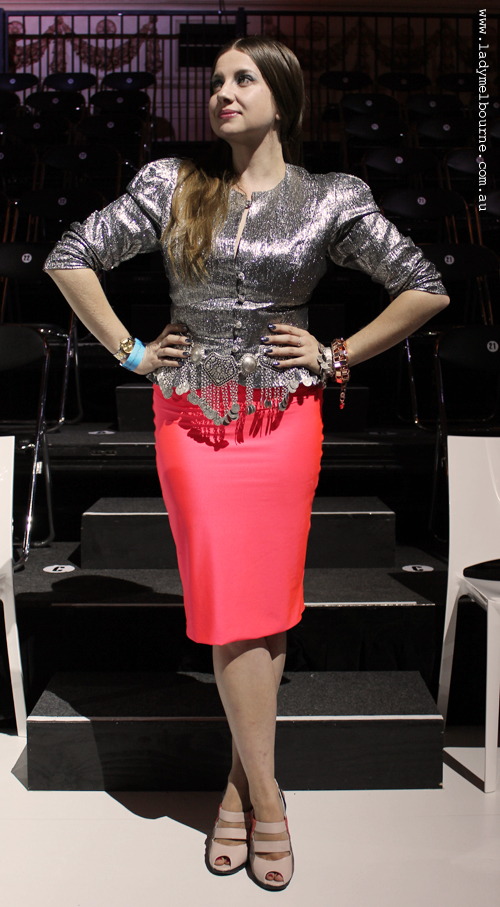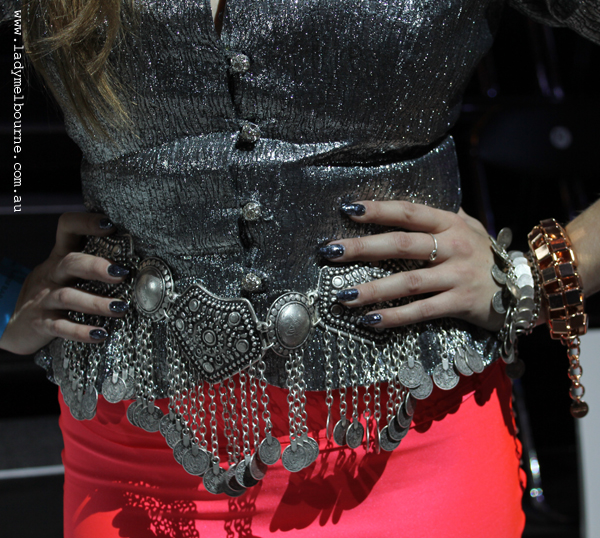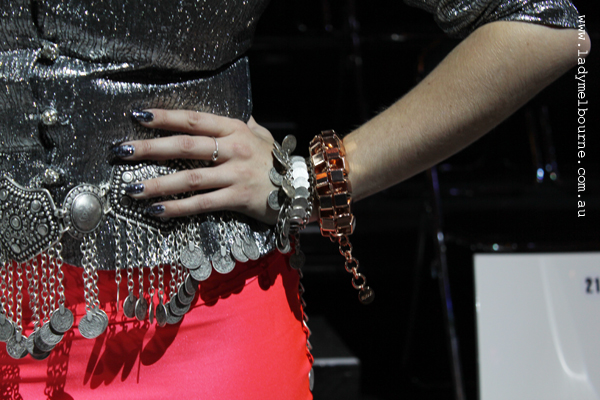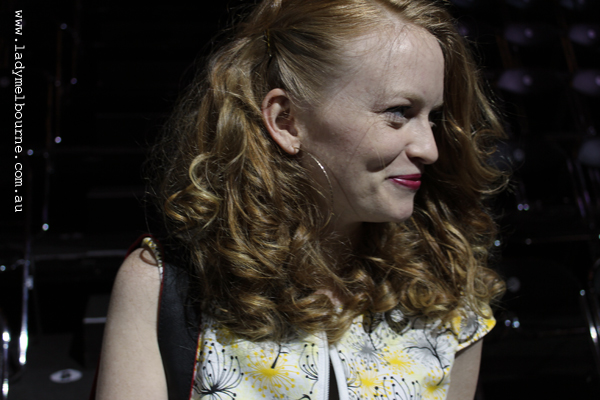 Beautiful Rada Priya.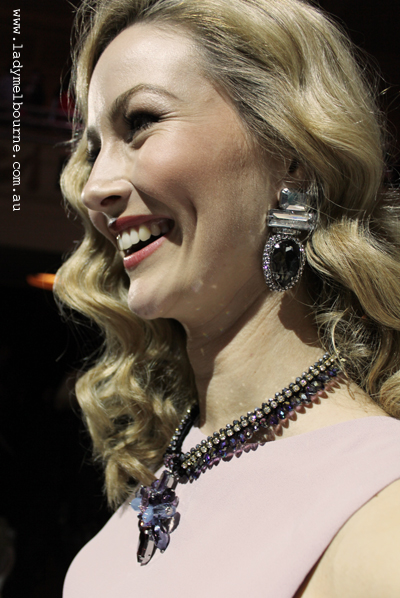 Bree Laughlin who is the official MSFW 2012 ambassador. I loved her Mossman Clothing jewellery, it's called the 'Elizabeth Taylor' necklace and I think I need to own it.