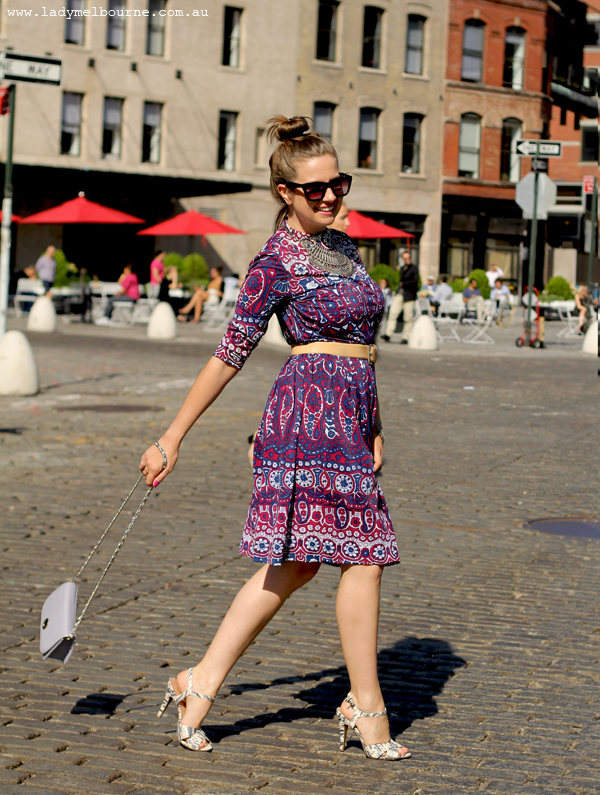 It occurred to me today as I was crossing the road, 'What won't I miss about New York?'
And while there is only one thing, it got me thinking about why people fall in love with this city, and why it is so commonly referred to as a place that gets under your skin.
The list of what I won't miss about New York consists of one item only: puddles of stagnant water. It is a complete mystery to me that in this day and age a city like New York doesn't have proper drainage or guttering. It means that when it rains (and its been raining a lot lately being Spring) a day or even up to a week later you have puddles and pools of the most vile, stagnant water, usually where the gutter dips for you to cross the street. When the sun comes out and it heats up, you can imagine the smell.
And aside from the smell, I've seen it in an array of colours from green, yellow, grey and a bluish hue I can only put down to oil from the roads.
But, this isn't really the point of why I am describing it to you all in such great detail. I've come to realise that New York is a city that comes to you whether you like it or not. There are pools of water to skip over, dog poo to dodge, people on every street corner of every hour of the day, traffic, skyscrapers, the subway to navigate.
There is a very definitely physicality to New York that I suppose is why it gets under you skin.
You walk in and out of shadows cast long by the afternoon sunlight, over a rush of air from the subway and into a tangle of dogs on leashes. You push the barrier to enter the subway. You bundle in and out of cabs. You pay cash for everything because of the tipping system, constantly fingering dollar bills. You talk loudly, because every one does.
The city is served up to you on a plate, which is really what is so wonderful about it, and I can see now why people come here and never leave.
Photos: Andrew Montague
What I'm wearing:
Vintage dress: a consignment store in the East Village
Heels: Joanne Mercer
Bag: Oroton
Jewellery: Ottoman Treasures
Belt: Kookai, from an op-shop