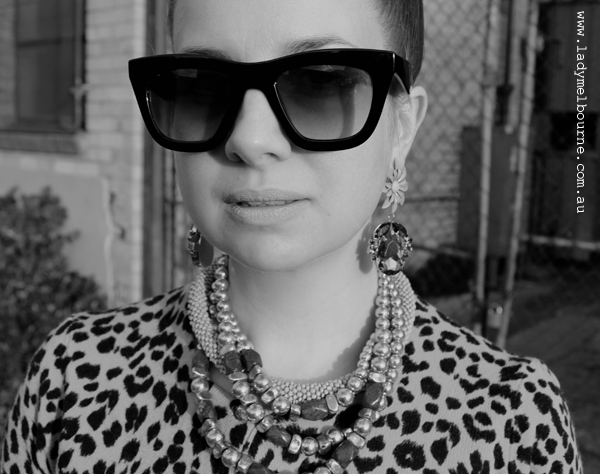 It's almost time for Melbourne Spring Fashion Week and that means I'm starting to think about what I'm going to wear. I always like to go down the path of eccentric lady-like chic, playing up to my namesake here on the blog.
I've been taking a look back at what I've worn in previous years ( Boudicca meets neon here, and colour blocked pleats here) and sifting through my wardrobe to find a 'look' that I'm happy with.
So this outfit is a taste of things to come and how I envisage I might style up a couple of outfits for the week.
What I'm wearing:
Earrings: ASOS
Bead necklace: Decjuba
Chunky necklace: Ishka
Cardigan: El Segundo vintage boutique
Belt: op-shop
Skirt: Cotton On
Heels: Peep Toe
Bag: Hong Kong Industrial Center