Can you make a (beautiful) fascinator for the races for under $20?
I'm here to tell you that you can, and that there is no sewing, stitching or millinery skills required. Amazing right?! I love high fashion, and I also love my milliner friends (who will probably hate me for this!). But I have always been a DIY girl, and I know what it's like to want to look a million dollars when you are on a budget.
So I put the call out to Lincraft: can you help me in my quest to create a fascinator under $20 and under $50? Of course they said!
I hope you enjoy this DIY project and you get a chance to try it yourselves, if you have any questions then just ask in the comments section. The under $50 version is coming.
You will need:
1 x crinoline fascinator, $10
1 x statement flower in colour of your choice. In this case, it's $6 and is a beautiful bright red poppy.
1 x bottle of craft glue, $3
TOTAL: $19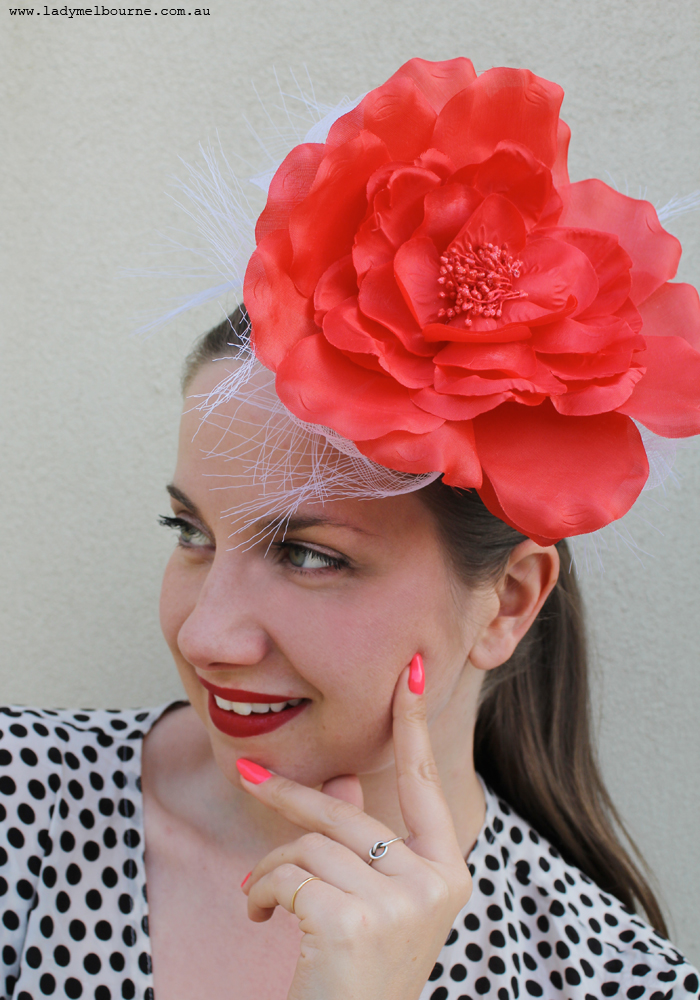 1. Take a simple crinoline fascinator like this one from Lincraft that retails for $10.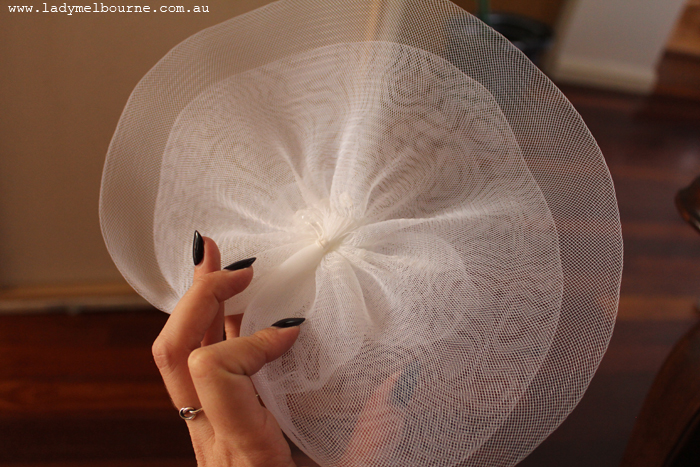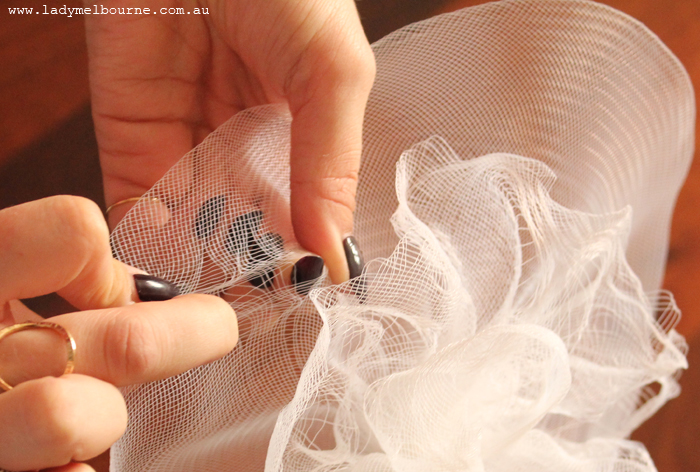 2. Crinoline is really easy to manipulate, so with your fingers start to 'tear' holes in your fascinator. What you are aiming to do is make or change the shape of what is a really basic form. You can make your holes as big or small as you like. And don't worry about making a mistake, it can be pulled back into shape.
I've snipped the edges and frayed them as you can see in the pictures below, but if you like the way your crinoline looks then you can keep it as is.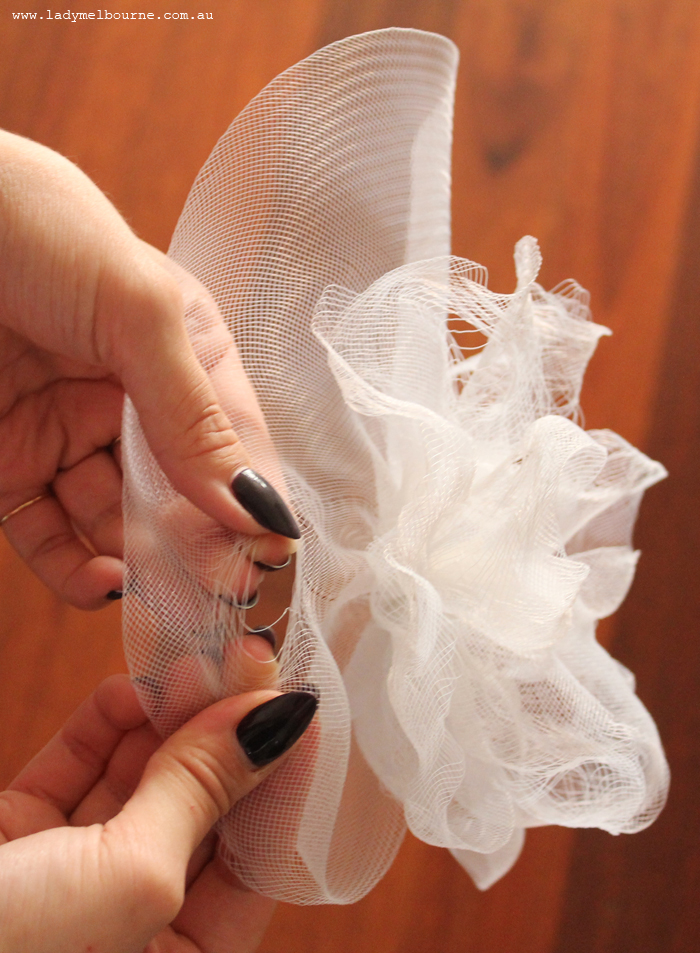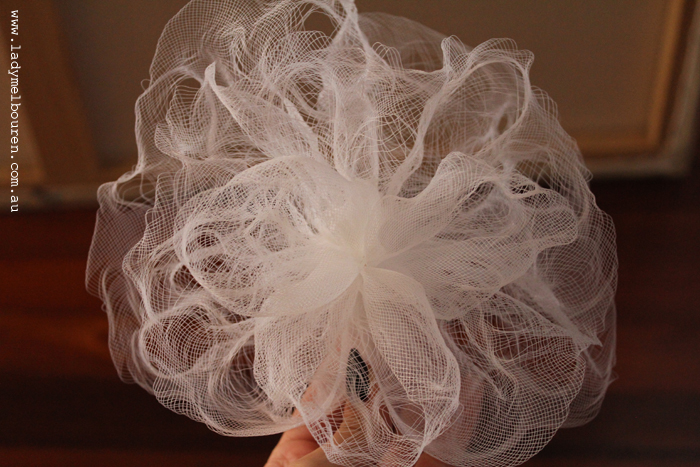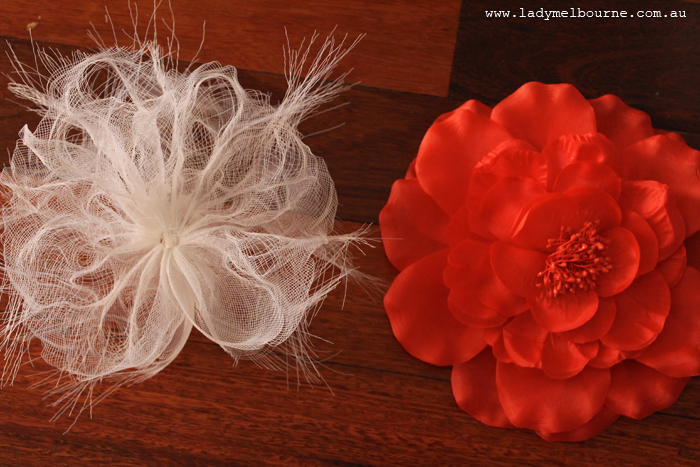 3.  On the back of your poppy you will have a clip and pin. Pull it off and set it aside.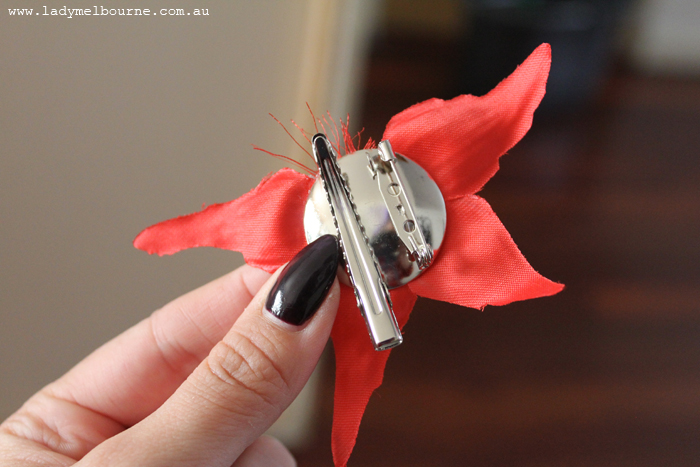 4. Glue the flower onto your new crinoline fascinator.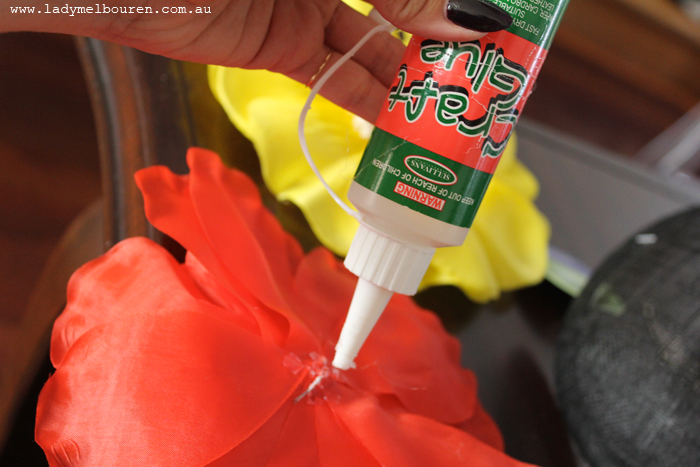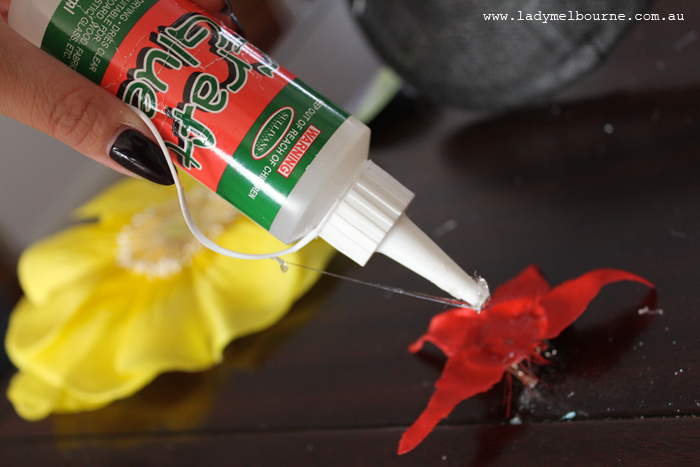 5. Turn your new fascinator over and using the pin that you have set aside, glue it onto what will be the bottom of your fascinator. This is the part that will sit against your head.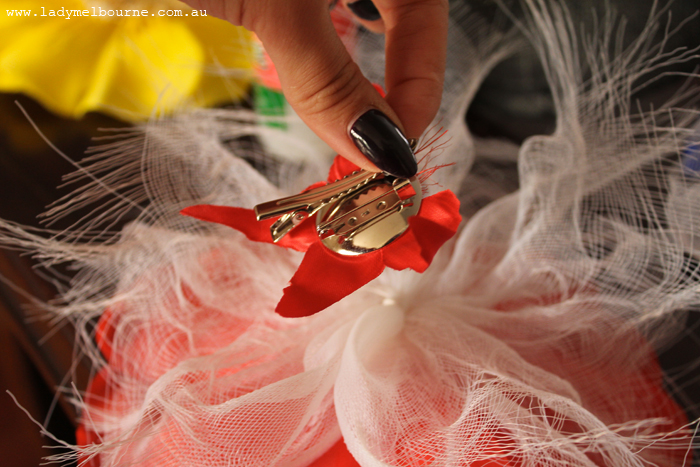 6. You're done!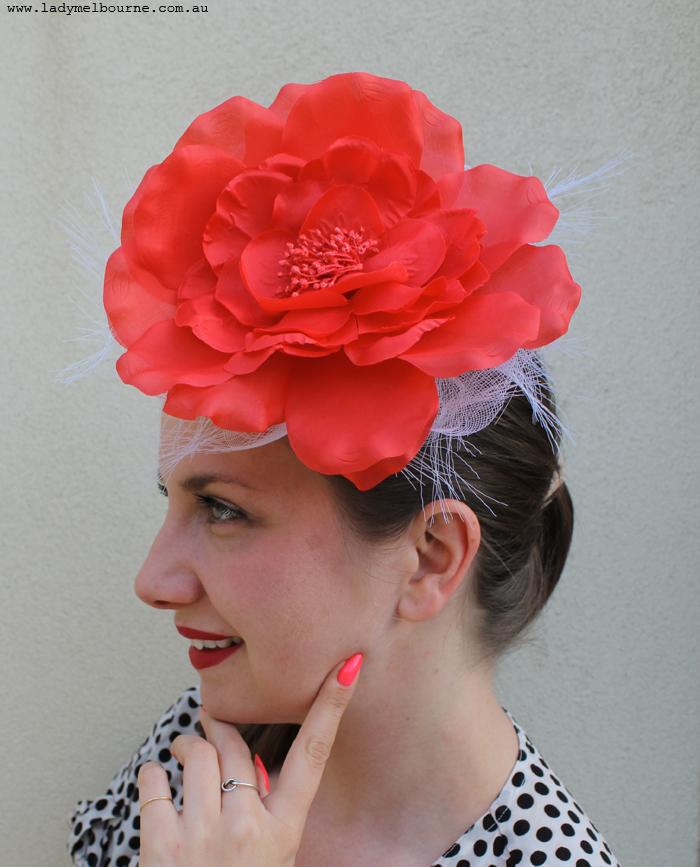 As you can see, this is a super easy solution for budget alternative fascinator and I'm really excited to be able to show you how to create it.
So now it's over to you, what will you be making to wear to the races this year?
Oh and if you love this tutorial, why not give this one a go!