Ah the Birdcage at Melbourne's Flemington racetrack, a hallowed sanctum behind a whopping big fence where strange and fantastical capers run afoot.
The Birdcage's totes ridic marquees are a thing of mystery for those peeping over hoping to see what's what, and an utter genteel indulgence for those lucky enough to be invited. The enclosure is a place where, simply, corporate marquees entertain guests, celebrities and politicians. They leave no stone unturned to do so, however, which means they are total luxe heaven to be in for the day. Think delicious food, fine wine and champagne served by attentive staff while surrounded by sumptuously dressed people. Yes please!
If you've not secured an invite to one of these trackside temples, fear-not dear readers! – for I've peeked behind the scenes and have the low-down on all the marquee rumpus that will unfold during the Spring Racing carnival.
Oh and… there's a pool. In a marquee. With a musclebound Frenchman in it.
Behold.
Lavazza Marquee
Crystal chandeliers, terracotta flooring and a 360 degree view of Milan's Galleria – this is what guests will enjoy this year at Lavazza.
Neale Whitaker, of Vogue Living, designed the space and told me, "My inspiration for the marquee comes from Milan's Galleria Vittorio Emanuele II, which is possibly the world's most beautiful shopping mall. The Galleria is the heart and soul of the city."
It will be 15 years at Flemington for Lavazza, and just in case you didn't score an invite to the Birdcage, racegoers will be able to enjoy complimentary cups of Lavazza Prontissimo! from roaming waiters around the racecourse. Prego!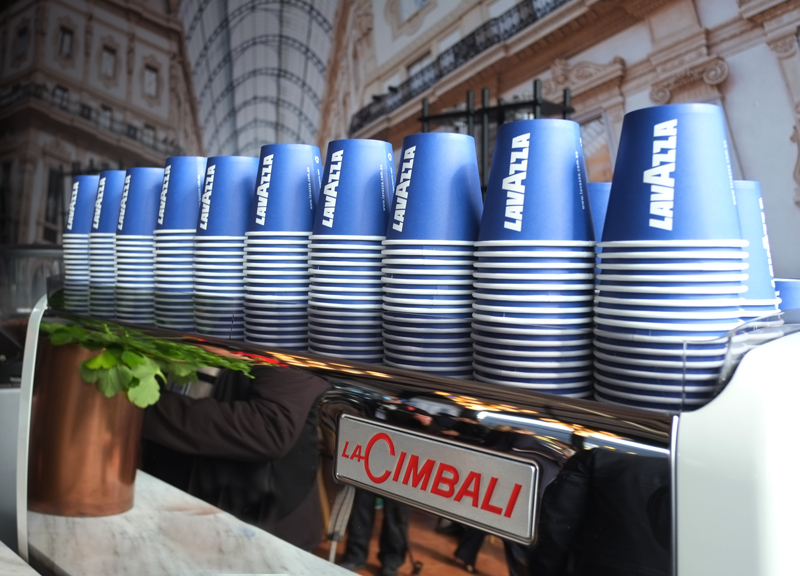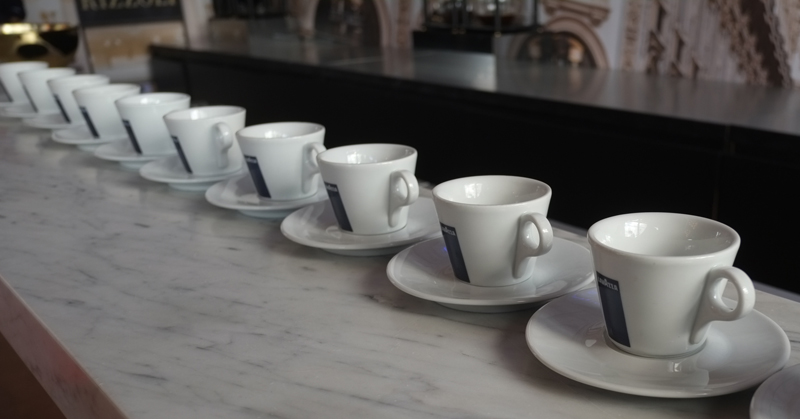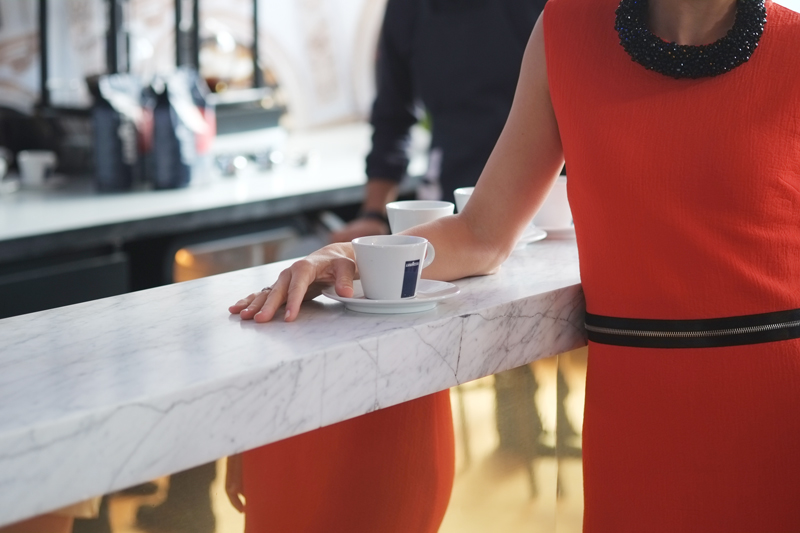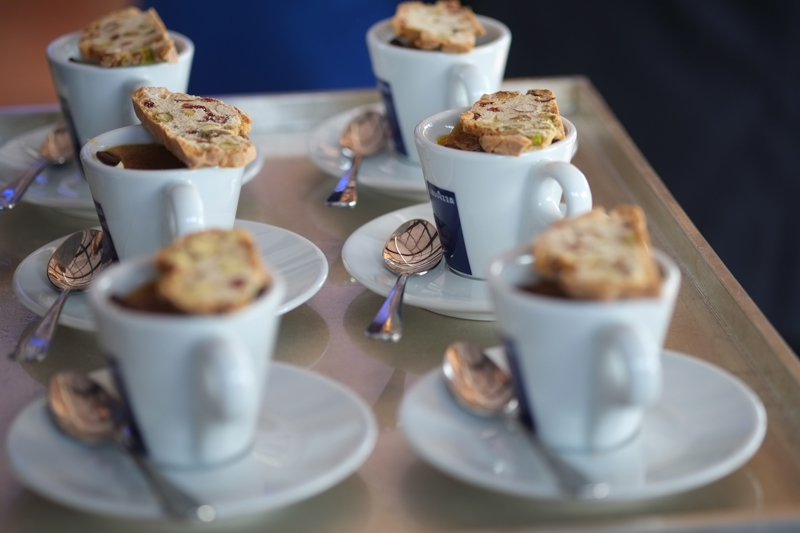 Mumm Marquee
A musclebound Frenchman cavorting in a pool to dirty house surrounded by hot models. There's more, of course, but do I need to explain any further?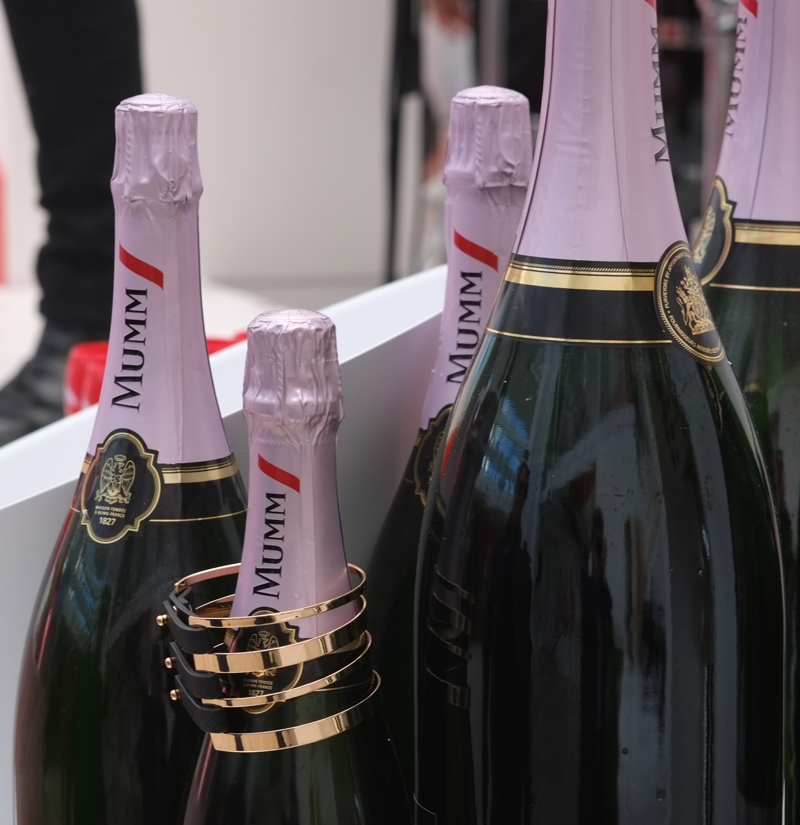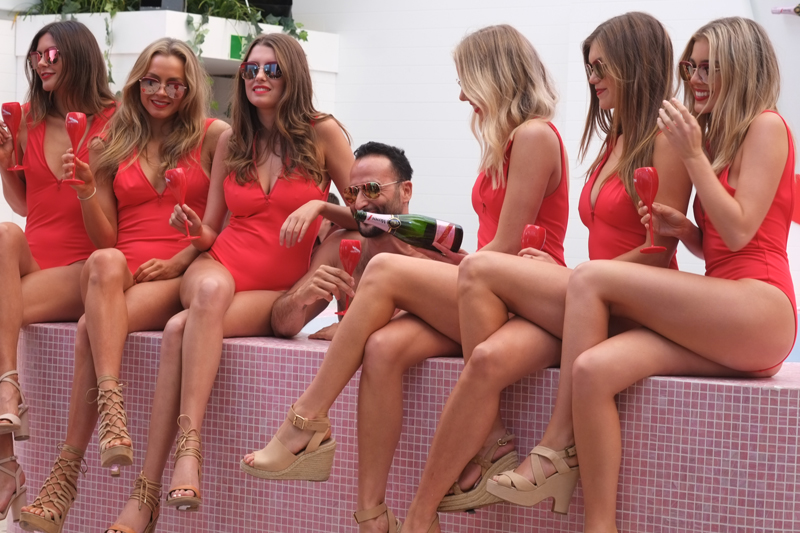 Lexus Marquee
Also known as the Lexus Design Pavilion, designer Joost Bakker is back again and this year has built a three-story marquee made from recycled concrete and cardboard.  The imposing centrally-located marquee is a grand structure made with sustainability in mind.
The bottom line for Lexus is this: Three top line restaurants in one marquee! That's right folks, this year at Lexus you enter on the ground floor and are promptly seduced by tasty treats and cocktails by Mr Miyagi. Upstairs, in the middle, Hobart's David Moyle, of Franklin fame, convenes a 44-seat restaurant. Another set of stairs takes you up into the cosmos, with top of the tree food-making genius, Attica's Ben Shewry, presenting the best food you can get at a racetrack, anywhere in the world.
If Lexus want to add a fourth floor any time in the future, they'll have to reanimate Escoffier himself.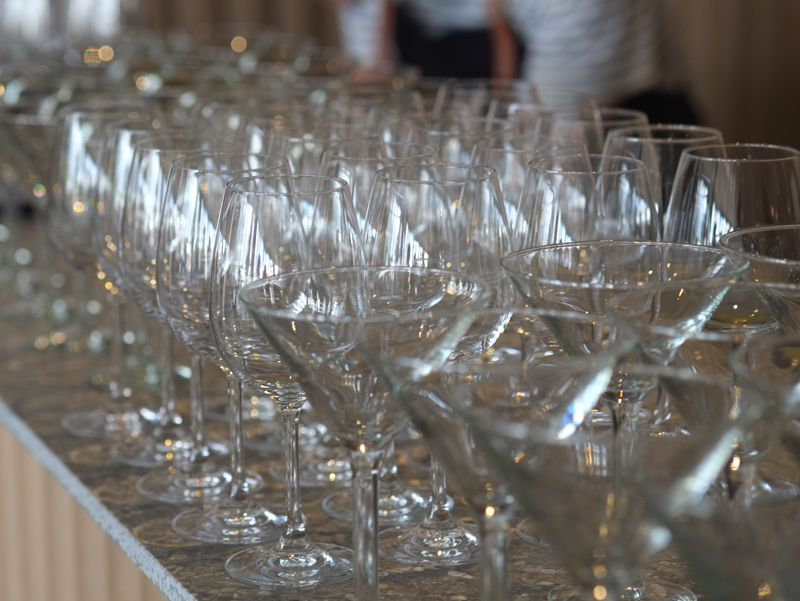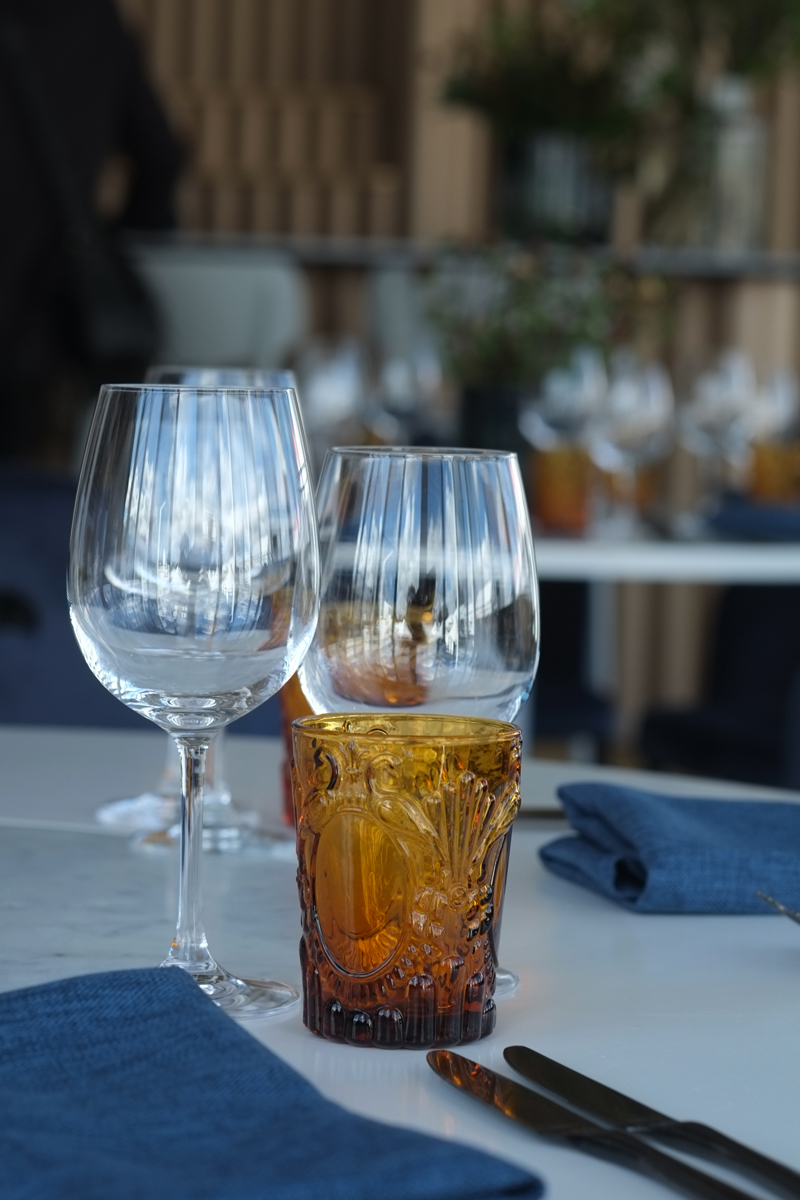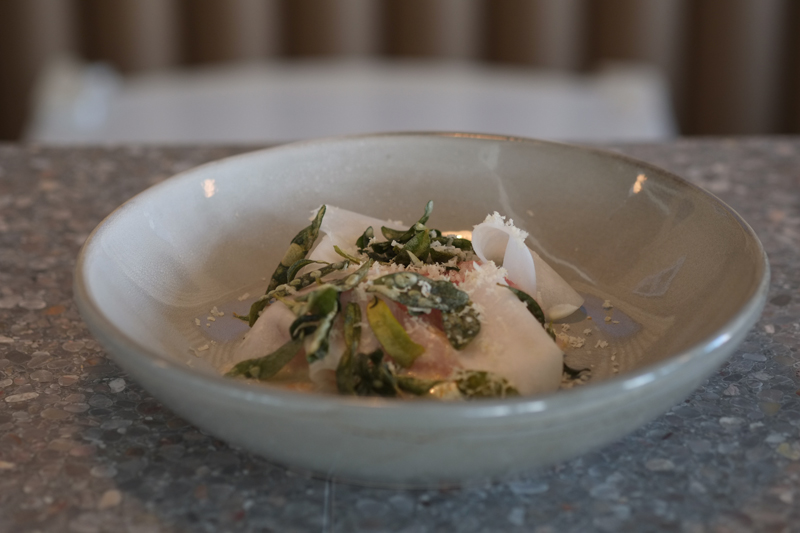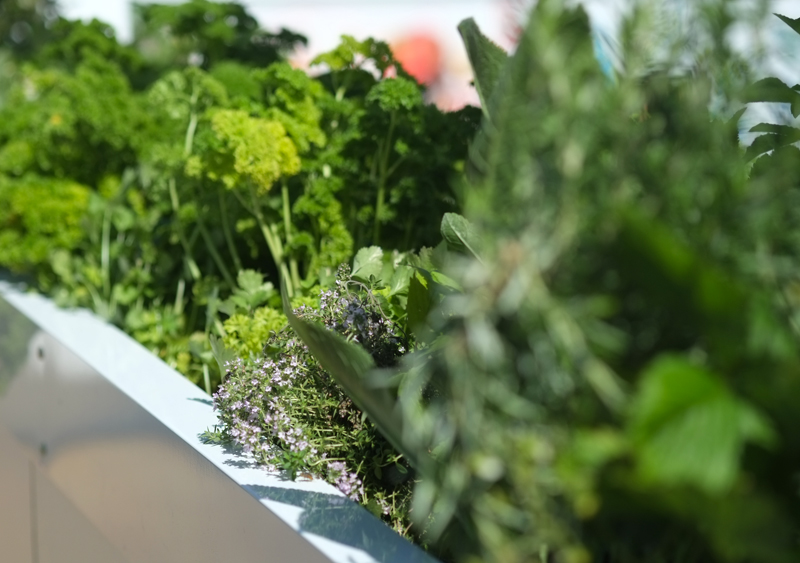 Wolfblass Marquee
This year's marquee has been designed and painted by artist David Bromley. Think about that for a moment – he's spent the past week toiling away on the interior and exterior of the marquee, literally creating a piece of artwork out of the structure itself.
Having recently launched a collaboration with Wolfblass in the form of a limited-edition range of wines, the marquee has David's touch all over it; from the walls painted in floral and butterfly motifs, to the cedar bar that stretches five-metres long. Guests will be treated to 'A Brush With Keys,' a musical collaboration with Brian Cadd who will be performing while Bromley paints. If you're lucky enough to have an invite, you'll be able to experience a deck overlooking the mounting yard, and be served Wolfblass wines and fine food all day.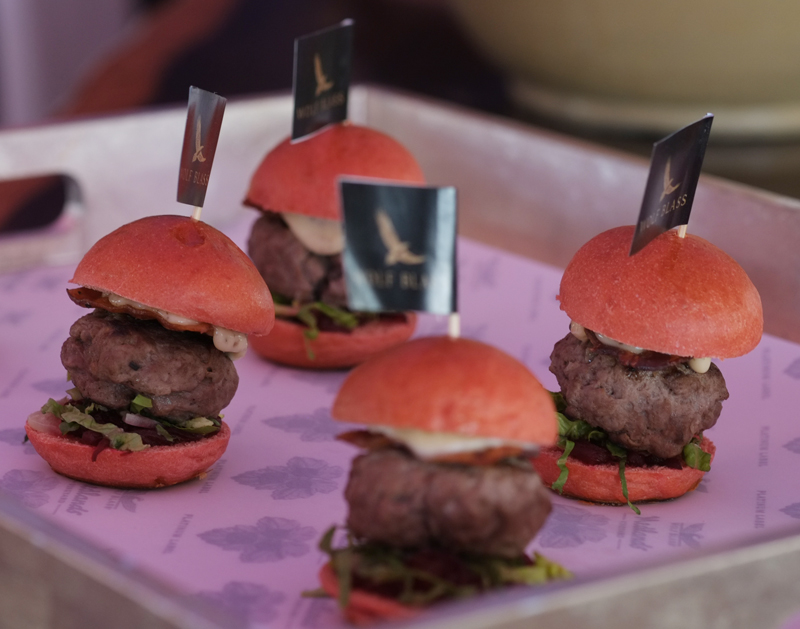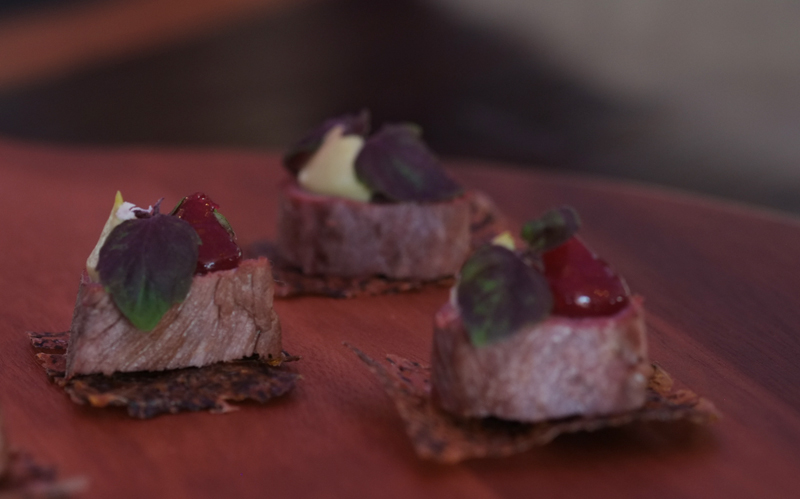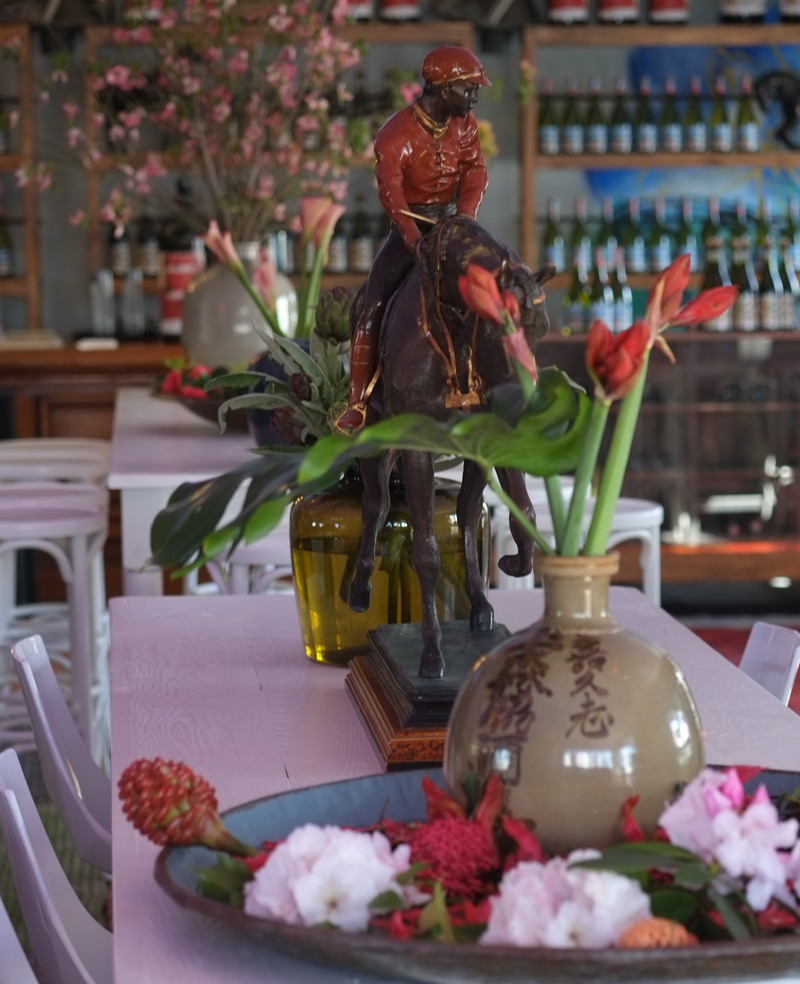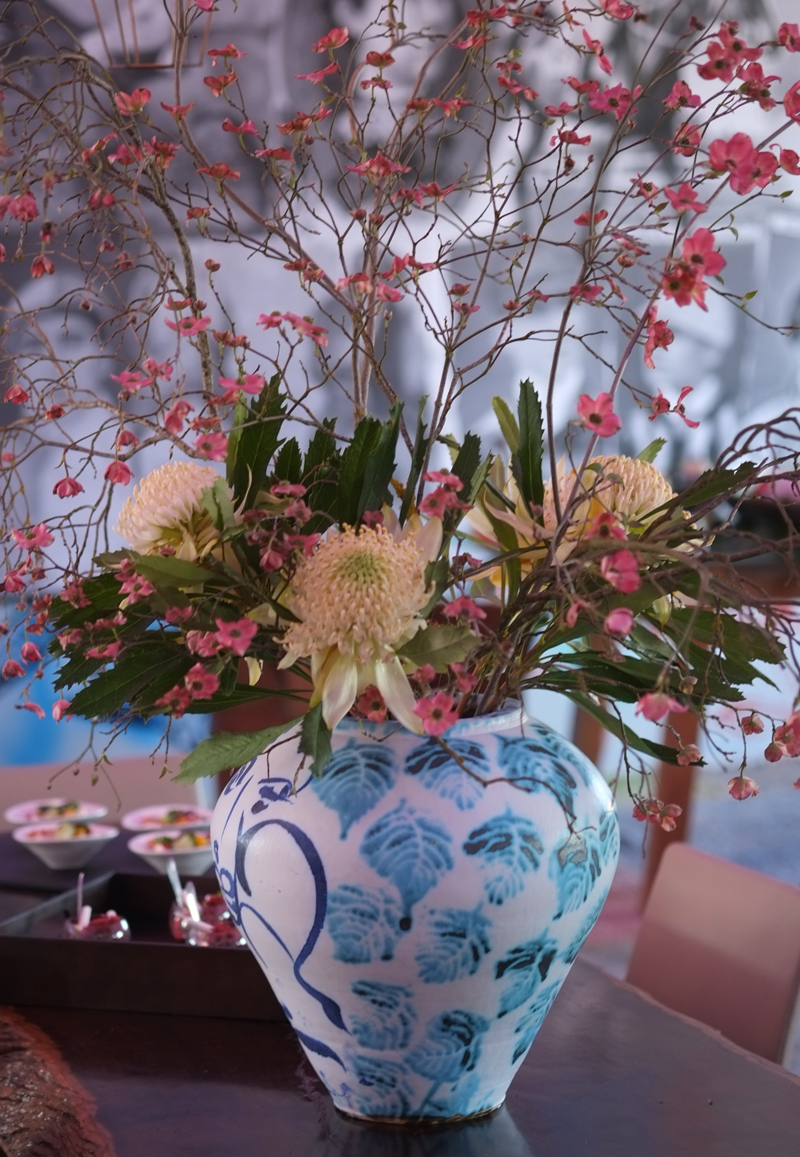 Emirates Marquee
To mark their 20-years milestone operating in Australia, Emirates has aptly announced Australia as the theme of its highly anticipated Birdcage marquee this year.
Often referred to as the marquee where everyone wants to be, Emirates is lauded as the best, and for good reason. Aside from the fact it's the only marquee with plumbed-in toilets, it features a large deck directly opposite the racecourse with uninterrupted views of the racing action.
Emirates has collaborated with Head Designer of Bazmark Inq, Silvana Azzi Heras, to create a classic Australian homestead. Strewth!
Guests will be greeted by a towering 4m gumtree in the centre of the marquee surrounded by 1930s-inspired Australian Art-Deco furnishings. A contemporary dance troupe will perform indigenous-inspired dance routines throughout the carnival accompanied by didgeridoo maestro, Stan Yarramunua. And – be still my beating heart! – Autore pearls have a display cabinet featuring the most beautiful South-Pacific jewels you will ever see.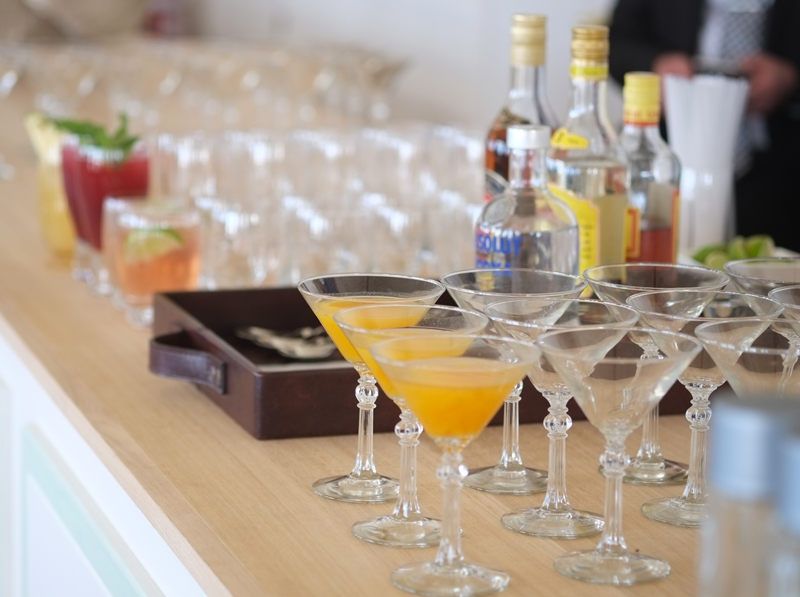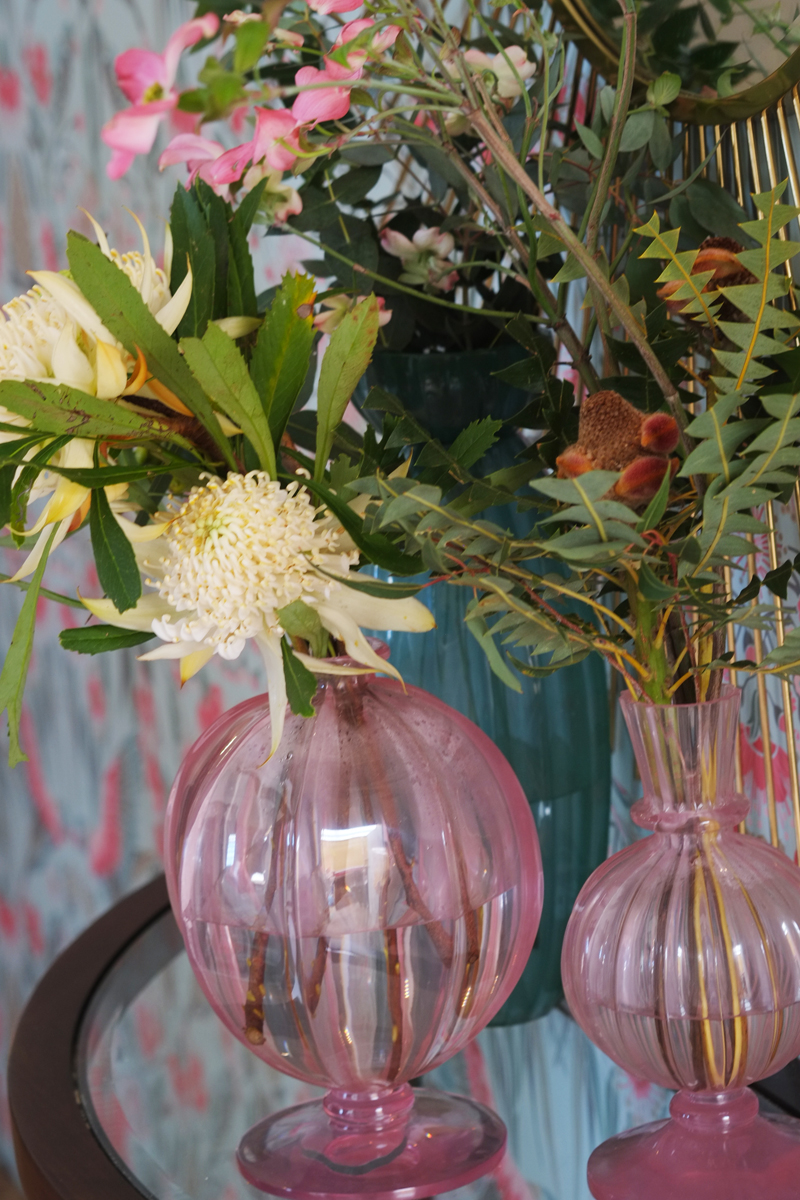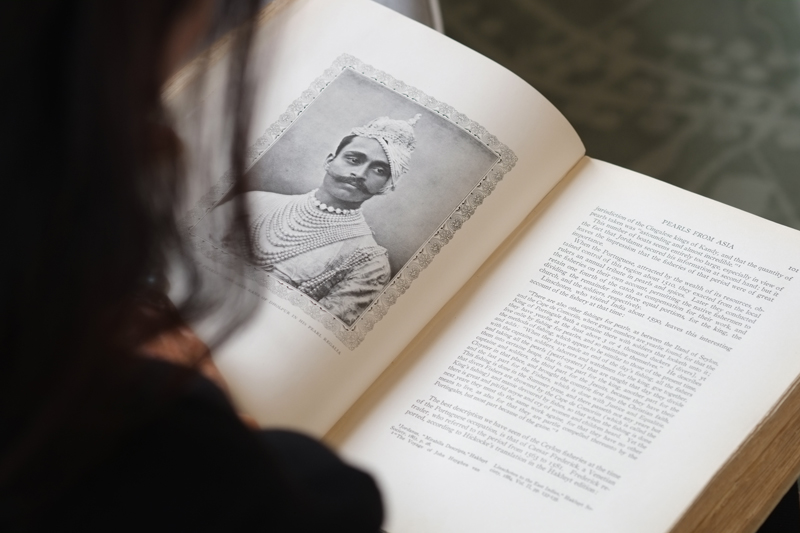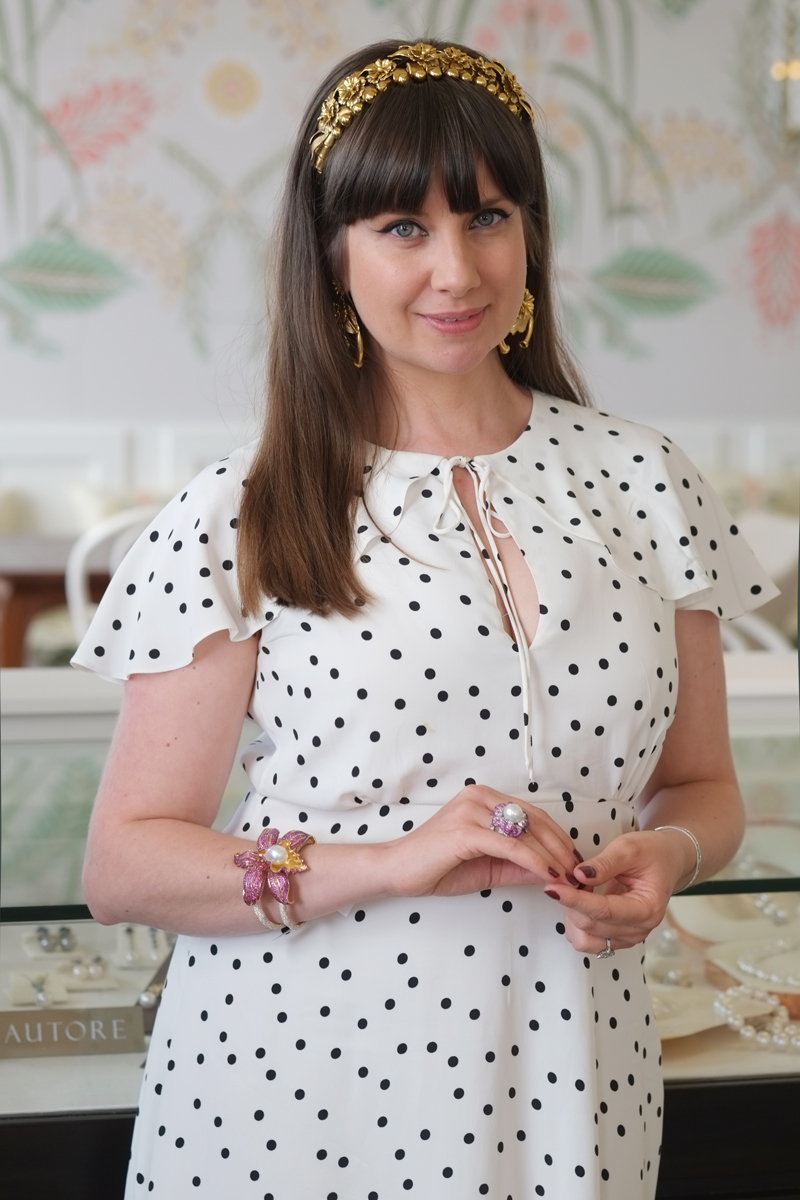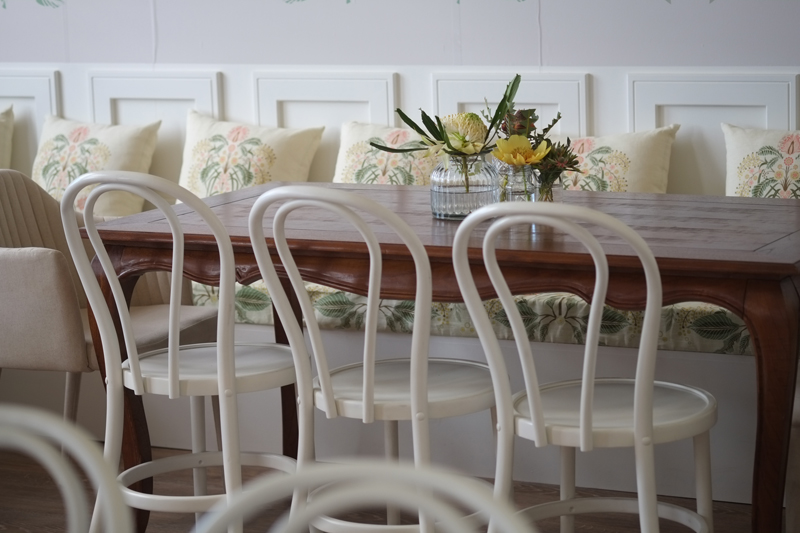 Sensis Marquee
Sensis have replaced the Swiss marquee this year and are landing with a technology-laden bang.
The facade of the marquee is lit up with digital screens showing just what is happening inside the marquee, and screens inside the marquee will not only show the races, but also a social feed of the hashtag #sensismarquee where guests will be able to see their Instagram pictures projected onto the walls.
Alongside this, artist Jess Bush will be painting a progressive art-work on the walls over the course of the carnival, which will compliment the changing decor of each day – starting with a black and white pallette on Derby Day, then getting more colorful for Oaks Day.
Samantha Jade is this year's social ambassador and guests will be treated to her performances on key race days.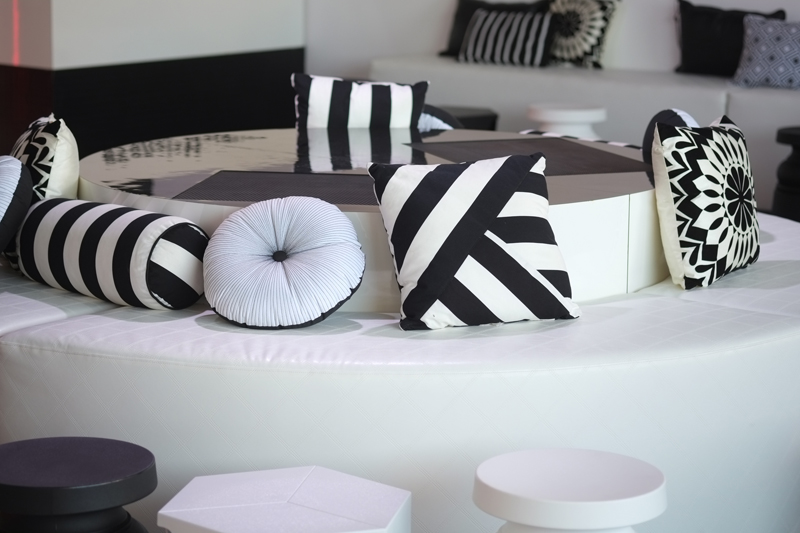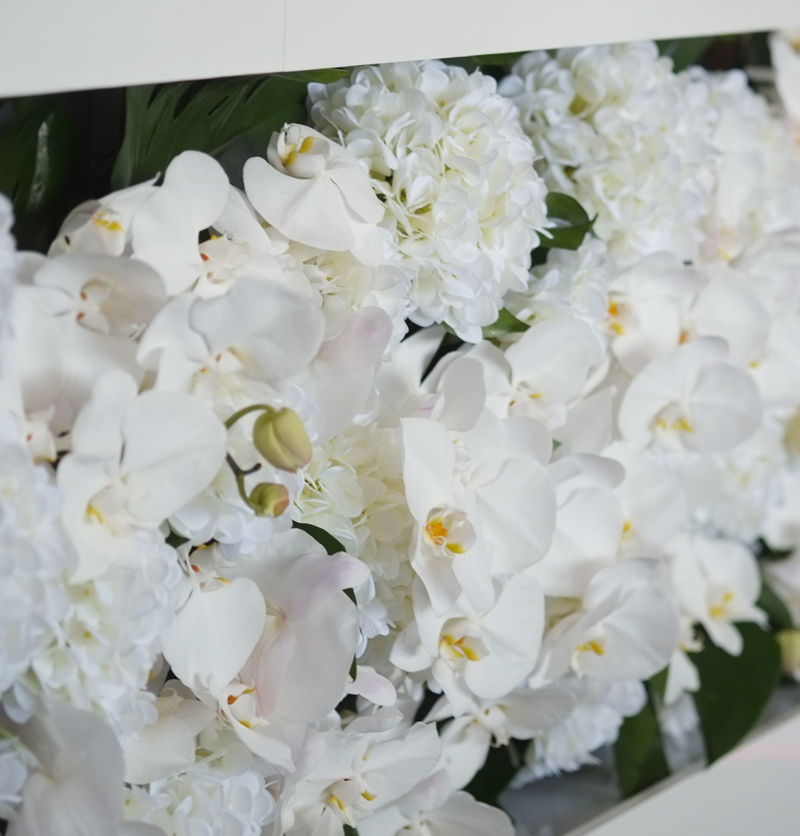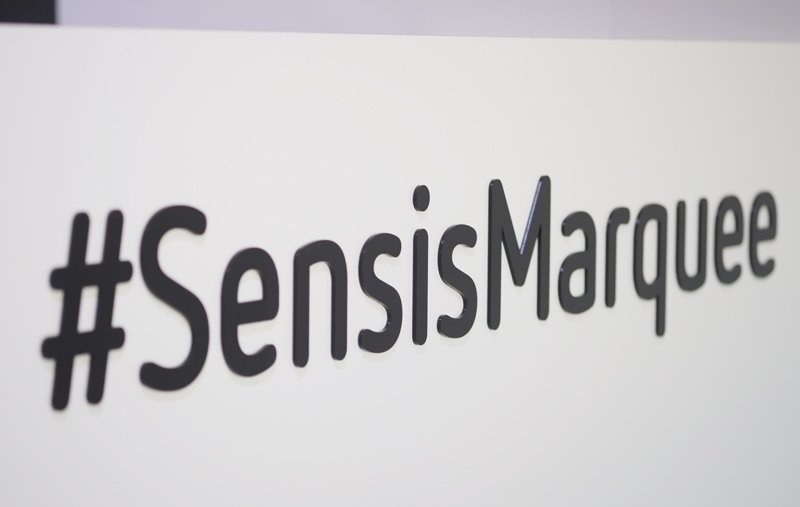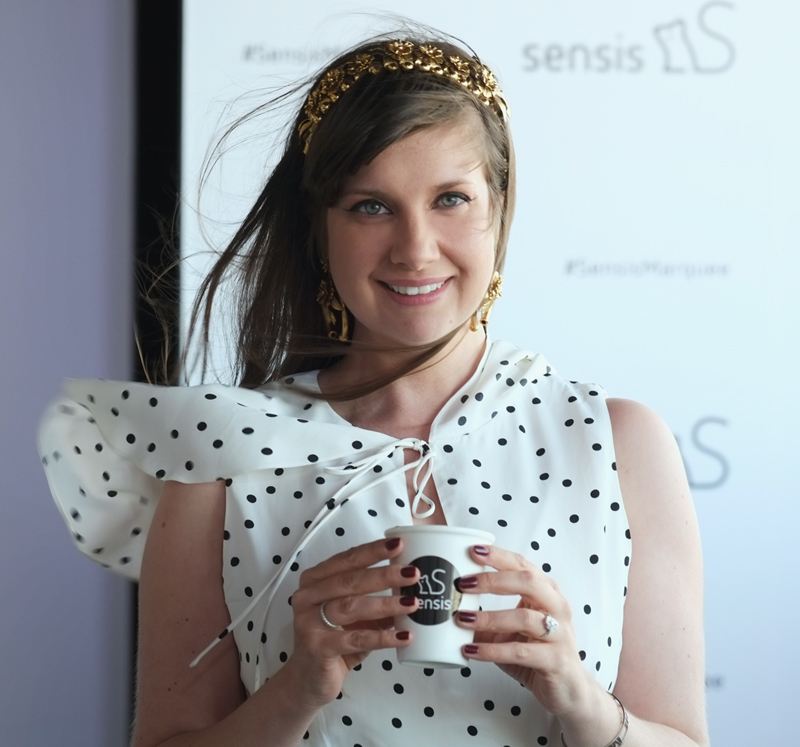 It's the marquee life for Lady Melbourne this week folks. It's a tough gig, but someone's got to do it. I'll bring you much, much more as the Spring Racing carnival plays out.
Now, has anyone got any tips? Seriously, hit me up with sure things in the comments section! I haven't won since Green Moon came in at 20-1 back in 2012!
Lady loves you x